Just as spring wakes up the plants and flowers that slumbered through winter to burst into new bloom and new life, the tremendous upheaval wrought by WWI would change forever the world, and a woman's place in it. No longer would a girl be restricted to marriage, spinsterhood, or a few "suitable" professions, like nursing or teaching. With men gone to the war, women by necessity took up occupations they'd never before been permitted to perform—and there would be no going back.
This month's selections explore some of the fields into which they ventured and the effects their trailblazing efforts had on their own lives and those of the women who would follow. Welcome to the beginning of the modern world for women!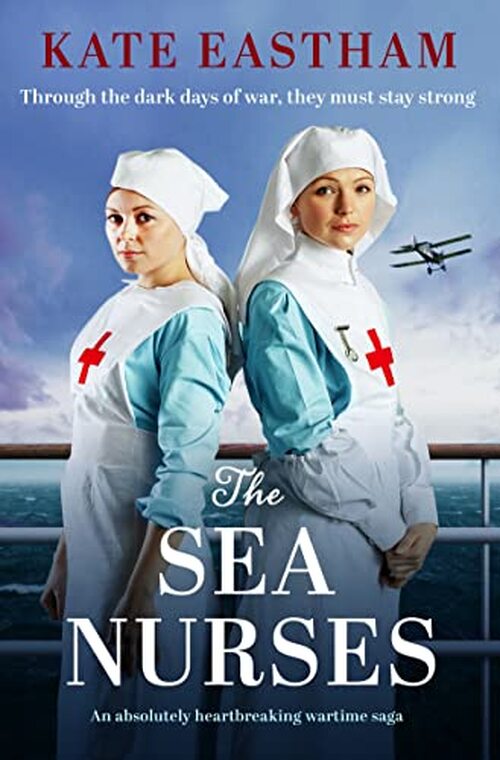 We begin with two girls who practiced a familiar occupation in a very different venue in THE SEA NURSES by Kate Eastham. Before the war, Iris worked as a nurse-stewardess on the luxury liner HMS Britannic. But after the cruise ships are requisitioned by the government and refitted for war use, Iris joins as nurse on a hospital ship. Another nurse who joins her is Evie, a Scottish fisher girl who made her living fileting herring before a family tragedy inspired her to want to make her own contribution to the war effort. Though the Britannic wears the red cross of a hospital ship, there's no guarantee that German U-boats will respect its non-combatant role. Together the nurses work to ferry their wounded cargo from the mud of battlefields to the hospitals of England, bonding as a team, suffering their own traumas and losses, and developing the courage to withstand the constant threat of attack. This well-researched tale provides not just the drama of the nurses' lives, but fascinating details on how a hospital ship actually works and the dangers it faced.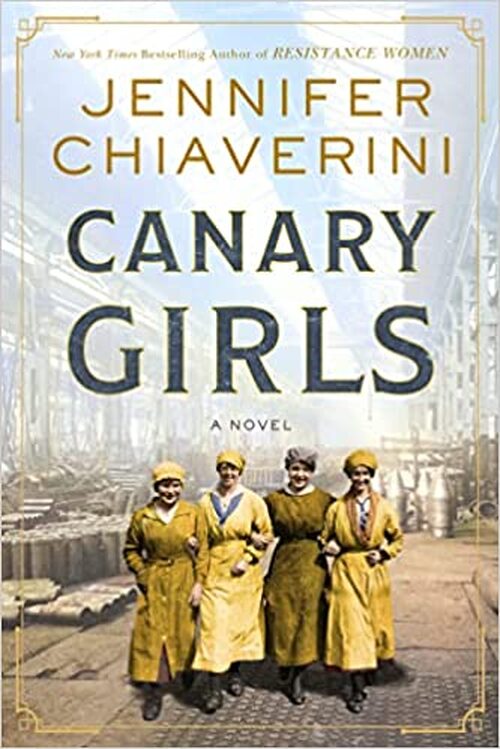 Another group of women accepted the challenge of a new and even more dangerous occupation in CANARY GIRLS by Jennifer Chiaverini (releasing August 8; preorder available now.) When the war strips factories of its manpower, the munitions industry, desperate to maintain production, begins recruiting women to take their places (one recruiting poster beckons "Be the Girl Behind the Man Behind the Gun." Among the thousands who respond are former housemaid April Tipton, who's attracted by descriptions of the higher wages, meals and housing provided. Also joining the effort is Lucy, wife of star footballer Daniel Dempsey. Along with other "munitionettes," the two work grueling shifts filling shells in the Danger Building of Thornshire Arsenal. After discovering her spouse is a footballer, Lucy is recruited to join the arsenal's team, the Thornshire Canaries, so-named because the material they pack stains their skin yellow. One fan who becomes a concerned advocate for them is boss's wife Helen Purcell. Alarmed by reports of serious illness among the workers in the Danger Building, suspecting their maladies are related to the chemicals they handle—with little protective gear—Helen joins the administration to argue their cause. Against the background of danger, illness, grief and loss, the Canaries carry on, determined to help their men win the war so they can all come home.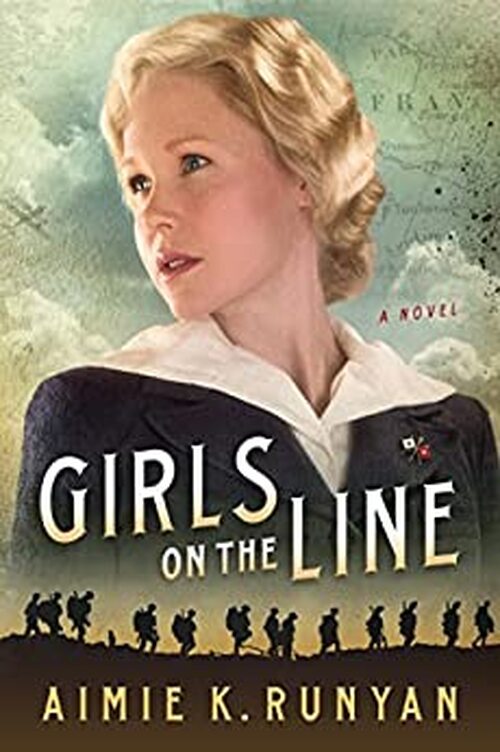 Only slightly less dangerous was the work performed by the GIRLS ON THE LINE by Aimie K Runyan. Daughter of a prominent Philadelphia family, Ruby Wagner accepts her role to marry the scion of another wealthy family. Her only rebellion—carried out with her mother's strong disapproval—is to take a job, training as a telephone operator for Pennsylvania Bell. But when her beloved older brother is killed in combat, Ruby feels compelled to answer the Army Signal Corps' call for women operators to help overseas.
Among the other trailblazing "Hello Girls" deployed to war-torn France, Ruby discovers a diverse group of friends and along with them, must find her place in the initially reluctant military command. But the experienced female operators, who can transmit calls much faster than their male Army counterparts, gradually win respect. Complicating Ruby's life, though, is her burgeoning feelings for army medic Andrew Carrigan, who put his doctor's training on hold to serve his country. Not only does Ruby have a fiancé back in Philadelphia, but her family would also never view the humbly-born Andrew as an eligible suitor. But as the bombs and rockets fall ever closer to the telephone headquarters, surviving the war will become the priority before Ruby can settle what path she will take for her future. Full of period detail about the operators, their role in the war, and the unsettled status of women at the time, Aimie's novel immerses the reader in the emergence of the modern woman.
We finish with a novel about a group who provided a unique service in both World Wars.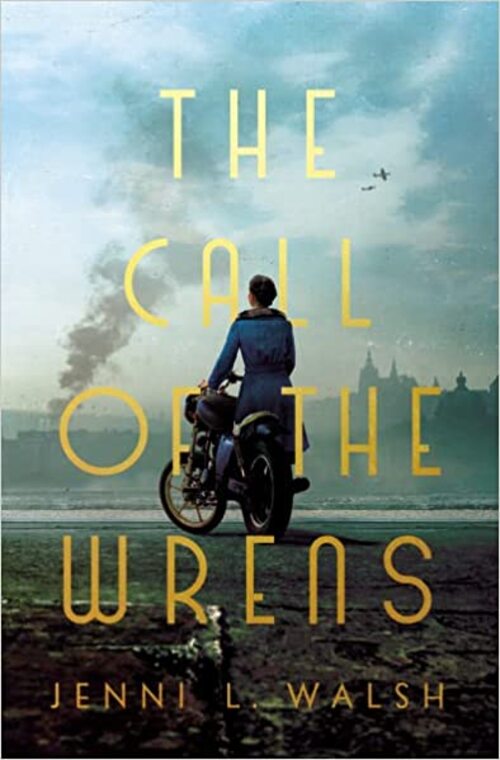 Walsh's dual-timeline novel, THE CALL OF THE WRENS, focuses on two women who become friends while serving in the little-known Women's Royal Naval Service, familiarly known as Wrens. When Marion turns 18, she must leave the last of the orphanages in which she's been brought up. With no job or family, she answers the advert to become a Wren, working first as a typist, then, riding the motorcycle she built with her orphanage friend Eddie, as a dispatch rider. Also joining up is Evelyn, brought up in wealth but always coddled by her family because of her clubfoot. But what makes her limp doesn't hinder her driving, and she's become an ace amateur race car driver. Sneaking away to join the Wrens, with the help of her friends, she evades the physical reviews that might have disqualified her and becomes a dispatch rider—along with Eddie, who lies about his age to join Marion in the Army. All three are dispatched to France, where Eddie transmits messages, and the women transport the carrier pigeons frontline units use to send messages. When Marion and Eddie's feelings deepen and Eddie argues for her to leave the danger of war, a departure forced by a betrayal alienates her from Evelyn. But when another war threatens, Evelyn is determined to bring Marion and her expertise back to the service of her country. Walsh's novel provides fascinating details about a unique service and the intrepid women who performed it.
Ready to explore the paths that led the restricted 19th century woman toward the freedom, opportunity—and dangers—offered by a wider life? Pick the field that intrigues you the most and enjoy!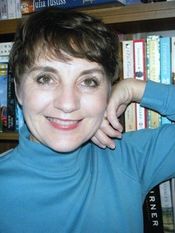 Real, intense, passionate historical romance
Award-winning romance author Julia Justiss, who has written more than thirty historical novels and novellas set in the English Regency and the American West, just completed her first contemporary series set in the fictional Hill Country town of Whiskey River, Texas.
A voracious reader who began jotting down plot ideas for Nancy Drew novels in her third grade spiral, Julia has published poetry and worked as a business journalist.
She and her husband live in East Texas, where she continues to craft the stories she loves. Check her website for details about her books, chat with her on social media, and follow her on Bookbub and Amazon to receive notices about her latest releases.
1 comment posted.