I'm so excited about my new release COWBOY WILD. I'm excited about every new release, but you know, some books are self-indulgent, and this is one of them. Why? It's all about the tropes, and this one is stacked with quite a few of my favorites.
Best friend's little sister
Age gap
First love (virgin trope)
Enemies/ish to lovers
Why do I love these tropes? Well, mostly, it's the tension. All three of these tropes have a lot of tension built into them, and any chance I get to layer the tension on, I'm happy.
What do I love about best friend's little sister books? It's actually adjacent to what I love about one of my other favorite tropes – friends to lovers. I always love the moment when they see each other in a new light for the first time. And I especially love that in a best friend's little sister book because it's SO challenging for the hero when he's put the heroine in a box, and she defies his expectations and tempts him. Friendship is really powerful, and for attraction to compromise that friendship speaks to the power of the attraction. I love it.
Age gaps…this is a controversial one (you can see my next one will be too – I like a little controversy) but I love them. What I love about age gaps is that it gives them a reason to really resist each other – or in the case of my hero and heroine in Cowboy Wild, it gives them another reason to just not see each other that way. It puts the person outside the 'available partner' category. But when they actually get to know each other, the connection transcends age. And I think that's what appeals to me so much, that it becomes so much about their souls recognizing each other despite external factors that make them seem unlikely.
Virgin main characters – listen, I know some people hate this. But I love it. I love virgin main characters at any place on the gender spectrum. I love them, because it's such a great high impact way to show that the love interest is singular. I wrote a virgin widower – Grant in A Tall, Dark Cowboy Christmas – and he had been devoted to caring for his terminally ill wife and at any point since her death could have gone out and lost his virginity. But it isn't until he meets the heroine – McKenna – that he has no choice. That he's driven out of his rut to be with someone because he needs her more than he needs anything else.
Enemies to lovers – or perhaps in Cowboy Wild it's more antagonists to lovers. The first time Hunter and Elsie was on the page together in my Four Corners series is in Unbridled Cowboy – and Elsie bites him for being an ass. They snipe and snarl at each other, they get under each other's skin. And yet again, this trope is all about the expectations one MC has of another being turned on their heads.
I think, for me, that's why I like all these tropes, and why they work so well together. It's about seeing the other person, and seeing yourself, and the trajectory of your life, in a new light. And if any of this sounds appealing to you, then you may enjoy my new book – complete with a strong willed, horse girl heroine, and a hardheaded cowboy – Cowboy Wild.
What are your favorite tropes?
Four Corners Ranch #3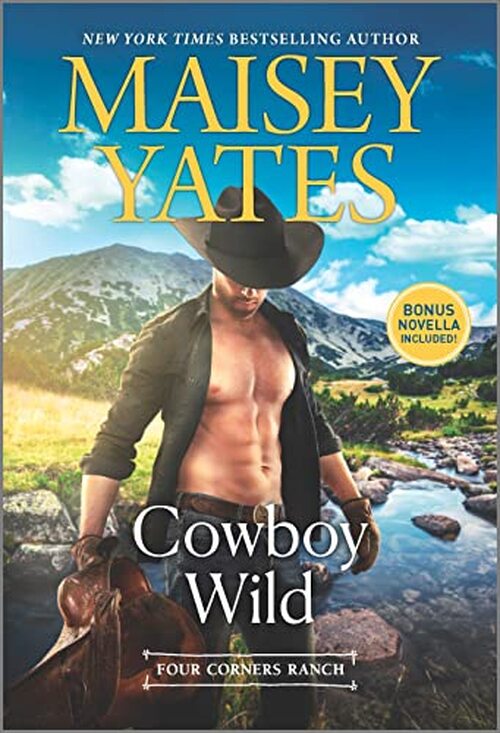 Hunter McCloud is the wildest cowboy of all…until he meets the one woman even more untamed than him…
After growing up around Hunter McCloud, Elsie Garrett considers herself immune to his particular brand of cowboy. Her brother's best friend is too big, too broad, too everything for comfort. But when relationship-shy Elsie decides it's finally time for her to get some romantic experience, Hunter suddenly might be useful after all. Maybe he, with his many casual hookups, is the perfect cowboy to teach her how to flirt?
Elsie is the best horse wrangler around, but Hunter can see she doesn't know anything about men—orphaned as a child and brought up by her brothers, she's so wild she's practically feral. But Hunter has always looked out for her, and he's not about to stop now. Until Hunter realizes he's playing with fire. Elsie might not understand the chemistry slowly building between them, but he does, and it's burning stronger and hotter than anything he's ever experienced. And when Elsie decides to act on it, Hunter knows that it could threaten to consume them both.
In the bonus novella Her Wayward Cowboy, can a returning cowboy win back the love of the woman he left behind?
Small Town | Romance Western [HQN, On Sale: February 21, 2023, Mass Market Paperback / e-Book, ISBN: 9781335600967 / eISBN: 9780369705976]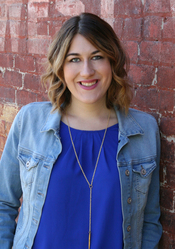 New York Times and USA Today bestselling author Maisey Yates lives in rural Oregon with her three children and her husband, whose chiseled jaw and arresting features continue to make her swoon. She feels the epic trek she takes several times a day from her office to her coffee maker is a true example of her pioneer spirit. Maisey divides her writing time between dark, passionate category romances set just about everywhere on earth and light sexy contemporary romances set practically in her
back yard. She believes that she clearly has the best job in the world.
1 comment posted.