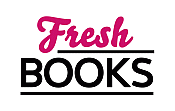 Spring for these books in March
Maisey Yates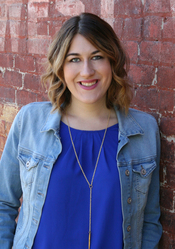 Blogging at Fresh Fiction
Maisey Yates | All About the Tropes
February 21, 2023
I'm so excited about my new release COWBOY WILD. I'm excited about every Read More...
Maisey Yates | 20 Questions: MERRY CHRISTMAS COWBOY
October 28, 2022
1--What is the title of your latest release? MERRY CHRISTMAS COWBOY Read More...
Maisey Yates | Author-Reader Match: THE LOST AND FOUND GIRL
July 27, 2022
Instead of trying to find your perfect match in a dating app, we bring you the "Author-Reader Match" where we introduce Read More...
Maisey Yates | Exclusive Excerpt: CLAIMING THE RANCHER'S HEIR
November 10, 2020
"You like it. My testosterone. You'd like to be poisoned by it, admit it." "There's Read More...
Maisey Yates | Just Writing
July 20, 2020
I've been published for ten years, and in those ten years, on average, I put out about ten books a year of Read More...
Maisey Yates | 20 Questions: THE BAD BOY OF REDEMPTION RANCH
June 23, 2020
1--What's the name of your latest release? The Bad Boy Read More...
An Exclusive Excerpt from TOUGH LUCK HERO by Maisey Yates
June 28, 2016
Colton West couldn't remember the last time he had gotten blackout drunk. Maybe college? Maybe. It was hard to say Read More...
New York Times and USA Today bestselling author Maisey Yates lives in rural Oregon with her three children and her husband, whose chiseled jaw and arresting features continue to make her swoon. She feels the epic trek she takes several times a day from her office to her coffee maker is a true example of her pioneer spirit. Maisey divides her writing time between dark, passionate category romances set just about everywhere on earth and light sexy contemporary romances set practically in her back yard. She believes that she clearly has the best job in the world.
Log In to see more information about Maisey Yates
Log in or register now!
Series
Fifth Avenue | Copper Ridge | Deacons of Bourbon Street | Copper Ridge: The Donnellys | Copper Ridge: Desire | Texas Cattleman's Club: The Impostor | Gold Valley | Coldwater Texas | Four Corners Ranch
Books:
The Rough Rider, August 2023
Mass Market Paperback
One Little Spark, June 2023
Trade Paperback
The Rancher's Wager & Ruthless Pride, June 2023
Mass Market Paperback
The Comeback Cowboy, May 2023
Mass Market Paperback / e-Book
Cowboy Wild, March 2023
Four Corners Ranch #3
Mass Market Paperback / e-Book
One Night Rancher, February 2023
The Carsons of Lone Rock #3
Hardcover / e-Book
One Night Rancher & Need Me, Cowboy, February 2023
Mass Market Paperback / e-Book
One Night Rancher & Need Me, Cowboy, February 2023
Mass Market Paperback / e-Book
Her Wayward Cowboy, January 2023
Four Corners Ranch #4
e-Book
Forbidden to the Desert Prince, December 2022
The Royal Desert Legacy #1
Mass Market Paperback / e-Book
Merry Christmas Cowboy, November 2022
Mass Market Paperback / e-Book
The Secret That Shocked Cinderella, September 2022
Mass Market Paperback / e-Book
Unbridled Cowboy, June 2022
Four Corners Ranch
Mass Market Paperback / e-Book
Unbridled Cowboy, June 2022
Four Corners Ranch
Mass Market Paperback / e-Book
The Lost and Found Girl, May 2022
Trade Size / e-Book
Sweet Home Cowboy, April 2022
Paperback / e-Book
The True Cowboy of Sunset Ridge, January 2022
Gold Valley Novels #14
Mass Market Paperback / e-Book
The Cowboy She Loves to Hate, January 2022
Four Corners Ranch
e-Book
Hold Me, Cowboy & Black Tie Billionaire, December 2021
Mass Market Paperback / e-Book
Crowned for His Christmas Baby, December 2021
Pregnant Princesses #1
Mass Market Paperback / e-Book
Hold Me, Cowboy & Black Tie Billionaire, December 2021
Mass Market Paperback / e-Book
Rodeo Christmas at Evergreen Ranch, November 2021
Gold Valley Novels #13
Hardcover / e-Book
Rancher's Christmas Storm & Seduce Me, Cowboy, October 2021
Paperback / e-Book
Rancher's Christmas Storm, October 2021
Gold Valley Vineyards #4
Paperback / e-Book
Her First Christmas Cowboy, October 2021
Four Corners Ranch
e-Book
A Bride for the Lost King, August 2021
The Heirs of Liri #2
Mass Market Paperback / e-Book
The Heartbreaker of Echo Pass, July 2021
Mass Market Paperback / e-Book
Solid Gold Cowboy, June 2021
e-Book
Confessions from the Quilting Circle, May 2021
Trade Size / e-Book
Secrets from a Happy Marriage, March 2021
Paperback / e-Book
A Good Old-Fashioned Cowboy, February 2021
Jasper Creek Collection
Mass Market Paperback / e-Book
The Rancher's Wager, January 2021
Gold Valley Vineyards
Mass Market Paperback / e-Book
Claiming the Rancher's Heir & Rancher's Wild Secret, November 2020
Mass Market Paperback / e-Book
The Last Christmas Cowboy, October 2020
Mass Market Paperback / e-Book
Sutton's Way & The Rancher's Baby, September 2020
e-Book
Crowned for My Royal Baby, September 2020
Harlequin Presents #3841
e-Book
The Hero of Hope Springs, August 2020
Gold Valley
Mass Market Paperback / e-Book
The Bad Boy of Redemption Ranch, July 2020
Gold Valley #10
Mass Market Paperback / e-Book
Secrets from a Happy Marriage, May 2020
Trade Size / e-Book
Cowboy Christmas Redemption, October 2019
Gold Valley #8
Mass Market Paperback / e-Book
Lone Wolf Cowboy, August 2019
Gold Valley #7
Mass Market Paperback / e-Book
Cowboy to the Core, June 2019
Gold Valley #6
Mass Market Paperback / e-Book
Unbroken Cowboy, May 2019
Gold Valley #5
Mass Market Paperback / e-Book
Need Me Cowboy, April 2019
Paperback / e-Book
Joshua and the Cowgirl & Seduce Me, Cowboy, December 2018
Paperback / e-Book (reprint)
Want Me, Cowboy, November 2018
Copper Ridge #6
Mass Market Paperback / e-Book
Lone Star Christmas, October 2018
Coldwater Texas #1
Paperback / e-Book
A Tall, Dark Cowboy Christmas, October 2018
Gold Valley #4
Paperback / e-Book
Santa's on His Way, October 2018
Trade Size / e-Book
Good Time Cowboy, September 2018
Gold Valley #3
Paperback / e-Book
Untamed Cowboy, June 2018
Gold Valley
Mass Market Paperback / e-Book
Claim Me, Cowboy, April 2018
Copper Ridge: Desire #4
Paperback / e-Book
Smooth-Talking Cowboy, March 2018
Gold Valley #1
Mass Market Paperback / e-Book
The Rancher's Baby, January 2018
Texas Cattleman's Club: The Impostor #1
Paperback / e-Book
Christmastime Cowboy, November 2017
Mass Market Paperback / e-Book
Baby, It's Christmas, November 2017
Mass Market Paperback / e-Book
Wild Ride Cowboy, September 2017
Copper Ridge #7
Mass Market Paperback / e-Book
Down Home Cowboy, July 2017
Copper Ridge: The Donnellys #2
Mass Market Paperback / e-Book
Slow Burn Cowboy, April 2017
Copper Ridge
Mass Market Paperback / e-Book
Seduce Me, Cowboy, March 2017
Copper Ridge #3
Mass Market Paperback / e-Book
The Last Di Sione Claims His Prize, January 2017
The Billionaire's Legacy
Paperback / e-Book
Hold Me, Cowboy, November 2016
Copper Ridge
Mass Market Paperback / e-Book
Snowbound at Christmas, November 2016
e-Book
Last Chance Rebel, September 2016
Copper Ridge #6
Mass Market Paperback / e-Book
Tough Luck Hero, July 2016
Copper Ridge #5
Mass Market Paperback / e-Book
One Night Charmer, April 2016
Copper Ridge #4
Paperback / e-Book
Take Me, Cowboy, April 2016
Copper Ridge:Desire #1
Paperback / e-Book
The Cowboy Way, February 2016
Paperback / e-Book
Strip You Bare, January 2016
Deacons of Bourbon Street #4
e-Book
The Queen's New Year Secret, December 2015
Princes of Petras
Paperback / e-Book
A Christmas Vow of Seduction, November 2015
Paperback / e-Book
Bad News Cowboy, August 2015
Copper Ridge
Paperback / e-Book
The Billionaire's Intern, June 2015
e-Book
Brokedown Cowboy, June 2015
Copper Ridge #2
Paperback / e-Book
Part Time Cowboy, April 2015
Copper Ridge 1
Paperback / e-Book
Unwrapped, November 2014
e-Book
Christmas With A Billionaire, October 2014
Paperback / e-Book
Unbroken, August 2014
Paperback / e-Book
Rekindled, June 2014
Paperback / e-Book
Avenge Me, June 2014
Fifth Avenue #1
Paperback / e-Book
Take Me, June 2014
Fifth Avenue
e-Book
Pretender to the Throne, March 2014
Call of Duty #3
Paperback / e-Book
Crazy, Stupid Sex, February 2014
e-Book
Unexpected, August 2013
A Silver Creek Romance
e-Book
Unbuttoned, June 2013
e-Book
At His Majesty's Request, January 2013
Call of Duty #2
Paperback / e-Book
A Royal World Apart, December 2012
Call of Duty #1
Paperback / e-Book
The Petrov Proposal, February 2012
Paperback / e-Book
The Inherited Bride, May 2011
Paperback
An Accidental Birthright, April 2011
Paperback