1--What is the title of your latest release?
2--What's the "elevator pitch" for your new book?
When a bad boy cowboy stays at a charming B&B while working on his cousin's ranch, he meets the sweet innkeeper and sparks fly between them! But their temporary fling results in permanent consequences. Can Wolf and Violet figure out how to let go of the past and make a family in time for Christmas?
3--How did you decide where your book was going to take place?
This book is part of my new series – Four Corners Ranch – so I knew that some of it would take place there. But I had also been wanting to go back to the town of Copper Ridge (my first big cowboy series!) for years, and as I was thinking about Wolf's story, I realized this was the best time to do it. So Wolf goes to stay with his cousins, the Copper Ridge Garretts (who my long-time readers will know!) and it was natural to include the B&B, the town, and many other settings that have been seen in some of my older books!
4--Would you hang out with your heroine in real life?
Absolutely. Violet is funny, brave, and petty and I love her. From going and braving spiders (she isn't bothered by them) to get Christmas decorations out of the hero's attic (not a euphemism) to taking apart his big bed and moving it into her room, because she thought she was owed the bigger bed, she's just such a little beast and I love her.
5--What are three words that describe your hero?
Brooding, sexy and damaged. Just how I like them.
6--What's something you learned while writing this book?
That heroines being petty is the funniest thing to me. When Violet moves in with Wolf, they're agreeing to get to know each other (no sex allowed!) and her room comes with a tiny twin bed, while his has a glorious king bed. While he's out working the ranch, Violet takes both beds apart, swaps them, and puts them back together in opposite rooms, and I love her for it.
7--Do you edit as you draft or wait until you are totally done?
That heavily depends on the book. If the draft is flowing and feels linear and cohesive, I'll do a polish when I'm done. If it's not hanging together or I'm struggling, then I do a lot of rearranging and going back over things.
8--What's your favorite foodie indulgence?
Oh gosh. I love food. I love to bake, and I love cakes and bread. And cookies. And rolls. Honestly, I love really good, well prepared, and fresh food in most forms, and I try to enjoy every meal.
9--Describe your writing space/office!
I am so fortunate to have a really big office space – it's a converted outbuilding on our property. My husband just built new shelves for all my author copies and now they're shelved in a rainbow, and I'm obsessed with them.
10--Who is an author you admire?
Answer: Megan Crane. Not only is she one of the wittiest, most delightful humans I know, but she can literally write anything. She's done suspense, contemporary, historical, paranormal, category romance, chick lit, under several different names (Megan Crane, Caitlin Crews, MM Crane, ½ of Hazel Beck). And I'm a fan of every one of those names. She's so versatile and such a powerhouse in all things. Anyone who can write such a breadth of things and keep it all fresh has my unending admiration.
11--Is there a book that changed your life?
Answer: The High-Society Wife, by Helen Bianchin. It was the first contemporary romance I ever read, and the first Harlequin Presents. It put me on the path to being a writer.
12--Tell us about when you got "the call." (when you found out your book was going to be published)
I got up to go to the bathroom (I was 9 months pregnant) at about 6 AM, and checked my email, and had a message from Harlequin's London office, and the editor asked if she could call me. And I said YES. Then waited by my phone, trying to eat and feeling vaguely sick. Then at 7 AM, December 1st, 2009, my phone rang, and I was offered a two-book deal with Harlequin, and the rest is history. Give or take a few steps.
13--What's your favorite genre to read?
Romance!
14--What's your favorite movie?
Seven Brides for Seven Brothers
15--What is your favorite season?
Raccoon Girl Fall! (You can eat trash, embrace your roundness, and climb a tree, and growl at people when they get too close)
16--How do you like to celebrate your birthday?
I like to do a lot of different birthday things with different groups. Dinner with friends. A date with my husband. Family dinner, etc.
17--What's a recent tv show/movie/book/podcast you highly recommend?
Rings of Power, omg. I love it so much. I'm a Lord of the Rings nerd from way back and it just makes me GIDDY to be back in that world and see such a beautiful interpretation of it on screen.
18--What's your favorite type of cuisine?
See my above answer about indulgences: I love food. It would be easier to say what I don't like: Shellfish.
19--What do you do when you have free time?
I love to knit, and I love to bake.
20--What can readers expect from you next?
The next book in the series, Cowboy Wild, will be out in February and is my catnip book. Older brother's best friend with a tomboy heroine and a whole lot of angst!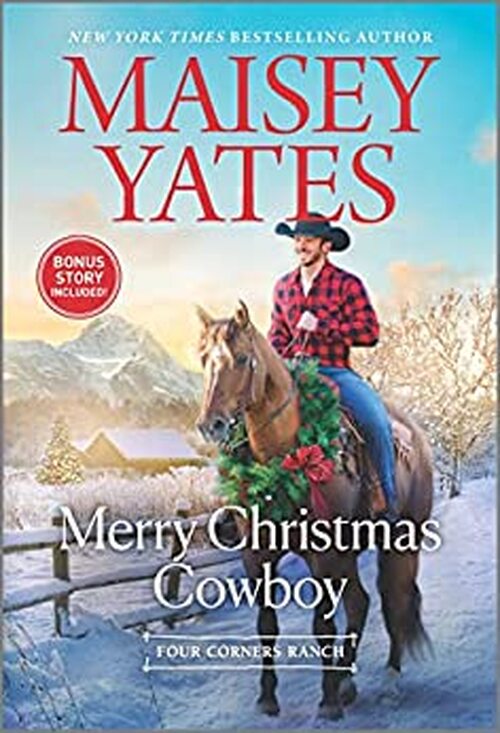 As the snow falls on Four Corners Ranch, all this untamed cowboy wants for Christmas is the family he's never had…
Cowboy Wolf Garrett is delighted his brother is happily married—really, he is. But time can never heal Wolf's own wounds, so being surrounded by such marital joy is a bit…much. A trip to his extended family's ranch in Copper Ridge seems the ideal change of scenery. Until he meets local innkeeper Violet Donnelly and realizes he's exchanged one form of torture for another—trying, and spectacularly failing, to resist their instant, wildly hot chemistry.
Violet knew Wolf was trouble the moment he walked into her inn. But it's a whole new level of trouble when she discovers that their secret nights have left her pregnant! Especially when she has six feet of gorgeous, furious cowboy demanding that she come home with him for the holidays and marry him. Wolf has lost more than she could ever imagine, but Violet believes in the power of love to heal, and she'll do anything to give their future family a chance. Wolf has already given her so many firsts—dare she hope he's about to become her first Christmas miracle too?
Bonus novella included!
Romance Holiday [HQN, On Sale: October 25, 2022, Mass Market Paperback / e-Book, ISBN: 9781335600950 / eISBN: 9780369705969]
No cutting corners in developing a relationship.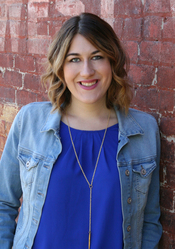 New York Times and USA Today bestselling author Maisey Yates lives in rural Oregon with her three children and her husband, whose chiseled jaw and arresting features continue to make her swoon. She feels the epic trek she takes several times a day from her office to her coffee maker is a true example of her pioneer spirit. Maisey divides her writing time between dark, passionate category romances set just about everywhere on earth and light sexy contemporary romances set practically in her back yard. She believes that she clearly has the best job in the world.
No comments posted.