1--What is the title of your latest release?
2--What's the "elevator pitch" for your new book?
I've not thought of one! Sorry!
3--How did you decide where your book was going to take place?
This book is the last in a Regency romance series based in London, so the setting was easy to use.
4--Would you hang out with your heroine in real life?
For sure! Daphne is an older heroine, and no nonsense, so we'd definitely be friends.
5--What are three words that describe your hero?
Scarred. Grumpy. Loyal.
6--What's something you learned while writing this book?
This isn't anything to do with the book, but I would NOT give myself a deadline through the summer school holidays. Finishing this book was hard!
7--Do you edit as you draft or wait until you are totally done?
I edit once I've finished, but I need to stop that because I often run out of time.
8--What's your favorite foodie indulgence?
Fruchocs. Probably on South Aussies will know what they are, but they're delicious.
9--Describe your writing space/office!
A small room, bookcases, desk, computer, printer, filing cabinets. I also have my book covers up on the walls in frames. I love my office.
10--Who is an author you admire?
Karen Marie Moning. I love her books.
11--Is there a book that changed your life?
Stephanie Laurens, the Cynster series. It's what made me start reading romance and led to me writing it.
12--Tell us about when you got "the call." (when you found out your book was going to be published)
I'm self-published now, but about 10 years ago I was picked up by a small press. It was very exciting and started my writing career.
13--What's your favorite genre to read?
Regency romance, but I enjoy time travel.
14--What's your favorite movie?
This is a tough one. I love all Jane Austen movies/miniseries. I don't actually think I have one, so long as it's historical I'll enjoy it.
15--What is your favorite season?
Summer!!!!
16--How do you like to celebrate your birthday?
Go out for dinner. That's about it. I'm not big on birthdays, not my own anyway.
17--What's a recent tv show/movie/book/podcast you highly recommend?
I like listening to podcasts these days when I walk. I enjoy the SPF, Self-Publishing Authors Podcast, Wish I'd Known Then, The Creative Penn, and A Time to Thrill.
18--What's your favorite type of cuisine?
Bruschetta
19--What do you do when you have free time?
Garden mostly and watch movies at night.
20--What can readers expect from you next?
A scarred hero who's determined to keep people at a distance and a heroine with a kind heart, who sees through his wall and slowly breaks it down.
The Wayward Woodvilles #10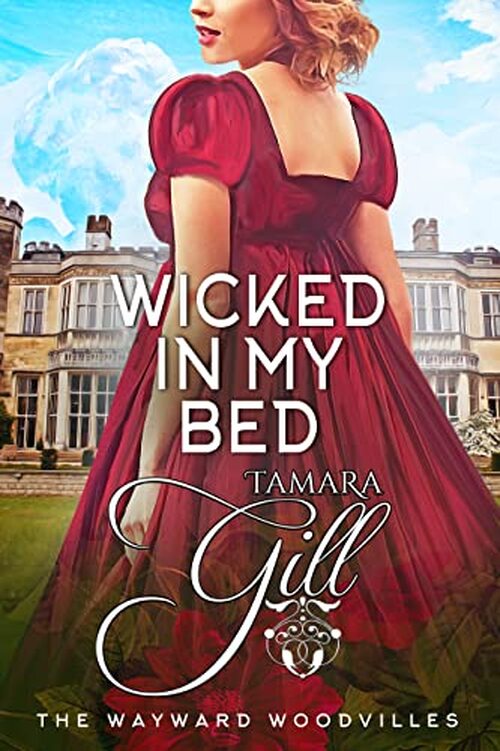 If he's lucky, perhaps he can convince her to be wicked with him just once. Or maybe even forever…
Daphne Raven is happy with her prospective betrothed. He'll be the perfect husband—meek, mild, and unlikely to stir any emotional chaos within her. But when she travels to London for her wedding attire, all it takes is one night at a ball (and a passionate case of mistaken identity) to shatter her faultless plans and make her question everything…
The last thing Corey Jefferson, Duke Renford, wants is a wife. A mistress will suit him—and the scars of his past—just fine. He thought the stunning mystery woman he kissed at the ball would be his ideal paramour. Until he discovered who she really was…and realized she could never be his. No matter how much he wished things were different for them…
When all is said and done, are the wicked rake and the innocent wallflower destined for happily ever after—or a lifetime of heartache?
Romance Historical [Self Published, On Sale: January 24, 2023, e-Book, / ]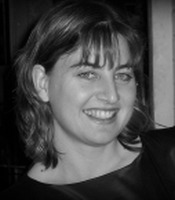 Tamara is an Australian author who grew up in an old mining town in country South Australia, where her love of history was founded. So much so, she made her darling husband travel to the UK for their honeymoon, where she dragged him from one historical monument and castle to another.
A mother of three, her two little gentleman's in the making, a future Lady (she hopes) and a part-time job keep her busy in the real world, but whenever she gets a moment's peace she loves to write romance novels in an array of genres, including regency, medieval and paranormal.
No comments posted.