1--What is the title of your latest release?
2--What's the "elevator pitch" for your new book?
N/A
3--How did you decide where your book was going to take place?
As the third in the series, Wes needed to be where his brothers were.
4--Would you hang out with your heroine in real life?
Yes, I would and I'd bribe her to make me yummy salads every day.
5--What are three words that describe your hero?
Serious, Intelligent, Creative
6--What's something you learned while writing this book?
That I didn't want the series to be over.
7--Do you edit as you draft or wait until you are totally done?
Typically, I re read what I wrote the day before and then move forward with that day's writing.
8--What's your favorite foodie indulgence?
At the moment, I'm experimenting with making my own granola. I like to mix it with lemon muffins, strawberries, and vanilla yogurt. But honestly, my favorite food is chocolate chip cookies.
9--Describe your writing space/office!
The space designed specifically for my writing is beautiful. I have a wall of bookshelves, a desk built into a pretty little nook, my various covers on the walls and a cozy chair with fun pillows. The space I spend most of my time writing is my dining room table.
10--Who is an author you admire?
This list could go on forever, but Nora Roberts is always number one.
11--Is there a book that changed your life?
I think every book we fall into changes us in some way. I definitely have books that have marked my heart more than others.
12--Tell us about when you got "the call." (when you found out your book was going to be published)
My first call with Alex, my editor, was in a tiny little closet at my work during my prep block. I was chatting with her about the opening of Ten Rules for Faking It (book one in this series) and I honestly couldn't believe I was talking to an editor at one of my dream houses. I tried to be chill but I'm not an overly chill person, so I was probably a little dorky. We had such a wonderful conversation and there were no guarantees at that moment, but I had a lot of reason to hope. After I'd sent in some more pages and she'd shared with the team, I was on my way to cover a class for another teacher, and I got an email that they wanted my book and a call from my agent. Even after publishing over 20 books by that point, it was a moment I won't forget. One I'll always be grateful for.
13--What's your favorite genre to read?
Romance
14--What's your favorite movie?
I really love The Proposal
15--What is your favorite season?
Summer
16--How do you like to celebrate your birthday?
With my favorite people and a giant chocolate chip cookie.
17--What's a recent tv show/movie/book/podcast you highly recommend?
We just watched Hustle with Adam Sandler. That was excellent. I'm behind the curve so right now I'm just watching Yellowstone. Dynamic writing. I'm using the book Why Has No One Told Me This Before by Dr. Julie Smith as a life guide now. I don't really listen to podcasts, but I'd definitely recommend my friend, Addie Yoder's Grace & Growth with Addie.
18--What's your favorite type of cuisine?
Dessert
19--What do you do when you have free time?
Read, hang out with my family, sometimes I bake, watch T.V., puzzle or play card games with my best friend. Hang out with my husband. Yoga.
20--What can readers expect from you next?
I'm thrilled to be doing a second series with St. Martin's Press. Love, Naturally, the first in the series of three, will be out January 2024. Under Jody Holford, I've got book two of my newest cozy mystery series releasing soon. Hopefully, by the time this interview is released, there'll be even more.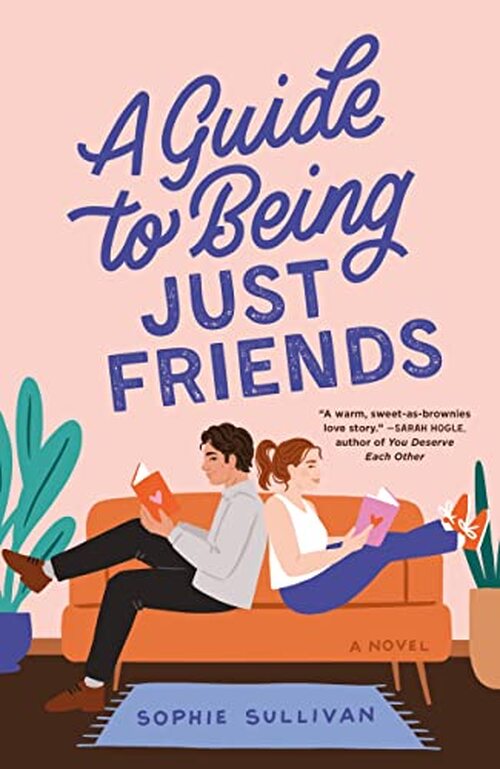 When Harry Met Sally meets 500 Days of Summer in A Guide to Being Just Friends, a playful and emotional romantic comedy from the author of Ten Rules for Faking It.
Hailey Sharp has a one-track mind. Get By the Cup salad shop off the ground. Do literally everything possible to make it a success. Repeat. With a head full of entrepreneurial ideas and a bad ex in her rearview, her one and only focus is living life the way she wants to. No distractions.
Wes Jansen never did understand the fuss about relationships. With a string of lackluster first dates and the pain from his parents' angry divorce following him around, he'd much rather find someone who he likes, but won't love. Companionship, not passion, is the name of the game.
When Hailey and Wes find each other in a disastrous meet cute that wasn't even intended for them, they embarrassingly go their separate ways. But when Wes finds Hailey to apologize for his behavior, they strike up a friendship. Because that's all this can be. Hailey doesn't want any distractions. Wes doesn't want to fall in love.
What could possibly go wrong?
Romance Contemporary [St. Martin's Griffin, On Sale: January 17, 2023, Paperback / e-Book, ISBN: 9781250624208 / ]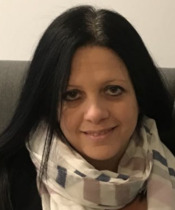 SOPHIE SULLIVAN is a Canadian author as well as a cookie-eating, Diet Pepsi-drinking, Disney enthusiast who loves reading and writing romance in almost equal measure. She writes around her day job as a teacher and spends her spare time with her sweet family watching reruns of Friends. Ten Rules For Faking It is her romcom debut novel, but she's had plenty of practice writing happily ever after as her alter ego, Jody Holford.
1 comment posted.