1--What is the title of your latest release?
2--What's the "elevator pitch" for your new book?
A smoking hot one night stand leads to a surprise pregnancy. But when the heroine finds out that the hero is her father's new CFO, they agree to a secret, strictly platonic co-parenting alliance until they find a way to stop her father from firing him on the spot. The strictly platonic part doesn't go so well.
3--How did you decide where your book was going to take place?
Well, One Night Only is the second book in the Hana Trio series which takes place in Los Angeles, so that part was easy. And I'll take all the easy I can get because writing a book is so freaking hard. Haha.
4--Would you hang out with your heroine in real life?
Absolutely. Megan might be one of my favorite heroines. She is so bold and funny. I definitely have a girl crush on her.
5--What are three words that describe your hero?
Swoony, sweet, but wounded
6--What's something you learned while writing this book?
I wrote this book while my father was in the hospital and edited it soon after he passed away. It wasn't until I was editing this book that I realized that it was a tribute to my father's unconditional love for me. I poured my heart into the heroine's relationship with her father because beyond my grief and loss, there will always be my gratitude for my father's love.
7--Do you edit as you draft or wait until you are totally done?
I wait until I'm totally done unless a scene is really really off, and I can't proceed until I unravel that knot.
8--What's your favorite foodie indulgence?
I'd happily face plant into a charcuterie board any day.
9--Describe your writing space/office!
An armchair in my living room!
10--Who is an author you admire?
So many… Right now, I'm reading Harrow the Ninth so I'm going to say Tamsyn Muir. I love discovering new-to-me authors and being blown away by their talent.
11--Is there a book that changed your life?
Jane Eyre was my first true book obsession and convinced me that I must become an author.
12--Tell us about when you got "the call." (when you found out your book was going to be published)
My editor called to say that she wanted to discuss the details of books 2 and 3 for my submission. I was working my tail off to sell my stories when she interrupted me to say, "Actually the reason I'm really calling is to offer you a three-book deal." I said, "What?" like literally at least five times. Well, more like yelled it at the poor woman. I could not believe it. It blows my mind that my dream came true in one moment, just like that.
13--What's your favorite genre to read?
Grrrrrr…romance. If I have to pick one, then romance, but if I could pick two, I would add fantasy there.
14--What's your favorite movie?
I probably watched Emma with Gwyneth Paltrow about twenty times. How to Steal a Million with Audrey Hepburn and Peter O'Toole is probably a close second.
15--What is your favorite season?
Summer.
16--How do you like to celebrate your birthday?
With cake! And my family, of course.
17--What's a recent tv show/movie/book/podcast you highly recommend?
I'm oddly obsessed with Spirited right now. Hahaha.
18--What's your favorite type of cuisine?
Korean, of course!
19--What do you do when you have free time?
Stress over being bad at relaxing. But now I know why I'm so bad at relaxing! I was recently diagnosed with ADHD, so it totally makes sense that relaxing is hard for me. I'm figuring out that the only way to kind of turn my brain off (i.e., to stop stressing about all the things I have to accomplish) is to lose myself in a good book, movie, or TV show.
20--What can readers expect from you next?
My next book is the last book in the Hana Trio, Just a Few Fake Kisses… It was so fun writing it! It'll be out summer 2023. Can't wait to share the AMAZING cover with you guys!
Hana Trio #2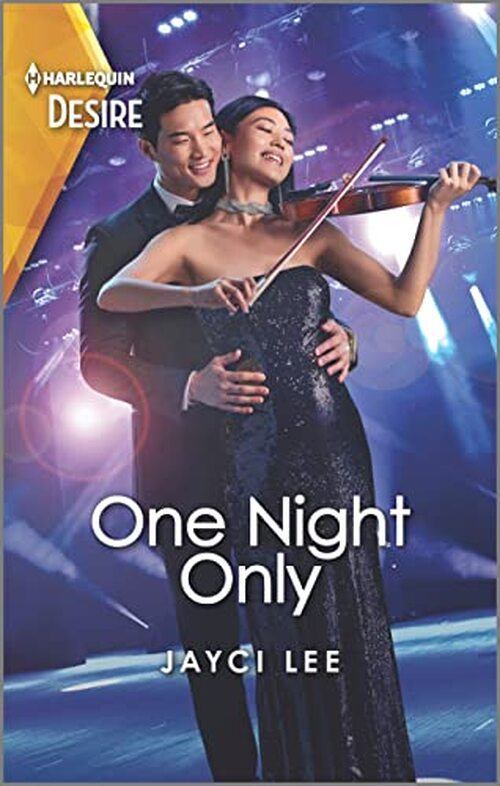 An Unexpected Pregnancy Romance
Megan Han and Daniel Pak had one night of rhapsody…and now she's pregnant! Jayci Lee composes a sexy opposites-attract romance in her new Hana Trio installment.
Will giving into passion free them from their secret…
Or cost them everything?
Making beautiful music is what chamber violinist Megan Han lives for. But one night with a seductive stranger and a surprise pregnancy could jeopardize her hard work. Especially when that handsome stranger turns out to be Daniel Pak, CFO of her father's company. The only choice for these star-crossed lovers is to keep their fling—and Megan's pregnancy—a secret. But when passion reignites, will they risk one more sweet symphony?
From Harlequin Desire: A luxurious world of bold encounters and sizzling chemistry.
Multicultural | Romance [Harlequin Desire, On Sale: December 27, 2022, Paperback / e-Book, ISBN: 9781335581587 / eISBN: 9780369724403]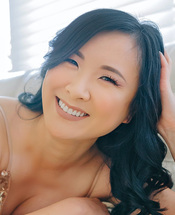 Jayci Lee writes poignant, sexy, and laugh-out-loud romance every free second she can scavenge. She lives in sunny California with her tall-dark-and-handsome husband, two amazing boys with boundless energy, and a fluffy rescue whose cuteness is a major distraction. At times, she cannot accommodate real life because her brain is full of drool worthy heroes and badass heroines clamoring to come to life.
Because of all the books demanding to be written, Jayci writes full-time now, and is semi-retired from her fifteen-year career as a defense litigator. She loves food, wine, and travelling, and incidentally so do her characters. Books have always helped her grow, dream, and heal, and she hopes her books will do the same for you.
No comments posted.