1--What is the title of your latest release?
2--What's the "elevator pitch" for your new book?
The official pitch: A spellbinding novel about a woman's choice to sign on as an entitled tech billionaire's paid girlfriend in a desperate attempt to provide for her recently-orphaned half-sister
3--How did you decide where your book was going to take place?
I set the book in Portland, Oregon, which is where I live. I moved here when I was about Rosemary's age, so her first apartment is in the Alphabet District in Northwest Portland, the same neighborhood I lived in when I moved here after college.
4--Would you hang out with your protagonist in real life?
Yes. I already feel like I've hung out with her for quite a few years now!
5--What are three words that describe your protagonist?
Troubled, determined, resilient
6--What's something you learned while writing this book?
I learned patience and persistence. From the book's inception to publication, it took about eight years! On a more practical level, I learned about criminal court cases and police procedure, though some of my "research" may have been from watching The Good Wife.
7--Do you edit as you draft or wait until you are totally done?
I definitely edit as I draft, though I think it's probably better not to.
8--What's your favorite foodie indulgence?
I like to bake. Cinnamon rolls, tarts, pies, crisps, cobblers.
9--Describe your writing space/office!
I don't have a specific writing space. I tend to migrate around the house with my laptop. Now I'm sitting in the window seat in my dining room.
10--Who is an author you admire?
Beverly Cleary—my first favorite author.
11--Is there a book that changed your life?
In a way, I think every book I've ever read has changed my life.
I practice all these little superstitions, like saying "bread and butter" when I'm walking with someone and we're forced apart by a fire hydrant or pole, or making wishes on robins or eyelashes. Sometimes I've wondered where I got these ideas, as no one else in my family seems to do stuff like that. I've been rereading a lot of my old childhood favorites recently, and I keep running across thoughts, ideas, or expressions that I have taken on as my own. It's this weird moment of realizing, "Oh, that's where I got that." That bread and butter thing came from a book I probably originally read in sixth grade!
12--Tell us about when you got "the call." (when you found out your book was going to be published)/Or, for indie authors, when you decided to self-publish.
My agent started shopping the book around January of 2020. Shortly after that, the pandemic started, and everything slowed down. Nothing seemed to happen, and after a while, I assumed that nothing would. It was June of 2021 when we heard from my editor, Melissa Valentine, and I was shocked! I didn't even realize my agent was still trying to sell it.
13--What's your favorite genre to read?
I read mostly literary fiction and psychological suspense.
14--What's your favorite movie?
Before Sunrise. Or maybe Sound of Music.
15--What is your favorite season?
Summer
16--How do you like to celebrate your birthday?
My birthday is on April first, so I usually like to celebrate with a jokey post on social media. Half the people forget it's April Fool's Day and believe me. Last year I Photoshopped a picture of myself doing Claude Van Damme-style splits and everyone was pretty impressed.
17--What's a recent tv show/movie/book/podcast you highly recommend?
The Accidental Tourist by Anne Tyler was the first "adult" book I read, in 9th grade. I wrote her a fan letter, and she wrote back! I have read it many times since, and it holds up.
18--What's your favorite type of cuisine?
Italian
19--What do you do when you have free time?
I've been into flexibility and mobility training lately. Handstands, back bends, splits.
20--What can readers expect from you next?
I'm working on a new domestic suspense book, inspired by a 100-year-old literary classic. It's in the early stages now, so who knows what readers can expect!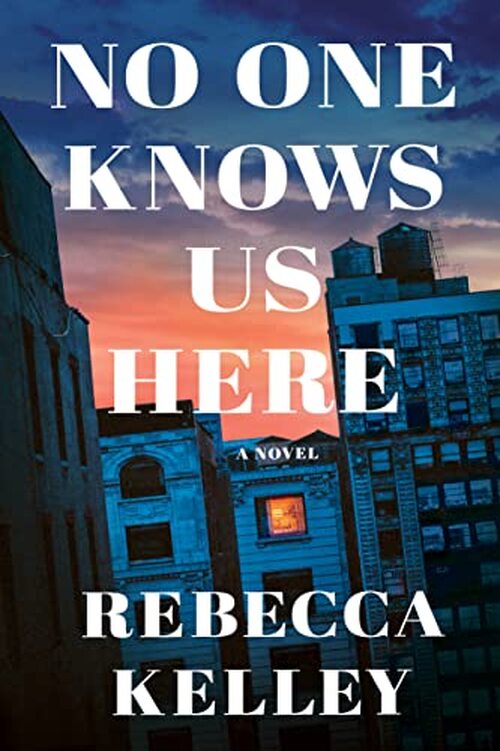 A Novel
In this gripping novel about obsession, control, and self-preservation, a woman desperate to provide a new life for her sister enters a compromising arrangement with an entitled tech billionaire.
Rosemary Rabourne is already struggling to pay the bills when her recently orphaned half sister, Wendy, shows up at her door. Rosemary will try anything to provide for the traumatized teenager—including offering her services as a high-end escort.
Leo Glass is the billionaire CEO of a revolutionary social app. He wants the "girlfriend experience"—someone contractually obligated to love him—and he thinks he's found the perfect match in Rosemary. His proposition has its perks: a luxury apartment and financial security. And its conditions: constant surveillance and availability whenever Leo calls. It's not the life Rosemary wants, but she's out of options.
Then she meets her new neighbor, Sam, a musician with whom Rosemary shares an immediate attraction and a genuine intimacy she's never felt with anyone. Falling in love makes it possible to imagine a real new life. But Leo won't let go of her that easily, and his need for control escalates. So does Rosemary's desperation—to protect Wendy, to protect herself, and, at any price, to escape.
Women's Fiction Contemporary [Lake Union, On Sale: January 1, 2023, Paperback / e-Book, ISBN: 9781542038829 / ]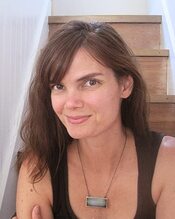 Rebecca Kelley is an author and graphic designer whose first novel, Broken Homes and Gardens, was published in 2015. Her second novel, NO ONE KNOWS US HERE, will be released by Lake Union Publishing in January 2023.
Rebecca holds a master's degree in Creative Writing from Portland State University and a BA from Southern Oregon University. She taught writing for 15 years and has written articles for Bustle, The Rumpus, Metro Parent, Scholastic, and Parent and Child.
When Rebecca isn't writing, she is conducting elaborate baking experiments, designing book covers, and keeping up her thousand-plus-day streak in Duolingo. She lives in northeast Portland with her husband and daughter.
1 comment posted.