Jennifer Vido: What inspired your new release, THE REWIND?
Allison Winn Scotch: We were about a year into Covid, and I hadn't written anything since the pandemic hit. I wanted to write something joyful and fun, a relief from everything that we'd endured. I hadn't written a romcom in a long time, so I was pitching my friend on ideas, and she told me this was the one. I have always loved digging into the past and the road not taken, so while it wasn't an easy book to write in the thick of it – mostly because of the complicated logistics of juggling three different timelines – it really was a joy to complete.
Jen: What brings former college sweethearts Frankie and Ezra back to their alma mater? And, how do they feel about seeing each other again?
Allison: They head back to Middleton, their college, for the wedding of two friends, and they are nervous and anxious and full of both dread and anticipation but know they must show up all the same. So they do. And then it all goes wrong.
Jen: How has Frankie's life changed? And Ezra's?
Allison: Ah, great question. Ezra's has changed the most profoundly, at least on paper. He was someone who always knew exactly what he wanted to do with his life, and yet (I don't want to spoil too much), he walked away from a lot of it. That said, he, like many of us, is still stuck in old patterns, which weigh him down, no matter how much his has moved the pieces of his life around. Frankie is pretty much exactly where she aimed to be – and yet, she's lonely and empty and not particularly happy. Even if she doesn't realize it until her time back at Middleton.
Jen: What's their initial reaction when the two exes wake up with wedding bands on their fingers? And how are they going to fix the problem?
Allison: Well…panic! Lol. Ezra was planning to propose to his girlfriend that weekend, and Frankie not only doesn't believe in marriage, she is not a fan of Ezra, much less marrying him. A lot of things had to go wrong in order for them to wind up in bed together, potentially having eloped the night before, so naturally, they are freaked out beyond anything.
Jen: Between the exes, who has more difficulty separating the past from the present?
Allison: Oh definitely Ezra. Ezra is wonderfully sensitive and thoughtful, and if anything, he is too swept up in his head. Frankie puts up walls and doesn't take them down unless they are bulldozed for her. That said, however, I think they have both pretty staunchly retreated to their own corners over their breakup a decade ago, and I'm not sure that either of them looks back with too much fondness. Until they have to.
Jen: What do you hope readers take away from this story?
Allison: You know, I am someone who takes a lot of joy from tripping down memory lane, listening to songs that twinge with nostalgia, transporting myself back to specific moments in time when anything felt possible. So I hope that I do that a bit for readers through these characters. But also, honestly, we've all had a rough go of it for a few years, and if anything in these pages gives readers something to smile about, I'm set. There are far worse things in life than to bring people joy.
Jen: What's the best way for readers to stay connected with your latest happenings?
Allison: I'm on social media, though I am not very active on Facebook. Please come say hi on Instagram or Twitter, though!
Jen: Sneak peek! What's your current work in progress?
Allison: I'm working on the revision of my next book, which will be out in 2023. It's about America's Sweetheart's fall from grace, and what happens – and who happens -- when she finds an anonymous love letter addressed to her in her childhood home.
Jen: Looking ahead…what's on your TBR pile?
Allison: I was really struggling with my new manuscript for a while, so I've been inhaling every romcom I could get my hands on for inspiration. There are so many women at the top of their games right now. I adored Funny You Should Ask by Elissa Sussman, so can't wait to get my hands on a galley of her upcoming book, Once More with Feeling. Liz Fenton and Lisa Steinke have an upcoming book, Forever Hold Your Peace, that I'm ready to devour as well!
Jen: Thank you for stopping by to chat about The Rewind—a heartwarming, second-chance love story. Happy Fall!
Allison: Thank you so much for having me!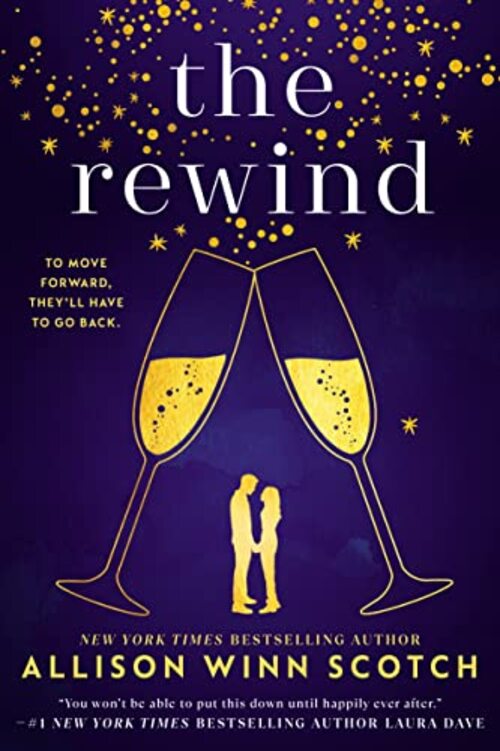 When college sweethearts Frankie and Ezra broke up before graduation, they vowed to never speak to each other again. Ten years later, on the eve of the new millennium, they find themselves back on their snowy, picturesque New England campus together for the first time for the wedding of mutual friends. Frankie's on the rise as a music manager for the hottest bands of the late '90s, and Ezra's ready to propose to his girlfriend after the wedding. Everything is going to plan—they just have to avoid the chasm of emotions brought up when they inevitably come face to face.
But when they wake up in bed next to each other the following morning with Ezra's grandmother's diamond on Frankie's finger, they have zero memory of how they got there—or about any of the events that transpired the night before. Now Frankie and Ezra have to put aside old grievances in order to figure out what happened, what didn't happen...and to ask themselves the most troubling question of all: what if they both got it wrong the first time around?
Women's Fiction Contemporary | Romance Comedy [Berkley, On Sale: November 1, 2022, Paperback / e-Book, ISBN: 9780593546536 / eISBN: 9780593546543]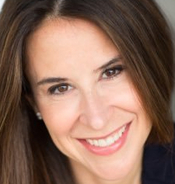 A New York Times bestselling author, Allison Winn Scotch has published Between You and Me, In Twenty Years (a Library Journal Best Books of 2016 selection), The Theory of Opposites, Time of My Life, The Department of Lost and Found, The One That I Want, and The Song Remains the Same. Her novels have been translated into twelve different languages. A freelance writer for many years, Allison has contributed to Brides, Family Circle, Fitness, Glamour, InStyle, Men's Health, Parents, Redbook, Self, Shape, and Women's Health. A cum laude graduate of the University of Pennsylvania, where she studied history and marketing, Winn Scotch now lives in Los Angeles, where she enjoys hiking, reading, running, yoga, and the company of her two dogs. . . when she's not "serving as an Uber service" for her kids. For more about the author, visit www.allisonwinn.com.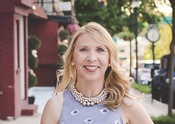 Jennifer Vido is best known for her nationally syndicated Jen's Jewels author interview column. A savvy book blogger she dishes the scoop on the latest happenings in the publishing business. As a national spokesperson for the Arthritis Foundation, she has been featured by Lifetime Television, Redbook, Health Monitor, The New York Times, The Baltimore Sun, Healthguru.com, and Arthritis Today. She is the author of the Piper O'Donnell Mystery series. Currently, she lives in the Baltimore area with her husband and two sons.
No comments posted.