I initially assumed that your new book TO TEMPT A SORCERER was part of your Brides of Prophecy series. When I looked it up on Amazon, it said that it is the first book in the Blood Prophecy series. Is this a spinoff series? If so, how is it connected?
In book 7, RECLAIMING THE MAGIC, the hero and heroine reunite with their long-lost daughter, who ended up with a grumpy high sorcerer who's had appearances in the series since book 3. The daughter's story HAD to be told, but it doesn't fit in the timeline in the main series, so a spinoff was the way to go. There are other interesting characters and places I also wish to explore in this spinoff, so every book will be a fun standalone.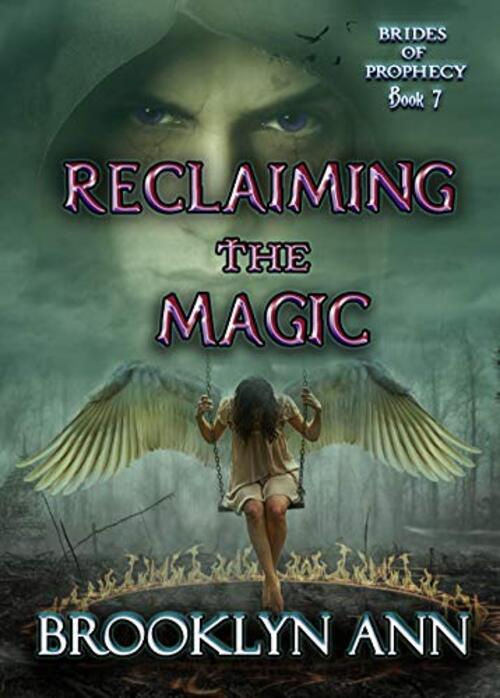 How would you describe these "prophecy" books to readers unfamiliar with them?
Mephistopheles, an evil being who thinks he's a god has been creating his world by stealing parts of other worlds for thousands of years. The magical beings and human mages escaped to another world called Aisthanesthai. The remaining Earth humans with magic were persecuted until they were virtually wiped out.
Then, Mephistopheles created vampires. But they weren't evil enough for him, so he banished them all to Earth. Then, a little over twenty-six years ago, he attacked a kingdom of luminites, who are like a cross between angels and Greek muses and raped the princess.
The daughter who came from that is prophesied to raise an army of vampires, seven vampire Brides, and other magical beings and destroy Mephistopheles. Each book in the series focuses on those vampires, their brides, sexy sorcerers, luminites, other magical beings, and the HEAs they get as the prophecy unfolds. The series bounces between Earth and Aisthanesthai.
How would you describe the dynamic between your hero and heroine in TO TEMPT A SORCERER? Tiana is Rayven's apprentice, but does an uneven power dynamic cause friction?
TO TEMPT A SORCERER is a total grumpy-sunshine dynamic. There is a lot of friction because the mage culture and apprenticeship contract EXPECT the possibility of the apprentice becoming the master's mate. However, Rayven shares our sensibilities in that he thinks the fact that he's a thousand years her senior and her teacher makes for an uneven power dynamic. He chose Tiana to be his apprentice because he figured out that she is half-luminite, the most powerful beings in the world of Aisthanesthai.
Rayven has been pursuing power for centuries. He is not interested in Tiana romantically at all. He doesn't care how beautiful she is. He doesn't like anyone, and he doesn't like her! …Or so he tries telling himself, lol.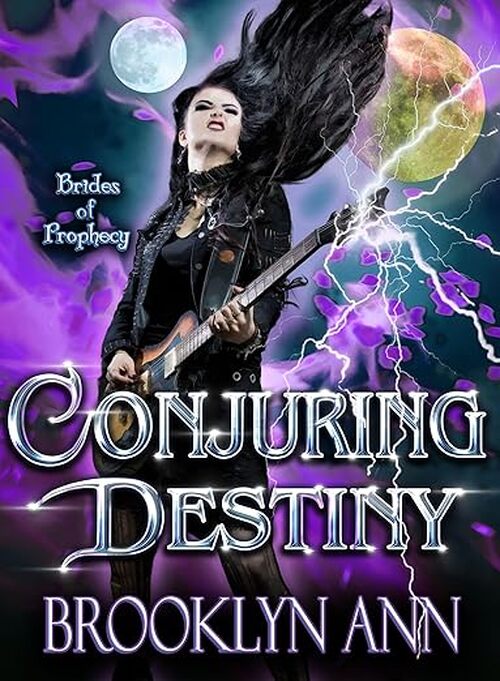 Rayven is described as a "grumpy hero." What inspires you to write about that type of hero?
Grumpy heroes are a BLAST to write. Unlike Alph-holes, they aren't abusive and domineering. They're amusingly snarky and often easy to sympathize with because we all have those moments where we can't stand people.
They also make so many little things in a romance so much more rewarding. Like when their love interest makes them smile and laugh. When they in turn do the sweetest things and try to be all gruff and nonchalant about it. And the big moment when they confess their love and uncover their inner cinnamon roll hero. Also, my usual heroes are cinnamon rolls (Kind men who transform the heroine's life with their sweetness and heal the pain inflicted by those who hurt her), but for the reasons I described above, I like to write a grump here and there. The first Brides of Prophecy book features a grumpy heroine.
How difficult is the process creating a book cover? As a reader, if an author is new-to-me, an appealing cover often determines whether I take a chance on a book. Whether or not I enjoy the novel determines whether I come back for more.
I am blessed in the fact that I was an artist before I was a writer, so the process is much easier for me. Instead of having to pay for a cover artist, or struggle to create what would probably be a bad cover, with the right tools and techniques, I can meld photos or digital designs and have them match my vision. I'm especially proud of the cover for TO TEMPT A SORCERER because it is HARD to finding good stock photos of a sexy mage in black robes. …And actually, there were none. So, just like with the cover of CONJURING DESTINY (Brides of Prophecy, Book 3), I had to build one.
If you could only pick one of your books, other than this one, for a romance reader unfamiliar with your work, which one would you pick? And why?
I think I'd pick CONJURING DESTINY. Even though that book is the only one where I alternate between first and third-person POV, I think it best captures my blend of fantasy, paranormal, heavy metal, and weirdness. I mean, at one point, the heroine drives her Datsun station wagon into battle!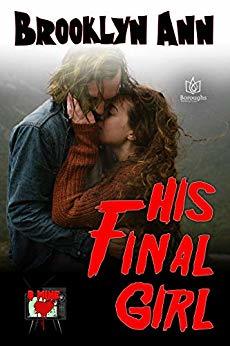 Other authors I've interviewed have told me that the kinds of books they enjoy reading are different from the kind of books they enjoy writing. What do you like to read? Favorite books? Favorite author?
Although I love romance, I also love horror, fantasy, historical, and urban fantasy too.
Some of my favorite authors are Stephen King, JR Ward, Jeff Strand, Tessa Dare, Eva Leigh, and Beverly Jenkins.
Some of my favorite books are IT, 11-22-63, Dolores Claiborne, and Insomnia by Stephen King, The Pillars of the Earth by Ken Follett, My Fake Rake by Eva Leigh, the Mercy Thompson series by Patricia Briggs, and the Lotus Palace Mysteries by Jeannie Lin
What are you currently working on?
I'm currently converting my horror romance, HIS FINAL GIRL into a screenplay, because since I wrote it to read like an 80s B horror movie, why not see if it can be a REAL 80s B horror movie? I'm also working on a coming-of-age horror novel, which will be a huge challenge. And, of course, the next Brides of Prophecy book, which will focus on the leader of a witch coven whose powers are growing thanks to magic returning to Earth, and the very sexy Lord Vampire of New Orleans.
Blood Prophecy #1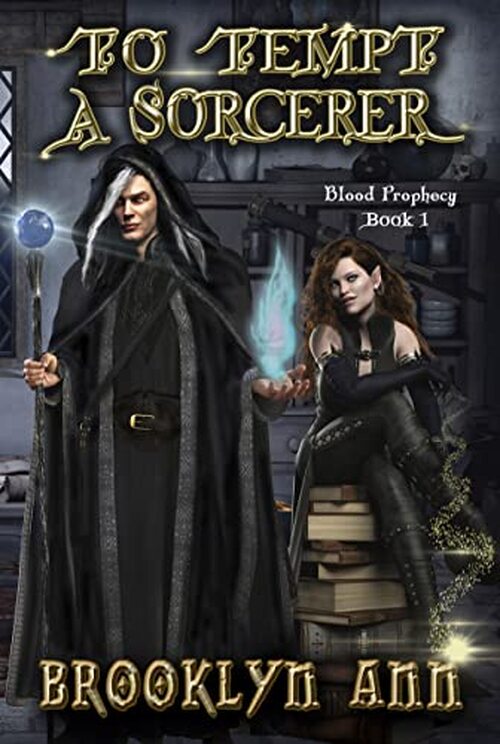 Tiana Dìlleachdan was raised in a mage school. Her pointed ears and the lock of faelin hair she was found with make half of her parentage known, but the other half was kept secret—until she is chosen by high sorcerer, Rayven Niltsiar to be his apprentice. Tiana knows that the grumpy mage only wants her for her lineage, but something about the rare smiles she teases out of him makes her long for him to want more.
Rayven Niltsiar, rival of the King, has been feared for centuries. He'd always refused to take an apprentice—until a beautiful mage with a secret lineage enters his nightmare forest for cooking herbs. With Tiana at his side, he will achieve his constant goal: accumulate more power.
But as the world of Aisthanesthai prepares for war and Tiana's training progresses, Rayven comes to learn that there's more to life than power—just as impending danger and revealed secrets place him at risk of losing her forever.
Subgenres: fantasy romance, new adult romance, urban fantasy
Tropes: grumpy-sunshine romance, college romance, age gap romance, alpha hero, grumpy hero, slow burn, colleagues to lovers, forbidden romance, strong heroine, master and apprentice romance
Romance Fantasy [Broken Angels, On Sale: August 19, 2022, e-Book, ISBN: 9798846206762 / eISBN: 9798846206762]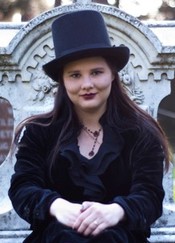 A lover of witty Regencies and dark paranormal romance, Brooklyn Ann combines the two in her new vampire series. The former mechanic turned author lives with her family in Coeur d' Alene, Idaho.
No comments posted.