Your book BOOKED ON A FEELING has two of my favorite romance tropes – "hidden crush" and "friends-to-lovers". Did you use them in this story because they're favorites of yours too? What are some of your other favorite tropes? Least favorite? I don't usually care for "enemies-to-lovers" only because some authors have things get to toxic before things get better.
Yes! I seem to keep coming back to these tropes. I love the pining involved with a hidden crush trope, and the history and closeness between the characters in a friends-to-lovers trope. Reading and writing these tropes definitely make my toes curl. I love writing forced proximity and fake relationship tropes as well. The push and pull of the will-they-won't-they dance is so yummy. I may on occasion steeple my fingers and laugh my evil laugh when writing those tropes. I actually love reading enemies-to-lovers romance, but I can't write it. I feel so bad making my characters be mean to each other. It makes me nervous to even think about it.
Your female protagonist, Lizzie, is described as an "Overachiever". Is she high-strung and anxious? Or more so just the type of person commits totally when she makes up her mind to do something? Would you say that she and Jack complement each other? Or are they more similar than not?
I would say the latter. Lizzie throws herself into whatever she's doing and does it right. She's a perfectionist and hard on herself, but I wouldn't say high-strung. With that said, Lizzy does struggle with anxiety as a mental health issue. She and Jack complement each other. He's steady, calm, and sweet while she's energetic, always moving, and…well, she's sweet, too.
What was your inspiration for this book?
I kind of threw in everything I know and love (and not love) into the book. I was an attorney for 15 years before I became a full-time author. I guess I wanted to explore my own journey through Lizzy in a way. I didn't think it would be as surprising and cathartic as it turned out to be. For example, I had no idea how much I disliked being a litigator until I wrote Lizzy's story. Lol. It's a good thing I pursued my dream instead just like Lizzy does.
How is writing a romcom different from writing any other type of romance?
Hmm…I write both contemporary romance and romcoms, and I have to get into a different mindset to write in the two different sub-genres. I really think it has the most to do with the voice rather than the set up or the situation. The romcom voice has to be lighter and more humorous through the character's observations and choice of words. It's more than throwing in a joke here and there. I feel like romcoms should be written with a smile on the authors' faces, which in turn will bring a smile to their readers' faces.
If you could only pick one of your books to recommend to a romance fan who is completely unfamiliar with your work, which book would you recommend? And why?
Gasp! You're asking me to pick a favorite? Okay, okay. Don't tell any of my other books but BOOKED ON A FEELING is the book I would recommend to a romance fan. It's the book that's truest to who I am. To my voice. When I read Booked on a Feeling, it genuinely sounds like me. It's the book where I really settle into being an author. If that makes any sense. I hope my readers like the real me.
Other authors I've interviewed have told me that the type of thing they enjoy reading is not the same type of thing they enjoy writing. What do you like to read? Favorite books? Authors?
I enjoy reading everything. No, that's not true. I like what I like. Lol. I like romcoms, historical romance, urban fantasy, fantasy romance, fantasy, literary fiction, historical fiction, and the occasional thriller. My favorite book is Jane Eyre. More recent fav reads are The Song of Achilles, The Starless Sea, The Hating Game, Boyfriend Material, House of Earth and Blood…just too many to list. My favorite author is Jane Austen. And current favorites…well, the romance authors I respect the most for their tremendous talent are Kennedy Ryan, Alexis Hall, and Illona Andrews just to name a very few.
What are you currently working on?
It's a secret. Something completely different from what I've ever written. Except for the romance part. There will always be romance in my books.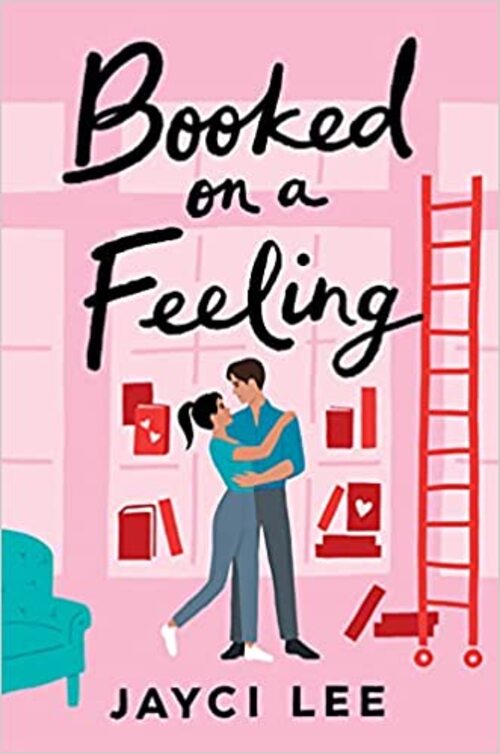 A Novel
If all goes to plan, she will check off that last box in a couple years, make her parents proud, and live a successful, fulfilled life in L.A. What was not in her plans was passing out from a panic attack during a pivotal moment in her career. A few deep breaths and a four hour drive later, Lizzy is in Weldon for three weeks to shed the burnout and figure out what went wrong. And what better place to recharge than the small California town where she spent her childhood summers with her best friend, Jack Park.
Jack Park didn't expect to see Lizzy back in Weldon, but now he's got three weeks to spend with the girl of his dreams. Except she doesn't know of his decades-long crush on her--and he intends to keep it that way. She's a high-powered attorney who lives in L.A. and he's a bookkeeper at his family's brewery who never left his hometown. He can't risk their friendship on a long shot. Can he? When Lizzy decides that the local bookstore needs a little revamp, of course, Jack is going to help her bring it back to life. But the more time they spend together, the harder it becomes to ignore there might be more than just friendship among the dusty shelves and books...
Sometimes the path to the rest of your life has been in front of you all along.
Romance Multicultural [St. Martin's Griffin, On Sale: July 26, 2022, Trade Paperback / e-Book, ISBN: 9781250621146 / eISBN: 9781250621153]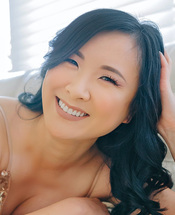 Jayci Lee writes poignant, sexy, and laugh-out-loud romance every free second she can scavenge. She lives in sunny California with her tall-dark-and-handsome husband, two amazing boys with boundless energy, and a fluffy rescue whose cuteness is a major distraction. At times, she cannot accommodate real life because her brain is full of drool worthy heroes and badass heroines clamoring to come to life.
Because of all the books demanding to be written, Jayci writes full-time now, and is semi-retired from her fifteen-year career as a defense litigator. She loves food, wine, and travelling, and incidentally so do her characters. Books have always helped her grow, dream, and heal, and she hopes her books will do the same for you.
No comments posted.