Instead of trying to find your perfect match in a dating app, we bring you the "Author-Reader Match" where we introduce you to authors you may fall in love with. It's our great pleasure to present Gabby Allan!
Writes:
One of my favorite things in life is that I get to have an absolute blast bringing readers the blend of RomCozies – traditional murder mysteries with a rom com twist that's sure to make you laugh and sigh in delight, all while trying to figure out whodunnit. Hopefully not before me since that would ruin the fun or our race to the finish!
About:
Just to give you a little taste––island life, chaos, golf carts galore, and tricky murderers fill my head as I do my best to bring laughter, escape, and a story that makes you forget to make dinner and/or go to bed on time. I used to enjoy long walks on the beach, but since I'm now living in the middle of Pennsylvania they're no longer as accessible as when I lived in California. Now my life is mostly filled with recapturing those long-gone times on the page and praying my curly hair won't completely go rogue as I navigate humidity and snow, sometimes less than a week apart.
What I'm looking for in my ideal reader match:
My dream match reader for my latest book, SOMETHING FISHY THIS WAY COMES, would:
Adore a cast of soon-to-be book friends that will make you smile and snicker
Be ready for shenanigans aplenty
Happily be led on a merry chase both in love and murder
Dive right into the world and come along for the ride
Get roped in by the infamous Goldy
What to expect if we're compatible:
If we're compatible then I'm pretty sure you'll want to go back and read the first book with Whit and Whiskers, MUCH ADO ABOUT NAUTICALING, and get in on the inside jokes and characters from the beginning. You'll probably want to have your own golf cart and maybe book a day on Catalina Island. I've been told before that you might also snort tea out of your nose while reading, but let's avoid that if possible. Put down the drink first because I'm not going to be able to apologize to each of you or help you clean yourself up afterwards. Come on aboard and enjoy!
A Whit and Whiskers Mystery # 2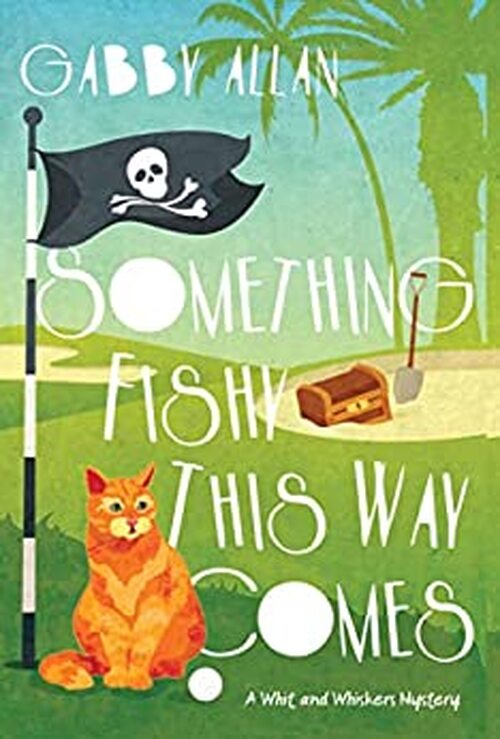 Since returning home from mainland California and finding her groove with the family tourism business, Whitney Dagner's daily routine has become a wonderfully chaotic adventure. She and her nimble kitty, Whiskers, often find themselves at the center of the action on Catalina, from staged treasure hunts to gossipy birdwatchers. But before Whit can get too comfortable in the place where she grew up, a gift shop order leads to a stunning discovery—someone's dead body . . .
One of Whit's best boat tour client's, Leo Franklin was young and newly engaged when he unceremoniously took his own life. Only it doesn't seem like that's what really happened—not after the suspicious activity displayed by his family's old rivals at the scene of his death. As a bitter, generations-long feud between Leo's kin and the local Ahern clan comes to a head, Whit and her police diver not-so-ex-boyfriend must lead a dangerous investigation into years of scandal and bad blood to figure out who's innocent . . . and who's covering a killer's tracks.
Mystery Amateur Sleuth | Mystery Cozy [Kensington, On Sale: July 26, 2022, Trade Size / e-Book, ISBN: 9781496731074 / eISBN: 9781496731098]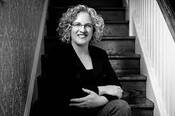 After writing plays for her friends to act out as a kid, bad poetry in high school, and her high school Alma Mater song, Gabby Allan finally found her true passion—cozy mysteries. Being able to share her world with readers, one laugh at a time, and touch people's hearts with her down-to-earth characters makes for the best job ever. This California girl now lives with her husband, daughter, and two insane dogs in Central Pennsylvania where she is hard at work on her next novel.
No comments posted.