"French" is often synonymous with romance, passion, drama and intrigue—concepts borne out well in this month's selections! In honor of Bastille Day, we present stories that look at four very unique situations and personalities.
Moving chronologically, we begin with JOAN: A NOVEL OF JOAN OF ARC. Author Katherine J. Chen produced a revisionist look at this classic French heroine. Chen's Joan is a larger-than-average girl, strong and strong-willed enough to defy her tyrannical father. And rather than a soul guided by her voices, Chen's Joan is a secular figure who depends on her strength and fighting ability, not her faith, to protect and guide her. This recreated Joan is set into the meticulously researched details known about her life, beginning with her teen years through her travels to the court, her support of the Dauphin, and her life as a warrior, ending before the events that lead to her death. Was she merely an accomplished warrior? Or a leader instructed by God to save the French nation? Chen's unique perspective may have you questioning all you thought you knew about the mythic Joan.
We jump ahead several centuries to the court of Louis XIV with THE MENAGERIE: PASSION, POISON AND POWER AT THE COURT OF THE SUN KING by Judy Willmore. Several recent films and TV series have explored Louis's world, and this novel concentrates on one of the most controversial figures in it, Francoise-Athénais de Rochechouart de Mortemart, who becomes the figurehead of the infamous poison scandal. One of Louis's most seductive—and possessive—mistresses, desperate to hold on to her royal lover and vanquish her numerous rivals, Athénaïs purportedly turned to black magic to prevail. When whispers of satanic rites reached Louis's ear, he charged Lieutenant General of Police Gabriel-Nicolas de la Reynie to discover the truth. With deaths mounting, La Reynie's task became ever more urgent, with even Athénaïs herself turned into a target. Told from multiple points of view of both investigator and suspects, Willmore's gritty tale not only creates sympathy for the narcissistic and deceitful Athénais, she also makes more understandable the forces that trapped the members of the court into this hothouse of passion, competition, and betrayal.
Versailles is also the setting for Eva Stachniak's THE SCHOOL OF MIRRORS. Louis XV's favorite, Madame de Pompadour, chose a pragmatic way to retain her hold over her royal lover—by finding and training up young girls to please him in what became known as "the school of mirrors." Beautiful, impoverished girls were brought from all over France to live at Deer Park, a discrete villa in the town adjoining the palace. The most accomplished of them are smuggled into the palace to meet a "Polish count," who becomes their lover. Into this life of luxury comes the beautiful Veronique, who soon falls in love with the man she believes loves her as well. But when she discovers his identity, she is sent away to bear her child alone, then married off to a Breton merchant. The story continues with her daughter, Marie-Louise, who is fostered to another family, knowing nothing of her real father and mother. Eventually taking up midwifery, the career of the woman who rescues her from her foster family, Marie-Louise eventually finds herself drawn back to Versailles during the reign of Louis XVI and becomes embroiled in the dramatic events leading to the Revolution. Stachniak's story, full of fascinating detail, provides a unique perspective on the last days of the Bourbons and the rise of the Revolution from the points of view of palace, the poor, and the little-understood middle-class of Paris.
Our final selection paints a vivid picture of a much later Parisian struggle. THE LOST GIRL OF PARIS by Diny Casteloe features a family caught up in the destruction and displacement after the German siege of Paris in 1871. Having lived at their country home in St. Etienne to escape the siege, at its end, the St. Clair family return to Paris for the father to check on his business. But when the chaos of the fall of the government and the rise of the Commune turns Paris back into a battleground, the family flees again, except for Father Emile, who remains with eleven-year-old Helen, who was too ill to travel. In the confusion of the embattled city, Helen is separated from her father and becomes first a hostage of the Revolutionaries, then an inmate at an orphanage, while her politically divided older brothers fight on both sides of the barricades. As Helen struggles to escape and get home, her family desperately searches for her. An illuminating portrait of a little-known conflict, Casteloe's sharply-drawn characters transport us into the midst of a city embroiled in civil war and its residents' battles to survive.
Ready to escape the present into the drama of the French past? Choose your favorite era and settle in with one of these great reads!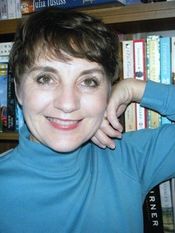 Real, intense, passionate historical romance
Award-winning romance author Julia Justiss, who has written more than thirty historical novels and novellas set in the English Regency and the American West, just completed her first contemporary series set in the fictional Hill Country town of Whiskey River, Texas.
A voracious reader who began jotting down plot ideas for Nancy Drew novels in her third grade spiral, Julia has published poetry and worked as a business journalist.
She and her husband live in East Texas, where she continues to craft the stories she loves. Check her website for details about her books, chat with her on social media, and follow her on Bookbub and Amazon to receive notices about her latest releases.
No comments posted.