Rural Minnesota
Eight years ago
I creep across the parking lot of the aging gas station, eyes adjusting quickly to the darkness. We go out only when it's dark because it's easier to hide. I don't mind anymore. I'd rather hide now, rather tuck away the parts of myself I have left.
I'm almost to the door, beckoned by the glow of fluorescent light, the promise of air- conditioning. But a low whistle makes me turn back—he's watching, always watching. I shiver as I push the door open, stepping into soft music and crisp air, like entering another world.
"Evening," the attendant calls from behind the red counter.
The greeting jolts me, and I turn quickly down an aisle, remembering my warning: Don't take too long. I rub my tender wrist—proof of my last mistake—then absently pull down the sleeve of my ratty flannel.
I cross to the back corner, then walk the perimeter, staring intently into each cooler as if deciding which soft drink to purchase. In my peripheral vision, though, I'm scanning, checking, as I've been taught.
Suddenly the bathroom door creaks open behind me. A giggling toddler bounds out, followed by a frazzled-looking brunette, who lunges for his hand—but not before the little one knocks into a display of chips, sending blue bags of Doritos cascading to the floor. The mom clings to the child
with one hand while reaching for the scattered bags with the other. A pang of something foreign tugs at my chest, and I hear myself say, "I got it." I'm crouching to pick up the bags before I can stop myself.
"Thank you." She smiles in relief. "Someone is up way past his bedtime."
I smile faintly as I watch her carry him out the door. The feeling within me lingers, a far-off hope I can't name. I glance out the window, where Mitch waits in the car with his best friend—I shudder again, then sigh as I walk to the checkout counter.
The old man working tonight scratches his salt-and-pepper beard. I clear my throat. "Can I get a pack of Marlboro Lights?" I ask softly.
His face twists into a "gotcha" grin. Poor guy. If he only knew. "Let's see some ID," he says gruffly.
I make a show of patting my pockets as my eyes dart behind him for cameras. Finally, I say, "I'm sorry, I must have left it in the car." He smirks at me, but then his brow furrows. I look down and see my sleeve has pushed up, revealing the large purple-black bruise on my wrist.
He glances outside, then back at me. "You okay?"
I freeze, unprepared, then quickly tug at my sleeve. "I just need to go get my ID." He nods sadly. "Sure, kid."
Back out into the sticky heat, trapping me, not letting me go. At the car, Mitch is leaning against the trunk, passing a cigarette to his friend. "Well?" he says.
I open my mouth, and my tongue is thick. Mitch steps toward me, his hand clasping around my wrist, and the words come out: "No camera," I say. "He's alone."
"Good girl."
They grab their guns and walk back the way I came. I'm sick to my stomach as I scramble into the car.
Then I stare into the night as if looking for hope, or forgiveness. Only darkness stares back. I start the car and wait for them to return, wait for the light to come.
Text copyright © 2022 by Elissa Grossell Dickey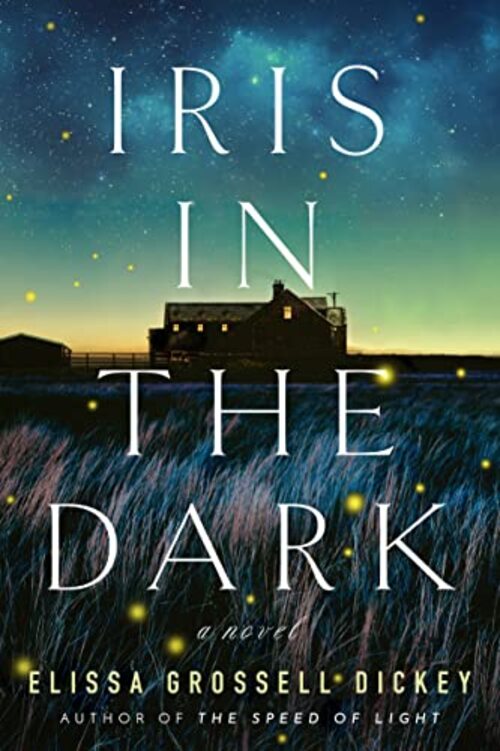 A Novel
A single mother faces her worst fear—the past—in a provocative novel of suspense by the author of The Speed of Light.
Iris Jenkins knows that bad things happen. She's tried to escape these things for years. So when Iris is entrusted to house-sit at a lodge on the South Dakota prairie, she thinks she's prepared for anything.
But one surprise is Sawyer Jones, the property's neighbor and caretaker. He's a caring, reassuring presence who's making her feel safe and alive again. Then late one night, Iris hears a chilling cry for help coming from a walkie-talkie buried in a box of toys. As the calls get more desperate, personal, and menacing, Iris realizes the person on the other end isn't reaching out for help. They're reaching out to terrorize her.
Now the only way for Iris to move forward in life is to confront the past she's been running from…a threat that has now followed her into the dark.
Mystery Amateur Sleuth | Thriller Domestic [Lake Union Publishing, On Sale: June 7, 2022, Paperback / e-Book, ISBN: 9781542037822 / ]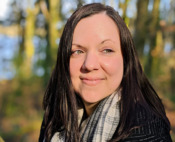 Elissa Grossell Dickey is a former journalist who now works in higher education communications. Though she grew up in Northern Minnesota, Elissa now lives in South Dakota with her husband and children. She shares her journey of living with multiple sclerosis as a columnist for the National MS Society.
No comments posted.