Instead of trying to find your perfect match in a dating app, we bring you the "Author-Reader Match" where we introduce you to authors you may fall in love with. It's our great pleasure to present Tracy Gardner!
Writes:
Hi there! I write mystery novels laced with romance. Whether set in a small town or the big city, my books have a domestic vibe and plenty of focus on interpersonal relationships. In PERIL AT PENNINGTON MANOR, the characters all know each other directly or via a few degrees of separation. Much of the story takes place in a modern-day castle, with noble and kind Duke Nicholas Pennington distraught at the escalating danger in his summer home while Avery's team investigates the antiquities on site. PERIL is book two in the series that began with RUBY RED HERRING, nominated for the 2022 Mary Higgins Clark Edgar Award and named a best book in New York Public Library's Best 100 of 2021.
About:
I am a slightly awkward introvert, a fiercely loyal friend, and a terrible procrastinator. I have a passion for making up stories and then zooming out in search of the big picture. Every book I write has come about because of the main character popping into my head, fully formed and demanding I delve into their world. When I'm not writing, I'm working as a registered nurse, and when I'm doing neither of those, I'm playing with my family and our 7 dogs and cats, daydreaming about all the places I'd love to travel, and typically eating ice cream while doing so. I never sleep. I am from metro Detroit, and though I now live in a small community in the middle of the mitten that is Michigan, Detroit holds a special place in my heart.
What I'm looking for in my ideal reader match:
Intrigued by the idea of a royal family and retinue with a killer in the midst
Has a weakness for hidden agendas, cunning thieves, and secret compartments and passageways
Enjoys eccentric aunts with a flair for drama
Loves a smart, energetic main character with issues who doesn't know when to quit
Swoons over a gruff-on-the-outside / sensitive-on-the-inside law enforcement love interest
What to expect if we're compatible:
More compelling mystery romance books—a 3 book Hallmark series and the prequel to PERIL
Angsty suspense guaranteed to keep you up late reading
Quirky, lovable peripheral characters you'll want to know better
Plucky, driven heroines with baggage
Irresistible romantic partners who aren't afraid to let a woman lead
An Avery Ayers Antique Mystery #2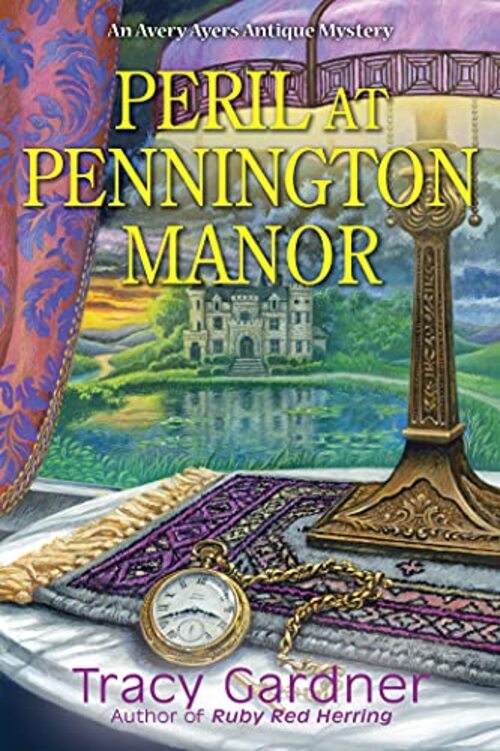 Perfect for fans of Jane K. Cleland and Ellery Adams, the second volume in Tracy Gardner's antiques-themed mystery series finds appraiser Avery Ayers sleuthing a murder in a castle.

Thanks to Aunt Midge's unlikely friendship with Nicholas Pennington, the Duke of Valle Charme, Avery Ayers and her associates at Antiques and Artifacts Appraised head off to their most glamorous assignment yet—cataloguing and appraising the contents of a castle-like mansion on the Hudson River. But regal splendor becomes a backdrop to mayhem when the precious Viktor Petrova timepiece disappears—and housekeeper Suzanne Vick plummets from a parapet to her death.
Avery, her dad William, and colleagues Micah Abbott and Sir Robert Lane soon learn that Suzanne's predecessor also met with an untimely end. Further, the housekeeper's suspicious demise coincides with Avery's discovery that many of the Duke's most priceless heirlooms have been replaced by fakes.
Detective Art Smith lends his expertise, but the suspect list encompasses the Duke's entire retinue—including his family. Could the killer be someone intimately familiar with the Pennington estate, such as caretaker couple Ira and Lynn Hoffman, the Penningtons' chauffeur Roderick, or even one of the heirs to the Pennington fortune?
Then the duke himself is injured in an inexplicable riding accident, and the clock swiftly ticks toward a reckoning with a cold-blooded killer. A criminal mastermind is making a desperate bid for ill-gotten riches…can Avery bring the culprit to justice before her time is up?
Mystery Amateur Sleuth | Mystery Cozy [Crooked Lane Books, On Sale: June 7, 2022, Hardcover / e-Book, ISBN: 9781643859064 / eISBN: 9781643859071]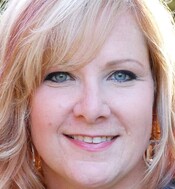 Tracy Gardner is a Detroit native who writes mystery and romance novels. A daughter of two teachers, she has been writing since she could hold a pen. Tracy grew up on Nancy Drew mysteries and rock and roll. When not writing, Tracy works as a visiting nurse in a rural community, where she lives with her husband, two fun-loving teens, and a menagerie of spoiled rescue dogs and cats. She is a strong believer in the power of baked goods, live music, and girlfriend therapy as staples to a happy life.
1 comment posted.