1--What is the title of your latest release?
OUT OF THE ASHES. It's the third book in the Ashes & Dust trilogy.
2--What is it about?
It's the culmination of the story that started in book 1, when someone was threatening to expose the existence of Toronto's paranormal community. Evan, a vampire PI who deals with chronic depression, and Colin, a creature known as a phoenix who can control fire and magical energy, thought they found out who was behind everything in book 2, but this one throws a few curveballs their way. They've got to work with former enemies to truly solve the mystery – but first, they have to deal with the repercussion of Colin's decision at the end of book 2 to dissolve their forced bond against Evan's wishes. There are lots of up and downs in this one, but a very firm happily ever after!
3--What do you love about the setting of your book?
Toronto is such a great mix of diverse settings. You've got the old-fashioned, touristy promenade of the Distillery District, industrial areas that make for great locations for out-of-sight paranormal shenanigans, and lakefront beaches for quiet moments. In this book, the heroes also spend some time in northern Ontario, and it was fun to delve into the part of Canada that tourists don't often see. Ontario is really, really big.
4--How did Evan surprise you?
When I first introduced Evan in Not Dead Yet (book 1 of the Not Dead Yet series), I didn't expect "Vamp Junior" to be such a big part of the story. But he quickly developed into a very real person who tugged at my (and readers') heartstrings. I was so happy to write the last chapter of this book to see how far he'd come from his first appearance. His character arc is one of the most satisfying I've ever written.
5--Why will readers love Colin?
Colin is the type of hero I love to write: a guy who means well but makes terrible decisions sometimes. I think that's very relatable. We've all been there! I hope that even when readers are mad at what he does, they can still see that, despite his flaws, he's a good man just trying to find his way in a world that's radically different from the one he remembers from 1990. In this book in particular, Colin's got some making up to do (eventually) and I love how he stands up for Evan when Evan needs him.
6--What was one of your biggest challenges while writing this book (spoiler-free, of course!)?
Oh, definitely making sure I gave these characters a worthwhile send off. The final book of a series is always a challenge—you want to do the overarching story justice and tie up the romantic elements in a very satisfying way. I hope I've achieved that for the readers!
7--Do you look forward to or do you dread the revision process?
Generally, I look forward to it. I've worked with my Carina Press editor, Deb Nemeth, on 11 books now and trust her implicitly. I know she'll find any weak points in the story and help me shore them up. But there's always that stomach-sinking moment when you get the development edits letter and wonder if you should be writing at all!
8--What's your favorite snack to have on hand while writing?
Potato chips of some sort. I'm not very picky on what kind. And coffee or Diet Pepsi. Gotta keep the caffeine flowing!
9--Where would you go for an ideal writer's retreat?
If I were going by myself, Prince Edward Island. I'd take my trailer and park it by the ocean somewhere, so I could look out at the waves while I do my deep thinking on characters, plot, and so on. If I were going with a group of author friends, I'd love to take over a castle somewhere in Europe.
10--What's the best piece of writing advice you've received?
"Never let the truth get in the way of telling a good story." This came from Kelley Armstrong, at a workshop she gave a few years back to my local writer's group, Ottawa Romance Writers. In context, she was talking about a detective character of hers, who she needed to be alone at a particular point while working on a case for plot stuff to happen. She said that in real life, the detective wouldn't have been working alone, but that interfered with the story. I took that to heart when I was writing Not Dead Yet. Would a Toronto detective be allowed to only work nights? Probably not in real life, but I needed that to be a thing, so I decided it was.
11--Who is the fictional character you want to hang out with the most? (anyone in literature!)
Tough question! Let's go with Diana Tregarde (from Mercedes Lackey's Diana Tregarde series). That was the first series I ever read that introduced me to the idea of magical things happening in the "real" world. Also, she's a romance author, so we'd have that in common!
12--What's one of your earliest book memories?
In grade 5, I got a book from a Scholastic book fair called "Mail Order Wings". It was about a girl who ordered wings from a comic book ad, and they really worked! But with consequences. It's a story that's stuck with me for almost 40 years.
13--If you had to write in a different genre, what would it be and why?
Science fiction and/or fantasy. I love creating new worlds and magic (or technology) and letting my imagination run wild. But anything I write will definitely have a romantic element to it, because I love writing love so much.
14--What song will automatically put you in a good mood?
*Brain suddenly goes completely blank of every song I've ever listened to* I think I'd have to go with "Walking on Sunshine" by Katrina and the Waves. Whenever I hear it, it immediately makes me think of happy summer days.
15--What is your favorite way to practice self-care?
On a sunny summer day, I'll go for a drive in my Camaro with the windows and sunroof open. If the weather is grey, or it's snowy, I'll probably curl up in my reading chair with a good book and escape for a little bit.
16--What can you eat and never get sick of?
Potato chips. I might be slightly addicted.
17--Will you share a favorite, recent-ish book you recommend?
I recently read the Formicary duology by S.E. Harmon. The first book absolutely sucked me in with an amnesia plot and the mystery of who the narrator truly was. It reminded me of the movie The Long Kiss Goodnight, with Gena Davis (except gay), and it's filled with S.E. Harmon's trademark snark. The first book's title is Chrysalis.
18--Do you have any hobbies?
I'm a big video gamer—I love playing roleplaying games like Mass Effect, Dragon Age, and Horizon Zero Dawn. I've also been known to crochet every once in a while! Over the course of the pandemic, since I'm working my day job from home, I've taken up collecting indoor plants and I've only killed one! This is a big accomplishment.
19--Are you an early bird or a night owl?
I am a permanently exhausted pigeon.
20--What can readers expect from you next?
I'm working on a couple of projects I'm not ready to announce yet, but readers can follow me on social media or sign up for my newsletter to get the latest news!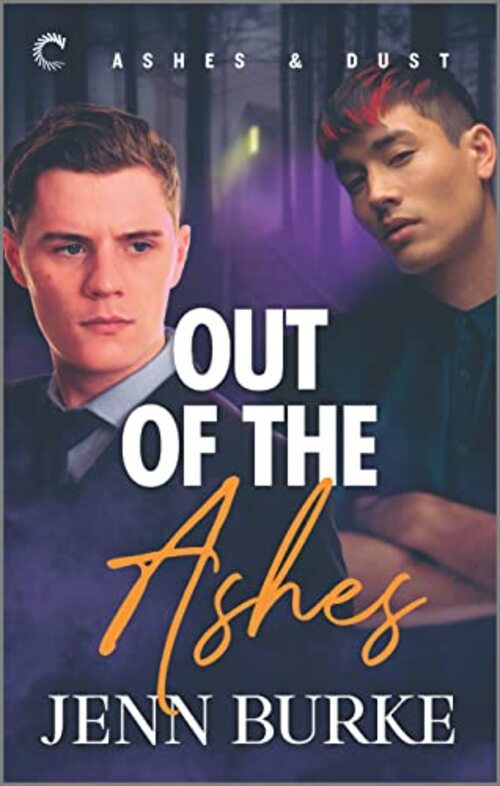 Vampire PI Evan Fournier has dealt with his fair share of danger and heartache, but nothing prepares him for the pain of a broken bond with his mate—especially when his mate is the one who severed it. Bond or no, he still loves Colin—fiercely. Trust, however, is harder to come by. And when a demon starts terrorizing paranormals in Toronto, trust in one another is exactly what they'll need.
Former firefighter turned crime-fighting phoenix Colin Zhang knows who Evan was—is—to him, but he doesn't know if he can give him what he wants. He just needs a little time to figure things out. Unfortunately, bringing down a demon bent on mass murder leaves little time for anything else.
The only way they'll destroy the demon is by teaming up with an unlikely partner to infiltrate a gang of terrorists. But the only way they'll save themselves is by finding a path back into each other's arms—and hearts—once again.
Romance Paranormal | LGBTQ [Carina Press, On Sale: May 10, 2022, Mass Market Paperback / e-Book, / eISBN: 9780369701855]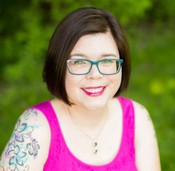 Jenn Burke has always been drawn to weird and wonderful stories, particularly those juxtaposed with our normal, boring world. Her love of the written word prompted her to get a Bachelor of Arts in English Literature from the University of Ottawa, and she's spent the years since working in corporate and web communications—and dreaming up weird and wonderful stories of her own. A self-confessed geek, Jenn loves spending time in the worlds of video games, surfing her favorite websites, reading all the romance novels she can get her hands on, and accumulating an impressive collection of nerdy t-shirts. She currently lives outside of Ottawa, Ontario, with her husband, two kids, and her writing helper, Alenko the husky.
No comments posted.