1--What is the title of your latest release?
2--What's the "elevator pitch" for your new book?
A woman on the run from a killer. A US Marshal determined to protect her. Will these former lovers lose their hearts in the process?
3--How did you decide where your book was going to take place?
I set the Heartland Heroes books in rural Kentucky because it's such a beautiful area, full of small towns and good people. And someplace the wilderness is always just a stone's throw away.
4--Would you hang out with your heroine in real life?
Absolutely! I write women-next-door heroines, because I want readers to easily walk in their shoes and experience the adventure right along with her. My heroines are always smart and resourceful, which I also adore. And there's nothing they won't do to protect the people they love. I would be any of their best friends in a minute.
5--What are three words that describe your hero?
Honorable, courageous, capable
6--What's something you learned while writing this book?
My heroine is a budding chef with dreams of opening her own restaurant. More specifically, she wants to honor her family. Her mother is from Hawaii, and her father is from Japan. So, I had the delightfully delicious job of learning a little about both cuisines and researching restaurants who marry those dishes. (When I say I LOVE my job…)
7--Do you edit as you draft or wait until you are totally done?
I edit each chapter as I finish it. When the manuscript is complete, I take another careful pass from start to finish. And then it's ready to go!
8--What's your favorite foodie indulgence?
I will eat my weight in spinach puffs
9--Describe your writing space/office!
I have an office in my home with a nice big window, lots of bookcases and a giant whiteboard covered in deadlines LOL
10--Who is an author you admire?
Janie Crouch. I write Intrigues with her, but she's also made a big mark for herself in the romantic suspense genre, and I am in awe of her efforts and results. More than that, she's one of my favorite humans. So, yeah, definitely Janie Crouch.
11--Is there a book that changed your life?
Yes. Twilight changed my life, because I learned from the author that stay-at-home moms (which I was at the time), or anyone else with a story can write it down and change someone else's world. I've been trying ever since.
12--Tell us about when you got "the call." (when you found out your book was going to be published)
TO CATCH A KILLER is my twenty-first title with Harlequin Intrigue and my fifty-fourth overall. It never stops feeling like Christmas, and I'll never forget chatting with my acquiring editor for the first time. It was SURREAL! She spoke so quickly. I felt like I was on an episode of Gilmore Girls, and I was instantly in love. I decided right then I would just work with her forever. She's never getting rid of me.
13--What's your favorite genre to read?
I'm pretty deep into romantic comedies right now. Laughter AND a happily ever after? Sign me up!
14--What's your favorite movie?
27 Dresses, Sweet Home Alabama, Killers… and I recently LOVED The Lost City with Sandra Bullock!
15--What is your favorite season?
Fall
16--How do you like to celebrate your birthday?
My daughter and I sneak off for lunch, mani-pedis, some shopping and a blowout. LOL Low key relaxing. And a long, lazy trip through a bookstore.
17--What's a recent tv show/movie/book/podcast you highly recommend?
I'm watching Shining Vale with Courtney Cox and it is WEIRD and I love it. Also, I devoured Bridgerton. And Emily in Paris.
18--What's your favorite type of cuisine?
Mexican
19--What do you do when you have free time?
What is free time?
20--What can readers expect from you next?
I'm thrilled to say I've signed a contract for a new series with Harlequin! I'm hard at work on those stories now.
Heartland Heroes # 6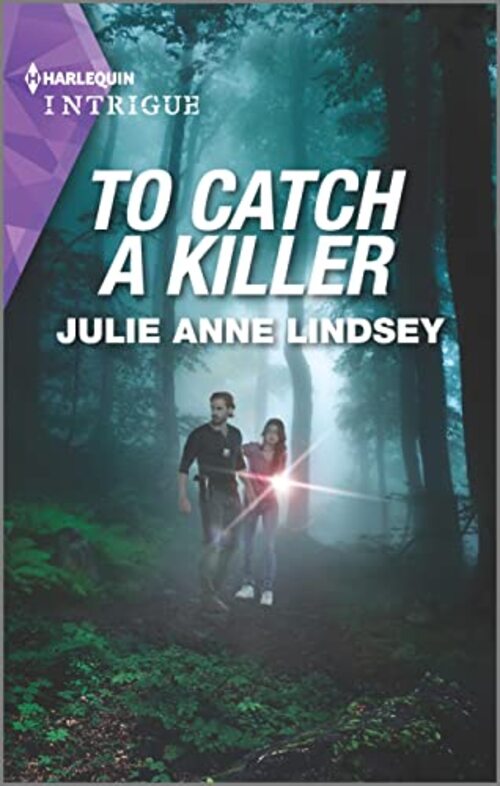 Apprehending a violent fugitive is US marshal Nash Winchester's top priority when Great Falls chef Lana Iona becomes the next target. Lana is the sole eyewitness to a murder, forcing Nash to face down unimaginable threats to keep one step ahead of his cunning adversary. Forced to stay constantly on the move, can the Kentucky lawman stop a killer from permanently silencing the woman he's never forgotten?
Thriller Police Procedural | Romance | Suspense [Harlequin Intrigue, On Sale: April 26, 2022, Mass Market Paperback / e-Book, ISBN: 9781335489586 / eISBN: 9780369709783]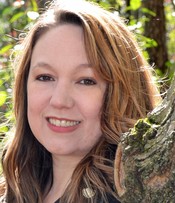 Julie Anne Lindsey is an award-winning and bestselling author of mystery and romantic suspense. She's published more than thirty novels since her debut in 2013 and currently writes series as herself, as well as under multiple pen names, for Harlequin, Kensington, Sourcebooks and Crooked Lane Books. She is represented by Jill Marsal at the Marsal Lyon Literary Agency and is the 2019 Winner of the Daphne Du Maurier Award for Mystery & Suspense, the Stiletto Award for Romantic Suspense and the National Excellence in Romance Fiction Award (NERFA) for her romantic suspense. When she's not writing the stories that keep her up at night, Julie stays busy in Ohio with her husband and three amazing kids. Today she hopes to make someone smile. One day she plans to change the world.
No comments posted.