Rashida Howard maneuvered to the bar to order a drink. Then, wine in hand, she scanned the room for a seat. It might've been easier finding a spot on a Titanic lifeboat.
People were shoulder-to-shoulder and breast-to-chest deep. Every person in downtown Atlanta must've had the same idea—hang out here until the sun went down then make a dash for their cars and homes.
She spied an empty stool and pushed her way toward it. She could almost touch it, but a suit slid onto it ahead of her. In no mood to be nice, she had an urge to grab him by the collar and dump him on the floor.
Breathe, Rashida baby, breathe. Her grandmother's voice rang in her head. That voice of reason was the only thing that stood between her and an assault charge. Rashida's usual calm demeanor had been submerged under the recent changes in her grandmother's life.
Her day had been one disappointment after another, culminating with her last stop at Quinn Enterprises. She'd phoned Marcus Quinn all week. He hadn't the decency to return any of her calls, so she'd decided to forgo courtesy and just show up at his office unannounced. No way could he avoid her then.
The plan was simple. Confront him about his shortsighted plans for the Millhouse area. Get
him to admit he'd been wrong and that he'd withdraw his rezoning application. She'd walk out as he groveled his apology—a smile on her face and his balls in her hands. She'd worn her celebratory heels just for the occasion.
Except when she got there, the office was closed. She'd gone within the hours of operation that were posted on the company's website, but things like "courtesy" and "reliability" didn't apply to Marcus Quinn. Men like that wouldn't recognize business etiquette if it was shoved down their throats.
So she would drown her frustration in a large glass of wine then call another Uber and head home.
The bar reminded her of a New Orleans-styled shotgun property—narrow but deep. The brick-walled booths seated two. And every one of those was occupied.
What did a girl need to do to catch a break? Could she not even get a drink without striking out?
She scanned the booths again, looking for someone who might be settling a tab. No such luck. Of course not, because nothing about today could be easy. But a guy sat drinking alone with his face buried in his phone and his fingers flying across his keypad. He had short dark brown hair and sported what looked like two days' growth of beard a shade lighter. He looked harmless. Okay, so Ted Bundy had also looked harmless, but at this point she didn't care. She didn't want company or conversation. She just needed to rest her feet.
copyright© 2021 by Constance Gillam, Entangled Publishing. Shared with permission from the publisher.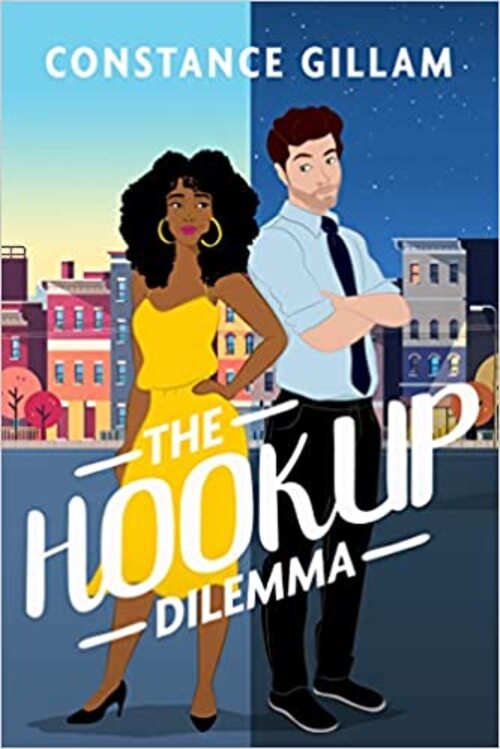 What happens when a random hookup turns into the ultimate dilemma?
Rashida Howard has never been a one-night-stand kind of woman, but she has good reason for making an exception with Elliott after meeting him in a bar. Cliché? Yes. Utterly amazing? Absolutely. Regrets? None.
Elliott Quinn is a workaholic. The one night he decides to break his routine, he has an encounter with the woman of his dreams. But no matter how amazing they are together, work will always come first.
Both of their lives get turned upside down when they find themselves on opposite sides of an ongoing fight between Elliott's company and Rashida's community. Though their chemistry is undeniable, neither of them will risk their integrity…or their heart.
And just when they think they might have found a solution that benefits both sides, they uncover a secret that will change everything.
Multicultural Romance [Entangled: Amara, On Sale: November 16, 2021, Trade Size / e-Book, ISBN: 9781682815724 / eISBN: 9781682815946]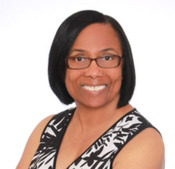 Constance Gillam grew up in the Midwest among ice and snow. She now lives in the sunny South and loves it. As a child, she was a precocious reader and would sneak into the adult fiction section of the library. At age eleven she read Gone with the Wind and never looked back.
Romance is her love, and she fills her books with mystery and suspense, conflict and emotion.
No comments posted.