Danielle Jackson: Welcome to Fresh Fiction, Jenny! We are excited to chat with you about your new book, DUKE, ACTUALLY! First things first, we love the title and how it reminds us of Love Actually. Do you have a favorite holiday movie that gets you in the holiday spirit?
Jenny Holiday: This is going to sound silly, but my all-time favourite holiday movie is Christmas Eve on Sesame Street. I've been watching it annually since I was a kid and we had it on DVD. Now I subject my own family to it. Though I shouldn't say "subject," as it's truly wonderful, and it has some of the best Christmas songs of all time.
Is there anything more delicious than a bad-boy royal? What did you love about writing Maximillian von Hansburg, future Duke of Aquilla?
Max as a person is so easygoing and warm, and he was also like that to write. He just sort of emerged as himself, which doesn't happen that often!
Dani has recently ended her marriage and has sworn off men for a while, which of course is perfect timing when the infuriatingly charming Max shows up in New York. She's thrust into the pomp and propriety of royal society and has to do some soul searching as she and Max develop feelings for one another. How do you think readers will relate to Dani?
This is a good question, and honestly I'm not sure. I often get told I write "prickly" heroines. (Some people enjoy that, and some people don't!) Dani is definitely a bit cranky. She is in many ways less "likeable" than Max, both inherently and because, as you point out, she's just come off a big breakup. I like to think that most people can relate to being cautious with your heart after someone breaks it. It's also through Dani's eyes that we see the sometimes-over-the-top magic of Eldovia, since she's the outsider there. So she's our "in" to the royal side of the story, and I hope people can latch onto that aspect of her as well.
Readers can't seem to resist royal romances! What do you think appeals to readers about this subgenre? What do you enjoy about writing in it?
I think people like the pure escapism of it. It's a fairy tale on steroids. What I like about both reading and writing modern royal romances is that they often thrusts your characters into a scenario with some built-in stress. There's protocol, the weight of tradition, perhaps the sense of being a fish out of water (you'll notice that "royal romances" are almost never about two already-royal people—one of them is almost always a normal person). In that sense, even a contemporary royal romance can be a bit like a historical. But unlike a historical, your heroine can be a modern person with independent dreams and ambitions.
Christmas is almost here! What are some of your holiday traditions?
I live in Canada, so I start "doing" Christmas after Canadian Thanksgiving, which is early October. Mostly that just means I listen to Christmas carols 24/7. Then when December rolls around, we get a tree at a neighbourhood festival. On Christmas Eve, as mentioned, I force my family to watch Christmas Eve on Sesame Street with me. The big food event for us is Christmas morning, where I always make the same cheese strata that my mom used to, as well as these things we call "donut muffins," which are really just plain muffins dipped in butter and rolled in cinnamon sugar.
What can readers expect from you next?
Fall 2022 is my next Christmas book in the Eldovia universe, and it features the starchy equerry to the throne, Mr. Benz, and the American management consultant who's hired to come in and modernize royal family's watch company. Then in mid-2023 I have a standalone novel called Canadian Boyfriend coming out, which is about a girl who meets a Canadian hockey player in passing and invents a fake version of him to get her out of stressful social situations, only to meet him again in real life decades later.
CHRISTMAS RAPID-FIRE QUESTIONS
Christmas at home or vacation: Home, though I have to say that when you're the filling in the sandwich generation and making Christmas happen for kids and elders, Christmas away starts to have a lot more appeal than it ever used to! I would not say no to Christmas at a resort right now!
Eggnog or hot cocoa: Neither! Despite the cocoa-obsessed fictional world I have created, I am not a fan! And I really don't like eggnog. I do not like sweet drinks in general, but especially if they are hot!
A memorable gift you've received: Honestly, the most life-changing gift I ever got was probably my first e-reader (which was a Kobo). Suddenly, I could carry a library around with me in my purse, and I could buy books in the middle of the night with the touch of a button. It was a total game changer.
Ice skating or sledding: Sledding.
Favorite holiday song: The Holly and the Ivy," and the best version of it is from Annie Lennox's Christmas Cornucopia album. That whole album is great! Sort of medical meets 80s synth, as you might expect from Ms. Lennox! But since I'm hyping Christmas Eve on Sesame Street, I will also mention "True Blue Miracle" from that soundtrack. It's so happy and upbeat but at the risk of sounding schmaltzy, it's also loaded with wisdom about the real meaning of Christmas. (But if you listen to it on Spotify, be warned that there's a ton of narration before the actual song starts.)
Decorating cookies or building a gingerbread house: Cookies! Gingerbread houses are so much harder than they look and, in my experience, just lead to frustration. And I actually don't love gingerbread. (Apparently I am secretly a grinch when it comes to holiday food and drinks!)
Real tree or fake tree: Real, and we always and buy it on the main drag of my neighbourhood on "Christmas in the Village" day, which is an all-day holiday fest with carolers, scavenger hunts, etc. The grocery store gives over its lot that for a tree sale and the proceeds go to the business improvement association, which is why we buy ours that specific day. It's staffed by volunteers and more often than not we encounter our member of provincial parliament working there (this would be the Canadian equivalent of a state senator or representative), and we chat with her. When my son was little, she always used to ask him if he had any ideas for laws that should change or new laws that should be made. It is pretty stinking wholesome. Like, all we need is a new-to-town professional woman and a heart-of-gold innkeeper and we'd have our own Hallmark movie.
Are you on the naughty or nice list this year?: Nice! I think after the last couple of years we've had, we are all on the nice list!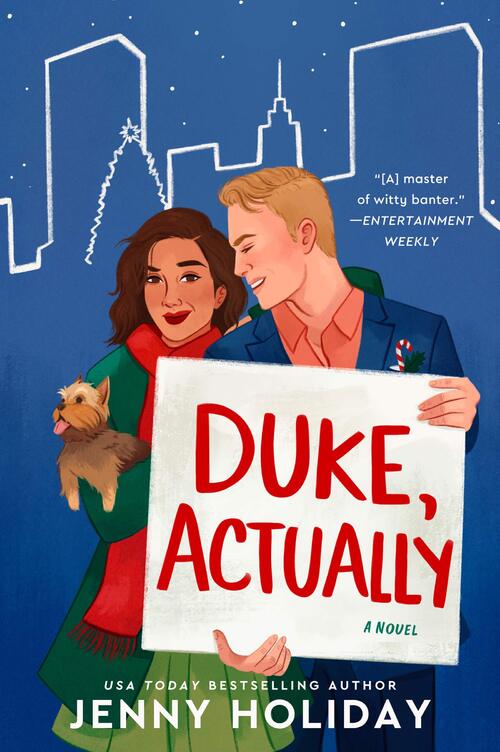 USA Today bestselling author Jenny Holiday follows A Princess for Christmas with another delightful contemporary Christmas romance between a playboy baron and a woman who has said goodbye to love.
There's a royal wedding on, and things are about to get interesting.
Meet the man of honor
Maximillian von Hansburg, Baron of Laudon and heir to the Duke of Aquilla, is not having a merry Christmas. He's been dumped by a princess, he's unemployed, and his domineering father has sent him to New York to meet a prospective bride he has no interest in. In the city, he meets Dani Martinez, a smart (and gorgeous) professor he's determined to befriend before their best friends marry in the Eldovian wedding of the century.
Meet the best woman
Newly single, no-nonsense New Yorker Dani is done with love—she even has a list entitled "Things I Will Never Again Do for a Man"—which is why she hits it off with notorious rake Max. He's the perfect partner for snow angels in Central Park and deep conversations about the futility of love.
It's all fun and games until their friendship deepens into attraction and, oops…
Falling in love was never part of the plan.
Romance Comedy | Holiday [Avon, On Sale: November 16, 2021, Paperback / e-Book, ISBN: 9780062952080 / eISBN: 9780062952097]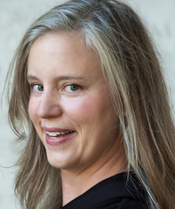 Jenny Holiday is a USA Today-bestselling and RITA(R)-nominated author whose works have been featured in The New York Times, Entertainment Weekly, The Washington Post, and National Public Radio. She grew up in Minnesota and started writing at age nine when her fourth-grade teacher gave her a notebook to fill with stories. When she's not working on her next book, she likes to hang out with her family, watch other people sing karaoke, and throw theme parties. A member of the House of Slytherin, Jenny lives in London, Ontario, Canada
No comments posted.