Instead of trying to find your perfect match in a dating app, we bring you the "Author-Reader Match" where we introduce you to authors you may fall in love with. It's our great pleasure to present Natalie Walters!
Writes:
I write what I love to read. Intriguing suspense centered around intricate plots; memorable characters who make me laugh with them, love them, and root for them; and a storyline that speaks internal truths that stick with me long after the last page. Oh, and I unapologetically exploit my dear friends whose careers in the military, three-letter agencies, and law enforcement help me bring a level of authenticity to my stories!
Proof of that exploitation is evident in my newest novel, LIGHTS OUT. When an Egyptian spy goes missing in America, CIA officer Elinor Mitchell is the only one to blame. In a race against an impending terror threat, Elinor must work with the last person she expected, Jack Hudson. Not only is he her ex-boyfriend, the man she betrayed, but also the team leader for the Strategic Neutralization and Protection Agency—a private contract agency that keeps Americans obliviously unaware of the continuous threats against them and their country. Without Jack and his team, Elinor doesn't stand a chance of uncovering the plot against America or her ally, Egypt, before its…LIGHTS OUT.
About:
I currently live wherever the Army sends GIJOE (my soldier), and our boots just hit the ground in Texas after a 3-year assignment in Hawaii, GIJOE's home state. Having moved all over the world, the travel bug is something I can't shake, giving me the best experiences to incorporate into my stories. When I'm not writing, I love spending time with my three adult kiddos, son-in-love, and grandpups; reading; traveling, and if I'm lucky—all three at the same time!
What I'm looking for in my ideal reader match:
Must love a memorable supporting cast of characters who make you want to know their story.
Enjoy high stakes plotline with twists and turns and layers of behind-the-scenes context written through personal experience living in Egypt during the Arab Spring.
Have a heart for flawed leading characters who are trying to overcome their past mistakes.
A romance brimming with tension from past regrets, humor, and the inescapable truth that love can still conquer all—even betrayal.
Or if you just want to know how much classified information I gathered from my friends after insisting I just had a few research questions for them…
What to expect if we're compatible:
I'm the weirdo writer who drinks tea and not coffee; who hasn't read the classics; can figure out a dozen ways to hide a body no matter where I am; and thinks hand holding is the most romantic gesture ever.
I love hanging out with readers. At home, or if I'm traveling I'll try to find a way to meet up with readers at a coffee shop or book store!
Chatting about books! I'm a reader first and I love sharing what's on my TBR pile, newly discovered authors, or books/authors I can't stop gushing about.
My Instagram and Facebook posts will be filled with travel adventures, my family, my inability to take those super cute photos—you're going to get authenticity, it's the only thing I'm good at.
SNAP Agency #1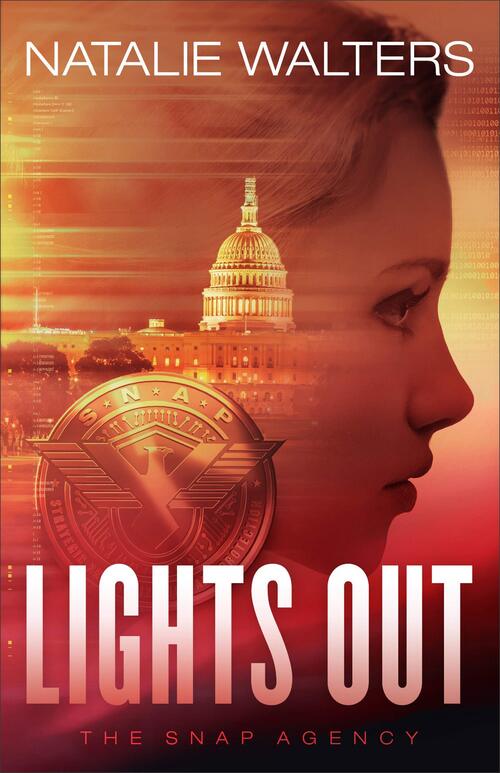 CIA analyst Brynn Taylor developed a new program to combat terrorism, and she invited members of foreign intelligence agencies to America to foster cooperation between countries. Now one of them, Egyptian spy Remon Riad, is missing.
Jack Hudson has been working for the Strategic Neutralization and Protection Agency (SNAP) for almost nine years and takes the lead in hunting down the missing spy. But he isn't at all pleased to find out Brynn is involved. It's hard to trust a woman who's already betrayed you.
Every lead they follow draws them dangerously deeper into an international plot. Kidnapping, murder, explosions, poisoning--the terrorists will do anything to accomplish their goal of causing a digital blackout that will blind a strategic US military communications center and throw the world into chaos.
Can Brynn surrender control to a man who doesn't trust her? And can Jack ever get over what she did to him? The fate of the world--and their hearts--hangs in the balance.
Inspirational Mystery | Romance Suspense [Revell, On Sale: November 2, 2021, Paperback / e-Book, ISBN: 9780800739782 / ]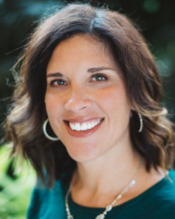 Natalie Walters is a military wife of 22 years and currently resides in Hawaii with her soldier husband and their three kids. She writes full-time and has been published in Proverbs 31 magazine and has blogged for Guideposts online. In addition to balancing life as a military spouse, mom, and writer, she loves connecting on social media, sharing her love of books, cooking, and traveling. Natalie comes from a long line of military and law enforcement veterans and is passionate about supporting them through volunteer work, races, and writing stories that affirm no one is defined by their past.
No comments posted.