Welcome back to Fresh Fiction, Allie! Please tell us about yourself and your Magic in Manhattan series.
Thank you so much for having me! I'm Allie, a Cuban-American author, attorney, parent, spoonie, and occasional oversharer of cat pictures. The Magic in Manhattan series is a blend of urban fantasy and romance set in 1925 New York City. It follows an "opposites-attract couple" through three books: Arthur, a non-magical WWI soldier from a political family who hunts supernatural relics, and Rory, an immigrant's son hiding his ability to see visions of objects' pasts by working in a Hell's Kitchen antiques shop.
WONDERSTRUCK is the final book in your Magic in Manhattan series. What is it like bringing a series to an end? What are some of your favorite things about writing this magical series?
Endings are hard! It's bittersweet to say goodbye, but at the same time, it was really nice to finally be able to give Arthur and Rory their happily ever after. Some of my favorite things about writing this series were learning about New York's history, and coming up with ways to intertwine magic and history and romance all together.
I love that these books are magical, but I also enjoy that they are set in Manhattan—a relatively "unusual" setting for historical romance. What kind of research did you do to keep things authentic?
In my author note, I thank the historians and librarians who make archives available because I dig in them a lot. I love to find old photographs, postcards, advertisements, and more that I can reference while I'm writing. I really love discovering and including little details about daily life. For example, WONDERSTRUCK includes a trip on a steamship, and Rory suffers from seasickness. To research 1925's motion sickness remedies, I looked for real advertisements and pictures of the products, researched the ingredients, and finally put the costs into an inflation calculator to put perspective on how expensive the pills feel to someone in Rory's financial straits.
WONDERSTRUCK puts someone with the ability to save the world and has no desire to use his power with someone whose life work is to keep the world safe. How do Rory and Arthur's opposing worldviews change over the course of the novel?
What a great question! I'd say that in some ways, WONDERSTRUCK forces them to switch places. Arthur, an overprotective ex-WWI soldier, struggles when he suddenly finds himself particularly vulnerable. Rory, on the other hand, has to cut himself free from the insecurities that have haunted him. They both have to change how they see themselves, and their relationship to each other, to make it through WONDERSTRUCK's challenges.
Historical Fantasy Romance is such a niche subgenre (and one that I thoroughly enjoy). Have you always wanted to write books that are steeped in magic and history? Who are some of your influences or authors you like to read in this genre as well?
I grew up devouring fantasy and science fiction, but history has actually always been one of my worst subjects! I loved historical romances but I never thought I'd write one. But as I was creating the characters and world of SPELLBOUND, I thought of the original Indiana Jones films and the 1930s setting, and likewise wanted to capture some of the "pulp magazine" feel. I also took some influences from the Canadian show Relic Hunter and BBC's Red Dwarf.
In the historical fantasy romance subgenre, I highly recommend K.J. Charles and Jordan L. Hawk, who have been publishing outstanding works in this niche since 2012.
There *might* be a hint at the end of this book that there are more stories to tell set in this world. Without spoiling, if possible, are there more tales to be told related to the Magic in Manhattan series? (we understand if you can't say much right now!)
Yes! There will be at least one more book in this universe. Without spoiling too much, I'll say that two antagonists from STARCROSSED, Lord Fine and Sebastian de Leon, are coming back in a romance of their own. Readers can look for that book in 2022.
2020 was… a year, to say the least. What are looking forward to in 2021?
Oh my gosh, what a difficult year. Honestly, right now I'm really looking forward to getting vaccinated. Is that sad? I'm looking forward to seeing my kid play with his friends in person. I'm looking forward to seeing my friends in person. I'm really, REALLY looking forward to traveling again, when it can happen in a way that's safe for everyone.
What can readers expect from you next?
The Lord Fine/Sebastian spin-off is the one book I can promise is contracted and on the way. Beyond that, I have plans and projects in the pipeline, but I'm not sure which one is going to shake out next. I've been absolutely floored and humbled by reader enthusiasm for the Magic in Manhattan series, and I hope to have more concrete details to share soon!
Rapid Fire Random Questions
Dragons or unicorns: Both!! I can't choose, haha.
Five people you'd invite to your book club (dead, alive, fictional, etc.!): Josephine Baker, Ada Lovelace, Mary Shelley, Frida Kahlo, and Amelia Earhart.
Some of your auto-buy authors: See the fifth question above; Jordan and KJ!
Favorite flower: Either bluebells or forget-me-nots
Earliest celebrity crush: Theo Huxtable
Random interesting fact you like to tell people: I don't know how random it is, ha, but I do find myself every winter politely mentioning that polar bears live in the Arctic while penguins live in the Antarctic, and cute cards aside, they don't actually appear together in nature.
Hobbies you have (aside from reading and writing): I enjoy videogames (I've logged so many hours in Hades the past two months), as well as music and arts and crafts. (I will happily join my 7-year-old to play piano or paint rocks all day.)
Dream vacation: After 2020? ANYTHING! But I would especially love to take my kid to the mountains or to see castles.
Sweet or salty snacks: Generally sweet, especially anything chocolate or caramel, but it depends on my mood.
You have a totally free afternoon - no deadlines, no obligations, no Twitter notifications! What do you do?: Hang out with my family!
Magic in Manhattan #3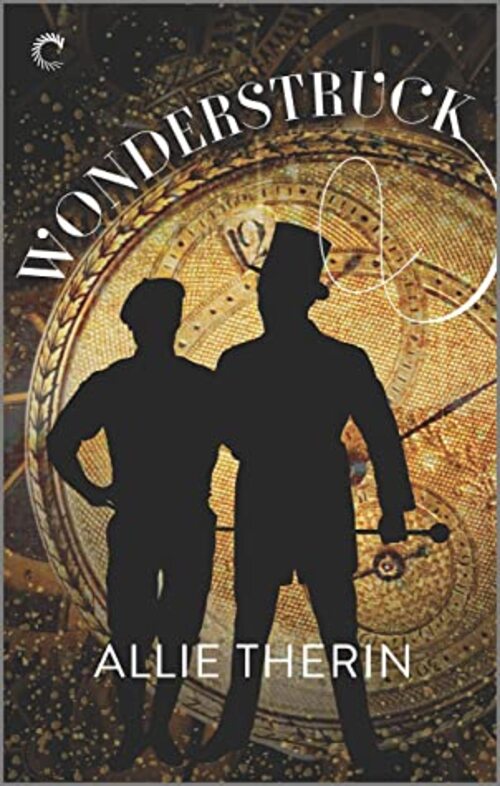 Don't miss the stunning conclusion to Allie Therin's Magic in Manhattan series!
New York, 1925
Arthur Kenzie is on a mission: to destroy the powerful supernatural relic that threatens Manhattan—and all the nonmagical minds in the world. So far his search has been fruitless. All it has done is keep him from the man he loves. But he'll do anything to keep Rory safe and free, even if that means leaving him behind.
Psychometric Rory Brodigan knows his uncontrolled magic is a liability, but he's determined to gain power over it. He can take care of himself—and maybe even Arthur, too, if Arthur will let him. An auction at the Paris world's fair offers the perfect opportunity to destroy the relic, if a group of power-hungry supernaturals don't destroy Rory and Arthur first.
As the magical world converges on Paris, Arthur and Rory have to decide who they can trust. Guessing wrong could spell destruction for their bond—and for the world as they know it.
Magic in Manhattan
Book 1: SPELLBOUND
Book 2: STARCROSSED
Book 3: WONDERSTRUCK
Romance LGBTQ | Romance Fantasy | Romance Historical [Carina Press, On Sale: February 9, 2021, e-Book, ISBN: 9781488055232 / eISBN: 9781488055232]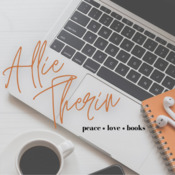 Allie Therin is a writer and avid reader of sci-fi, fantasy, and romance. She also is, or has been, a bookseller, an attorney, a Parks & Rec assistant, a boom operator, and a barista for one (embarrassing) day. She grew up in a tiny Pacific Northwest town with more bears than people, although the bears sadly would not practice Spanish with her.
When not researching odd questions for her 1920s romance series, she loves to connect with other readers and writers. Come say hi on Goodreads, Twitter, Facebook, or at allietherin.com!
No comments posted.