TO WHATEVER END is a contemporary love story with a small paranormal twist: What happens when you've found the one only for the future to show he dies in your arms?
Quinn Easterly is cursed. With one touch, she can see the end to someone's life. Everyday deaths, and ones that haunt her in her daydreams. Ones that have always proven impossible to prevent. She has finally learned to go about life as usual until she meets Griffin.
With one touch, she sees a death she simply cannot ignore. Not this time. Not when, dying in her arms, he whispers three simple words that change everything.
Even if Quinn can't change the future, can't save him, she at least has to try. Even if it means taking the bullet meant for him.
T is for time: something that is quickly running out for Griffin and Quinn.
O is for Ohio: the story is set in Dayton, Ohio.
*
W is for who: who's behind Griffin's fated death?
H is for how: how will Quinn break her unbreakable family curse?
A is for arrows: on a whimsical outing, Griffin has Quinn draw chalk arrows on the sidewalk, leading to... (You'll have to read To Whatever End to find out!)
T is for Thanksgiving: the meal Griffin cooks for the heroine, despite it being the middle of July!
E is for envelope: Quinn receives an envelope with a frightening accusation.
V is for violence: violent acts are scattered throughout the story, including a break-in, a fire, and a gun (to name a few).
E is for easy: for Quinn, photography is easy, fun, and freeing. (Flirting, however, is hard.)
R is for romance: obviously!
*
E is for eventually: eventually, everything ends.
N is for never: Quinn has never seen a vision where she ends up happy. She's never heard "I love you". She's never been able to change the future, but she'll never give up trying.
D is for destroy: someone breaks into Griffin's apartment and destroys his beloved guitar.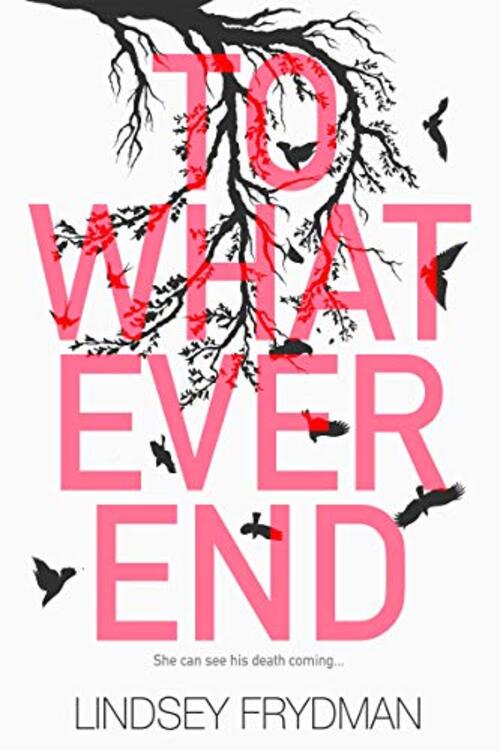 What if with every person you met, after just one touch, you have a vision of the last time you'll see each other? Ever. Normally, these visions are innocent—two friends just drifting apart, a random stranger that brushed past you then never crossed your path again.
But not today.
When I accidentally touch him, within only moments of our first meeting, I'm bombarded by visions of his death.
And from what I can see, I'm the reason he dies.
Now I just need to figure out why, and how to stop this from happening. Because not only am I to blame, but his very last words to me are...I love you.
Young Adult Suspense | Young Adult Romance [Entangled Teen, On Sale: January 4, 2021, Paperback / e-Book, ISBN: 9781640635197 / eISBN: 9781640635203]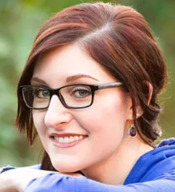 Lindsey lives in Ohio (where the weather is never quite right). Her BFA in Photography and Graphic Design has granted her a wide assortment of creative knowledge that serves mostly as inspiration. When she's not crafting stories, you'll likely find her spending waaay too much time on Pinterest, gaming, or performing in a burlesque show—because she enjoys giving her introversion a worthy adversary. (Plus, it's the closest to Broadway she'll ever get.) Lindsey is represented by the amazing Naomi Davis.
No comments posted.