Ever since I visited Alaska, I've wanted to write a book set there. I spent several weeks traveling across the state with my family via cruise ship, train, and jumper planes. We visited spots as diverse as Anchorage to Nome and everything in between. Something about the beauty of the landscape, the wide-open spaces, and the wildlife has stuck with me ever since.
When I created my ex-Marine Colter Hayes and his Combat Tracker dog Rebel, both recovering from injuries and the deaths of the rest of the unit, I knew they needed somewhere to hide and heal. I decided it was the perfect opportunity to return to Alaska – at least in my mind.
The state that's more than twenty percent of the size of all of the lower forty-eight, but is one of the least populated has a reputation of being dangerous, too. Not just because of the threat from nature – dangerous terrain, weather extremes, and even wildlife – but also possibly from people. Because of the low population density, it's a place people sometimes think they can go to drop off the map.
I played up that reputation when I created Desparre, Alaska. The fictional small town is located in the northern interior of Alaska and when my heroine, Kensie Morgan, arrives in Alaska in search of her long-lost sister, she learns:
"People come this far into the Alaskan wilderness for three reasons, honey," the grocery store owner had told her, then ticked off those reasons on gnarled fingers. "Either they love a good adventure, the kind that's as likely to get them killed as not. Or they want the entire world to leave them the heck alone. Or they've done something they don't want anyone to know about—probably something illegal—and they figure no one will ever track them down here."
When I created the town, I named it Desparre because it sounded a bit like despair. And in the beginning of my story, that's how both grieving ex-Marine Colter and violinist Kensie Morgan, who's been looking for her sister for more than a decade, feel. But very quickly, Desparre also becomes a source of solace. As Colter says early on:
"Staring out over miles of nothing but snow-topped trees and breathing in the crisp, cold air, so unlike the deserts where he'd served, brought him as close to peace as he figured he'd ever get."
When I started K-9 DEFENSE, I thought it was going to be a single-story, rather than part of a series like my other books. But by the time I finished, I'd fallen in love with the town of Desparre and I knew I wanted to return.
So, I'm excited to share that K-9 DEFENSE is now the first book in my K-9 Alaska series and that it's being re-released as part of a duo with Elle James's SIX MINUTES TO MIDNIGHT in VALIANT TRACKER. There will be three more books in the series coming next year, starting with ALASKAN MOUNTAIN RESCUE.
All of the books feature dogs, and here's a sneak peek at the adventures heading to Desparre next year:
January 2021: Book 2, ALASKAN MOUNTAIN RESCUE: Chance, once a rescue puppy who barely survived, is now a therapy dog who helps his owner with anxiety as much as he helps violent crime survivors. But in Alaskan Mountain Rescue, this St. Bernard will be on the trail of a dangerous escaped kidnapper.
April 2021: Book 3, title TBD: Labrador Retriever Patches was found abandoned, but now she's now a therapy dog for the FBI. She moved to Alaska with her owner to start a calmer chapter, but when a bomb goes off near Desparre, she's on the scene to help the victims - and solve an unsolved murder from the police chief's past.
July 2021: Book 4, title TBD: Alaskan Husky Sitka is the first dog in the Desparre PD's new K-9 Unit! Her police officer handler very quickly needs her help when a woman hiding from her stalker finds herself in danger again.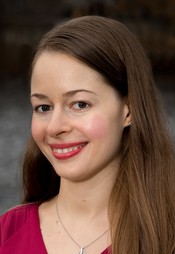 Publishers Weekly bestselling author ELIZABETH HEITER likes her suspense to feature strong heroines, chilling villains, psychological twists, and a little bit (or a lot!) of romance. Her research has taken her into the minds of serial killers, through murder investigations, and onto the FBI Academy's shooting range. Her novels have been published in more than a dozen countries and translated into eight languages; they've also been shortlisted for the HOLT Medallion, the Daphne Du Maurier award, the National Readers' Choice award and the Booksellers' Best award and won the RT Reviewers' Choice award.
The heroine of Elizabeth's Profiler novels was called "one of the most amazing characters created in print" by Fresh Fiction. Her novels have received praise from Lee Child, J.T. Ellison, Jeffery Deaver, Tess Gerritsen, R.L. Stine, Allison Brennan, Laura Griffin, Suzanne Brockmann, Hank Phillippi Ryan and Zoë Sharp.
No comments posted.