1--What's the name of your latest release?
Starcrossed
2--What is it about?
It's the middle book in my Magic in Manhattan trilogy--not a standalone, but part of a 3-book romance series where two men from different classes fall for each other, fight to be together--and save 1920s New York from some very dangerous magic.
3--What word best describes Rory?
Loyal. It's hard for him to trust, but when he does, it's for life.
4--What makes Arthur irresistible?
He's hiding a very soft heart under his playboy facade and always puts the safety of others above himself.
5--Who are the people your main characters turn to when they need help?
Arthur always turns to his best friend, Jade. Rory doesn't ask for help, even when he needs it, because he's had to rely on himself for a long time. But maybe with Arthur and the crew in his life, he'll eventually learn how.
6--What do you love about the setting of your book?
New York is a city I visit often and there's so much to love--the diversity, the history, the food, the architecture. I have a bit of a love/hate relationship with the 1920s, if I'm honest. I love the aesthetics, the glitzy Art Deco and the fashion, and the fascinating crossroads of new technologies. But the 20s were also an era with extreme poverty, bigotry, homophobia, and terrible racist laws, and I'm not going to wave away how inhumanely people were treated just because flappers were stylish.
7--Are you a plotter (follow an outline) or a pantster (write by the seat of your pants)?
I always make an outline. . . and then I usually end up changing parts of it when I actually write! And even if I'm sticking to my outline, sometimes things surprise me when I write them, so a mix of both, perhaps.
8--What is an ideal writing day for you?
Mornings are special to me because I used to work the night shift and had to go to sleep just as the sun was coming up. My favorite time to write is first thing in the morning with coffee and headphones. But to be honest, any day where I can sneak in an hour of writing is an "ideal" writing day!
9--Do you listen to music while you write, need total silence, or do you have the TV on?
Music!
10--How do you approach research?
I spend a lot of time digging in online archives. For STARCROSSED, I used resources like the Library of Congress, the New York Public Library Digital Collections, the Philadelphia City Archives, and the Empire State Library Network's NYS Historic Newspapers repository to find reference photographs, maps, postcards, art, menus, newspapers, and more.
11--What is your publishing journey story?
Well, STARCROSSED is only my second published book, so in many ways I feel like I'm just starting! My first book, SPELLBOUND, caught an editor's eye during a Twitter pitching event, and I'm lucky to have had the opportunity to start off my journey with the 3-book series (SPELLBOUND, STARCROSSED, and next year's WONDERSTRUCK).
12--Do you have critique partners/writing groups you want to give a shout-out to?
Big shout out to my sister, who sweetly listens while I yack at her about my story blocks until things come unstuck. Also lots of gratitude to my author friends who let me angst in their DMs, one of whom has been a critique partner since before either of us were published, and a shout out to a friend in England who's been supportive since I posted my very first fiction for feedback.
13--What're the most frustrating things about being an author?
It's really hard to find enough time to write. I try to guard my time with my family, so that means I balance writing in the spaces around my full-time job (attorney) and chronic illness. It's tricky.
14--What's your favorite scent?
Rain on cedar trees along a cold beach.
15--What movie will you watch no matter what if it's on TV?
Star Wars: A New Hope.
16--Do you like breakfast, lunch, or dinner best?
Can I say brunch? I love brunch. :)
17--What's one thing you wish you knew more about?
Computer programming, because I work a lot with emerging technologies in law.
18--What's the silliest thing you've recently done?
I'm pretty silly a lot of the time, heh. I dress up in costumes with my 7-year-old. (I make a decent Chewbacca!) I make goofy promo for my books, like stick figure comics (also posted on my website). I have a standing desk and I may or may not be guilty of dancing when I write.
19--What can readers expect from you next?
The final book in Rory and Arthur's trilogy, Wonderstruck, will be out next year. And beyond that, we'll see!
20--How can readers reach you?
I'm on social media and readers can email me. You can find your favorite way to get in touch on my website at http://allietherin.com/connect/
Magic in Manhattan #2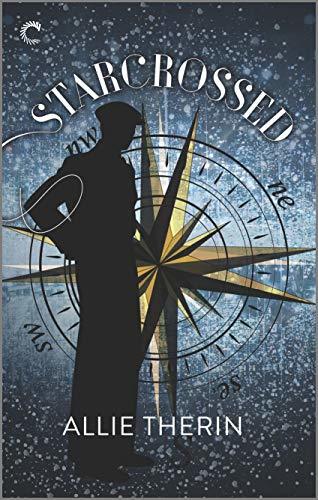 When everything they've built is threatened, only their bond remains
1925 New York
Psychometric Rory Brodigan's life hasn't been the same since the day he met Arthur Kenzie. Arthur's continued quest to contain supernatural relics that pose a threat to the world has captured Rory's imagination and his heart. But Arthurs's upper-class upbringing still leaves Rory worried that he'll never measure up, especially when Arthur's aristocratic ex arrives in New York.
For Arthur, there's only Rory. But keeping the man he's fallen for safe is another matter altogether. When a group of ruthless paranormals throw the city into chaos, the two men's strained relationship leaves Rory vulnerable to a monster from Arthur's past.
With dark forces determined to tear them apart, Rory and Arthur will have to draw on every last bit of magic up their sleeves. And in the end, its the connection they've formed without magic that will be tested like never before.
Romance LGBTQ | Romance Paranormal [Carina Press, On Sale: May 18, 2020, e-Book, ISBN: 9781488055195 / eISBN: 9781488055195]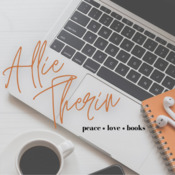 Allie Therin is a writer and avid reader of sci-fi, fantasy, and romance. She also is, or has been, a bookseller, an attorney, a Parks & Rec assistant, a boom operator, and a barista for one (embarrassing) day. She grew up in a tiny Pacific Northwest town with more bears than people, although the bears sadly would not practice Spanish with her.
When not researching odd questions for her 1920s romance series, she loves to connect with other readers and writers. Come say hi on Goodreads, Twitter, Facebook, or at allietherin.com!
No comments posted.