Welcome to Fresh Fiction, Tracey! Please tell us about yourself and your latest book, SWEET TALKIN' LOVER.
Thank you for having me! I write contemporary romance novels with interracial couples. I live in Virginia with my husband and three kids and I'm a designer purse and planner addict!
Sweet Talkin' Lover is the first book in my new Girls Trip series which revolves around a group of four women who met during their first year of college and go on vacation together every year. Grief over her beloved grandfather's death leads marketing director Caila Harris to make several catastrophic work decisions. Devastated, she's given one final chance to prove herself: shut down an unprofitable factory in a small Southern town. But as soon as she arrives in Bradleton, she meets one outsized problem: the town's gorgeous mayor, Wyatt Bradley, aka "Mayor McHottie," who insists on acting as Caila's personal escort during her stay. Hijinks, sexy times and falling in love ensues.
Caila Harris is due for a promotion at work and wants nothing more than to prove to her boss that she has what it takes. She faces a devastating loss at the beginning of this novel, and it affects her job performance and put her promotion and career in jeopardy and readers will watch her grapple with her grief, what she really wants in her career, and fall in love! What do you think is the most relatable thing about Caila?
Her loyalty. She's loyal to the company she works for and she's extremely loyal to her friends. Not just the Ladies of Lefevre but the people she meets in Bradleton. I think it becomes clear that if Caila cares about you, she's going to always do her best by you.
Wyatt Bradley, aka "Mayor McHottie," has a lot going on, and his town's biggest employer closing would add way more stress to himself as well as the entire city of Bradleton. His plan to keep the cosmetics factory from closing is to show Caila how lovely his town really is, and how important it is to keep the factory open. What will readers – and Caila – find the most irresistible about Wyatt?
He's just so damned charming! He's sexy, funny, good with his hands--heh!--and a great mayor. I smile just thinking about him.
The town of Bradleton, VA, has a lot of small-town charm, along with a big dose of southern sass! Who are some of the side characters who populate the town that you think readers will love?
My favorites are Gwen, the owner of the bed and breakfast; Kevin, her son; Jada, a teenager Caila meets; and Laura, the wife of Wyatt's best friend. I also populated the town with other fun people, like Shirley, Nate, Miss Eunice, etc. but you don't get to know them as well because they aren't part of Caila's story, per se.
SWEET TALKIN' LOVER is the first book in the Girls Trip series. Where would you go on your dream girls' trip? Who would you bring with you?
What would make my girls' trip a dream one would be that it would have to include my friends, the ones I base this series on. We would go on a two-week European vacation where we'd visit the South of France, Italy and the Greek Isles, eating, shopping and having a wonderful time!
I love how on your Facebook Page you ask a question of the day! What's been the question you've asked over the last couple of months that had the most surprising answers? What's your own answer to that question?
The question with the answers that's surprised me the most was, "If you could make one rule that everyone had to follow, what rule would you make?" All of the responses were versions of being kind and treating people the way you'd want to be treated. Those answers made me feel hopeful about the state of our country. My answers weren't as altruistic. I was thinking of: Park your car with consideration in parking lots. Or, if you're going the speed limit or less on the highway, please move to the right lane! I spend a lot of time in my car running errands and chauffeuring my kids to lessons/events. LOL
We're at that time of the year where everyone starts thinking about the New Year. Will you set any New Year's Resolutions?
I usually don't because I hate the connotation of resolutions; the expectation is that they're something we specify that we'll never follow through on! It always felt like I was setting myself up for failure. However, in December, I set goals for myself for the following year, but they have to do with writing and my career, not anything personal.
What can readers expect from you next?
Book Two in the Girls Trip series is Like Lovers Do, which releases in August 2020. It's Nic's turn to fall in love, though, like Caila, it's the last thing she wants to do. But Nic's met her match in a man that's her complete opposite. And it's the reason why she'll ultimately find herself unable to resist him. It's a friends to lovers story, something I haven't written before, but I'm excited for everyone to read it!
Rapid Fire Random Questions
Favorite candy: Gummy bears!! And I'm a gummy bear snob. Hairbo and Black Forest. LOL
Favorite way to be kind to yourself: Mani-Pedi or veg out and watch a movie
Best compliment you recently gave to someone: I told a friend I loved her kind heart. And I meant it. With the state of the world today, I can get really cynical. But she's someone who always gives people the benefit of the doubt and ascribes positive motives to them until they prove her wrong and I really like that way of looking at things, even if I can't achieve it myself.
Favorite flower: Calla Lillies. I carried them as my wedding bouquet. For our 20th anniversary, my husband gave me a flower arrangement of red roses and calla lilies. *swoon*
Random interesting fact you like to tell people: That I'm a romance writer! LOL
Best vacation you've ever taken: My honeymoon. My husband and I went on a cruise. It was the last vacation we took where it was just the two of us for seven whole days, no cares or worries other than spending time together being in love!
Earliest celebrity crush: Ralph Tresvant from New Edition. It was the first fan letter I ever wrote. I asked him to be my pen pal. *shakes head*
Cake or pie: Cake, since there are more cake flavors I love.
Last book you read that you really LOVED: One of Us Is Lying by Karen M. McManus. It was a great YA mystery that I thoroughly enjoyed.
You have a totally free afternoon - no deadlines, no obligations, no Twitter notifications! What do you do?: Spend it curled up on the sofa with my husband watching one of our favorite shows!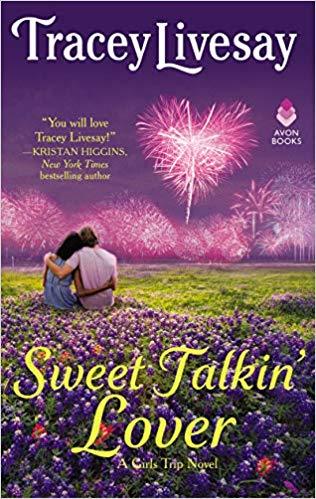 A Girls Trip Novel
Tracey Livesay delivers the first novel in her sexy new series about lifelong friends and unforgettable love stories.
When everything is on the line, surrendering completely to love is your only choice. . .
Marketing manager Caila Harris knows that the road to success in the beauty industry doesn't allow for detours. She's forsaken any trace of a social life, working 24/7 to ensure her next promotion. When grief over her grandfather's death leads to several catastrophic decisions, Caila gets one final chance to prove herself: shut down an unprofitable factory in a small Southern town. But as soon as she arrives in Bradleton, she meets one outsized problem: the town's gorgeous mayor.
Wyatt Bradley isn't thrilled about his nickname, Mayor McHottie. He's even less happy to learn that his town might be losing its biggest employer. If he has to, he'll use some sneaky tactics to get Caila on his side. Yet even as he's hoping she'll fall for Bradleton, he's falling too--right into a combustible affair that shakes them both with its intensity.
Two stubborn people, torn between loyalty, ambition, and attraction. But when you're willing to give it your all, there's no limit to how far love can take you. . .
Multicultural Romance | Romance Contemporary [Avon, On Sale: December 30, 2020, Mass Market Paperback, ISBN: 9780062979544 / ]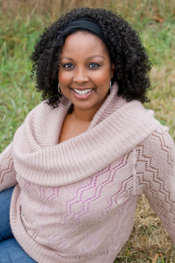 True Love in black & white
Tracey Livesay's novel, Love Will Always Remember, was the winner of the 2018 Emma Award for Best Interracial Romance. She writes smart, sexy and emotional contemporary romances where strong, successful heroines find love with powerful, passionate heroes. She's past president of Virginia Romance Writers, volunteers on several national committees for Romance Writers of America and is a member of their Published Author's Network. She's been featured in The New York Times, The Washington Post, The Chicago Tribune, Entertainment Weekly and on CBS This Morning. A graduate of the University of Virginia School of Law and a former criminal defense attorney, she finds crafting believable happily ever afters slightly more challenging than protecting our constitutional rights, but she's never regretted following her heart instead of her law degree. Tracey lives in Virginia with her husband--who she met on the very first day of law school--and their three children. When not answering the call of wife, mother or author, she watches planner videos on YouTube and daydreams about her next designer purse purchase.
No comments posted.