Welcome to Fresh Fiction, Lori! Please tell us a little bit about the Road to Love series, and the latest book, ALL FIRED UP.
Thank you for allowing me to visit.
The Road to Love series is about a courier service, Mustang Transport, with the task of moving some very unusual – and often dangerous – items. The business is run by brothers Brodie (DRIVEN TO DISTRACTION, book 1) and Jack (SLOW RIDE, book 2) with help from their mother, Rosalyn and a young lady they think of as a sister, Charlotte.
In ALL FIRED UP, Mitch enters the scene. He's an unknown half-brother to Brodie & Jack (thanks to their oft absentee father) and after a rough upbringing, he wants to meet his brothers, but he ends up meeting Charlotte first, and that throws off all his plans. Nothing is as he expected it to be, and everything is better than he'd ever dared to hope – except that a deadly problem from his past has followed him and now his new family is in danger. Mitch will do anything necessary to protect Charlotte, and the brothers he's quickly learning to love.
Charlotte Parish has been a part of the Crews family since her parents passed away and they take her in. She's an independent woman, a little awkward, and yet has no problem standing up to a tough guy like Mitch, the exact opposite of what she's looking for in a man! What makes Charlotte a relatable heroine for your readers?
I think most women, and most people, are a little awkward at times, and especially in unfamiliar situations. Charlotte has had difficult times – as we all have. She's overcome hardships – as we all have. And like many of us, her plans get turned upside down by unforeseen circumstances.
I believe it's often true that what we want, and what is best for us, can be a matter of perspective. Charlotte soon learns that Mitch isn't the man she imagined loving, but he is the man she wants to share her life.
Mitch Crews has a lot going on in this novel – he's an ex-con whose past is always lurking nearby, he recently came into contact with the half-brothers he didn't know existed, and Charlotte has come into his life. While he's at his most vulnerable, he still wants to be strong in front of the woman he's falling for. What do you think readers will love the most about Mitch? What do you love the most about him?
What I loved most was Mitch's moral compass. Regardless of his upbringing, regardless of his heartbreaking background, he knew right from wrong and did his best – for himself, not anyone else – to live up to the standards he valued. In my heart I believe that a good influence, even in small doses, can matter a lot. Mitch got a teeny-tiny good influence and he used it to his advantage.
I also loved his vulnerability. He's strong, yes. No one can deny that. But Charlotte, who had an almost instant connection with him, saw through the veneer of strength to the hurt lurking beneath.
I also loved the patience and care he had for his dog, Brute. I hope readers get to know him, that they see the good and the bad inherent in all of us, that they understand his struggle, his emotional strength, and his need to protect those he calls family.
How do you think the Crews family would celebrate the holidays all together?
I envision a loving free for all! Lots of laughter and hugs, spontaneity, buffet meals instead of a formal sit down, and happy animals joining in the fun. All the guys have pets, and it's important (at least to me) that we include them. There will joking and sincerity, thoughtful presents and joking gifts. Rosalyn, the matriarch of the family, will rule it all with her small iron fist and the guys, who love her dearly, will tease her mercilessly. All in all, holidays will be an imperfect gathering of imperfect people who love and respect each other.
With Thanksgiving a couple of weeks away, Christmas is just around the corner! Are you the type of person who plans out gift-giving and buying, or do you wait for the last-minute scramble?
Oh please! I epitomize organization! My presents were all bought and wrapped by November 10th – with the exception of two young ladies who I take shopping closer to Christmas so they can choose holiday outfits. We have lunch and make a day of it and its super fun for me.
I have a kids' party for the young ones early in December to help make the wait easier. Loads of fun!
And I have an author/reader brunch at my house with some longtime friends.
Christmas Eve is at my house with 50 to 70 family members – and I get a gift for each of them.
On Christmas Day it's just my immediate family, with more gifts for my 4 grandkids, my sons and their significant others.
My husband and I don't buy for each other because it's way too difficult. We just shop together and buy the things we want. Our holidays are spent sharing the responsibility and set up for so many parties lol.
What have you read or watched lately that you highly recommend?
I LOVE historical romance, so I read anything by Elizabeth Hoyt and Kerrigan Byrne. Soooo good. I'm madly in love with Kerrigan's "Victorian Rebels" series and Hoyt's "Maiden Lane" series. Delicious novels! Movie-wise, I truly loved TERMINATOR: Dark Fate. Sadly, it has bad reviews – largely from people who haven't seen it. It seems to be caught in a political struggle when it's just a darn good movie.
You have a well-known Reader and Author Get Together every year! What has been the best part of this event? Any fun plans for 2020 you can share with us?
The very best part is hearing from everyone afterward. 2019 was our 15th event, and each year it just gets better. The authors sell SO many books, the readers are all friendly and supportive, our amazing raffles earned over $32,000 for CancerFree KIDS, and those who attended are anxious to return. 2020 will be just as awesome. The event happens June 3rd to 7th 2020, with registration for readers opening on Tuesday, March 3rd, 2020. We max out super-fast! The $100 ticket for readers covers 4 parties, all meals on Friday & Saturday, a stuffed goody bag, several free books, 2 massive booksignings, games, workshops and more. For 2020 we have some new-to-us authors attending, including Sylvia Day, RaeAnne Thayne, Kerrigan Byrne, Brenda Novak. . . plus some of our returning guests like Lora Leigh and Jill Shalvis. ALL our authors – 60 of them –will be posted on the website after the first week of January. You can stay updated by visiting www.ReaderAuthorGetTogether.com or sign up to the Facebook page or group
What can readers expect from you next?
THE SOMERSET GIRLS, a new trade novel, will release May 2020. Set in a small town, a lovely lake, and with very different but close sisters who run an animal shelter, I'm hoping readers love Autumn and Ember as much as I did! They had their ups and downs while dealing with family and finding love.
In June I'll have a new Buckhorn family novella, with all advance and proceeds from the book going to a local no-kill animal shelter, the Animal Adoption Foundation.
Also, I've started my next mass-market book and I'm already having a blast with it. It'll be part of a 3-book series where I once again write about totally badass mercenary heroes (and heroines!) who come together to fight human trafficking. Sexy, heartfelt, and fast-paced action.
Rapid Fire Random Questions
Favorite Romance Trope: The broken wing hero, meaning a guy who is strong but vulnerable because he's been hurt.
Go to mani/pedi nail polish color: Something very neutral, like a frosty beige.
Do you dog-ear or use a bookmark in your books?: Dog-ear! I know, I know. Shame on me.
Pancakes or waffles?: Either! Depends on my mood.
Favorite book from childhood: I don't remember reading much when I was young, but I always loved reading Hecate The Bandicoot to my sons when they were little.
Morning person or night owl: Morning! I'm always up by 4:15-4:30am but by 8:30pm I'm toast, awake enough only to veg in front of the TV.
First thing you'd splurge on if you won the lottery: My husband and I don't do debt, and we have everything we want, so I'd probably pay off houses for my kids. I mean, am I winning a million-dollar lottery or a thousand? Lol. The amount matters! If it's a lot, I'd also double my yearly donations to the places I support, like St. Judes, Hospice, the animal shelter, etc. . .
A song that will always cheer you up: Coming Undone by Korn, or Feel Like Makin' Love by Kid Rock, or I'm Only Joking by Kongos. . . I have a lot of favorites that get me dancing in my seat while I write.
Favorite season: Summer! Boat rides, sunny days, swimming in the lake. (Winter should only last long enough to enjoy Christmas! Maybe 2 weeks.)
You have a totally free afternoon - no deadlines, no obligations, no Twitter notifications! What do you do?: Either see a movie (if there's one I want to see) or Allen and I will visit a park or creek to walk and enjoy the fresh air. Or. . . I might just grab the grandkids and enjoy them. Any of those appeals!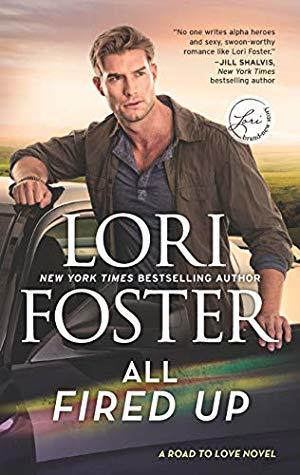 He's tantalizing trouble she can't resist. . .
Charlotte Parrish has always wanted a certain kind of man: someone responsible, settled, boring. Bad boys need not apply. But when her car leaves her stranded and a mysterious stranger with brooding eyes and a protective streak comes to her rescue, she can't deny how drawn she is to him. In town searching for family he's never met, Mitch is everything she never thought she wanted--and suddenly everything she craves.
Finding his half brothers after all these years is more than Mitch Crews has allowed himself to wish for. Finding love never even crossed his mind. . . until he meets Charlotte. She's sweet, warmhearted, sexier than she knows--and too damn good for an ex-con like him. But when his past comes back to haunt him, putting Charlotte--and the family he's come to care for--in danger, Mitch isn't playing by the rules. He's already surrendered his heart, but now he'll risk his life.
Romance Contemporary [HQN, On Sale: November 19, 2019, Mass Market Paperback / e-Book, ISBN: 9781335505071 / eISBN: 9781335505071]
He got more than he ever hoped for!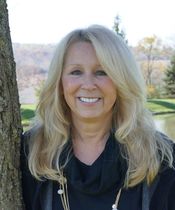 Lori Foster is a New York Times, USA Today, and Publisher's Weekly bestselling author. She has received the Romantic Times "Career Achievement Award" for Series Romantic Fantasy and for Contemporary Romance; Amazon's top-selling romance title for TOO MUCH TEMPTATION; Amazon's Top Ten editors' picks in romance for CAUSING HAVOC; Waldenbooks' second "Bestselling Original Contemporary" romance for SAY NO TO JOE; the BGI group's "Bestselling Original Contemporary" romance for the THE SECRET LIFE OF BRYAN, "Bestselling Romantic Comedy" for JUDE'S LAW, "Bestselling Romantic Suspense" for BACK IN BLACK; and Amazon's #1 Editors' Pick in Romance for SERVANT: THE ACCEPTANCE.
Lori has been featured as a clue in the New York Times crossword puzzle, and the USA Today "Quick Cross" puzzle.
To give back to the community, Lori does an annual "benefit" book where all advance and royalties go to a charity, and she hosts the annual "Reader & Author Get Together," facilitating major interaction between readers, authors, and industry professionals while also donating all proceeds from raffles to local charities.
***
Fresh Fiction Editorial Manager Danielle Dresser is an avid reader, lackluster-yet-mighty crafter, and accomplished TV binge-watcher. Once upon a time, she was a publisher publicist and continues to cultivate her love of books and reading by chatting with the best authors in the business. She lives in Chicagoland with her very own romance hero husband, darling daughter, and two tempestuous cats. Follow her on Twitter and Instagram, @dj_dresser.
6 comments posted.