"He got more than he ever hoped for!"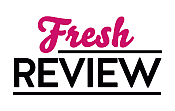 Reviewed by Annetta Sweetko
Posted November 5, 2019

Charlotte Parrish couldn't help it, she wanted to find a solid, sensible maybe boring guy but she always wound up a magnet for bad boys. When she is rescued by Mitch after her car breaks down, she thought she had gotten lucky, then Mitch's secret throws her in a spin - how could she be ALL FIRED UP for another "brother"!
Mitch didn't know what to expect when he went searching for the family he had never met. He certainly didn't expect to be welcomed with open arms and is shocked when that is in reality, what happens. Trouble from his past follows and Mitch finds himself surprisingly surrounded by supportive family members and falling in love. He didn't have time for that, but there she was and he wasn't about to fight it, though the timing could be better.
When I first started reading ALL FIRED UP my first reaction was "Oh-oh, bad guy, Charlotte get ready to run!" Then in a neat little twist we find that Mitch is really a good guy that is part of the slightly messed up Crews family. He is in town seeking out his half brothers and just like his brothers, who would do the same, comes to a pretty lady's rescue. He had no idea what to expect when he set out on his quest, guessing the worst would be they would ostracize him, after all he did do some prison time. He was in for a big surprise because he is more than accepted he is embraced by the Crews family ... even their mother quickly accepts him as one of them and pulls him into their world. At the heart of ALL FIRED UP might be the reunion, albeit a shock because no one knew of Mitch's existence, but there is a very, very good romance between Mitch and Charlotte, despite her over protective and nosy adopted brothers.
Love conquers all in a Lori Foster book and ALL FIRED UP is an outstanding look at life and the many facets of love and acceptance. This new offering of the Road to Love series is an amazing read. Readers will be laughing out loud at the many humorous moments between the brothers, between Ros and their father Elliot, but will also give out a few sighs at the other emotional plays that are there for them to enjoy.
The characters are amazingly realistic with all the foibles that all of us have. There are many times as a reader follows along with this story that we can stop and think ... wow, I know someone who would do exactly that. The heart of ALL FIRED UP is centered around family, not just those by blood, but those chose,n and this gives Ms. Foster's readers the warm fuzzies that we read romance for.
I have to admit that I was not really on board with what happened with Ros. But as she told her sons many times - what happens in her private life is none of their business. So, read ALL FIRED UP to see who wins Ros's heart.
SUMMARY
He's tantalizing trouble she can't resist. . .

Charlotte Parrish has always wanted a certain kind of man: someone responsible, settled, boring. Bad boys need not apply. But when her car leaves her stranded and a mysterious stranger with brooding eyes and a protective streak comes to her rescue, she can't deny how drawn she is to him. In town searching for family he's never met, Mitch is everything she never thought she wanted--and suddenly everything she craves.

Finding his half brothers after all these years is more than Mitch Crews has allowed himself to wish for. Finding love never even crossed his mind. . . until he meets Charlotte. She's sweet, warmhearted, sexier than she knows--and too damn good for an ex-con like him. But when his past comes back to haunt him, putting Charlotte--and the family he's come to care for--in danger, Mitch isn't playing by the rules. He's already surrendered his heart, but now he'll risk his life.
Excerpt
The warm, muggy night closed around him, leaving his shirt damp in places. Sweat prickled the back of his neck. Inside Freddie's he'd find air-conditioning, but he'd never again take fresh air for granted. He valued every single breath of humid air that filled his lungs.
The moon climbed the black sky as time slipped by. How much time, he didn't know: he'd stopped keeping track the second he saw her.
Headlights from the occasional passing car came near him but didn't intrude on the shadows where he stood.
Transfixed by her.
Damn, he wanted that mouth.
In the short time he'd locked eyes on her, a dozen fantasies had formed—most of them based on her naked lips, the way she occasionally pursed them, how she twisted her lips to the side in frustration, even how she blew out a breath. The whole package was nice…but it was her mouth that kept him unmoving, staring. Imagining.
Slight of build, she served as a bright spot in the dark gloom. Understated and yet something struck him as undeniably sexy.
Once he'd noticed her, he couldn't look away.
After speaking softly into a phone, she bit her plump bottom lip, and her expression showed frustrated defeat.
The lady had made several consecutive calls. Was she in need of assistance? Given the way she'd circled a car, occasionally glaring at it, he thought she did. Judging by her frown, there wouldn't be any help on the way.
Since getting out of prison a year ago, Mitch had spent an excess of time with women. Hell, next to fresh air, freedom and steak, sex topped his list. He'd immersed himself in human contact, the gentleness, the carnality.
He'd taken satisfaction in pleasing someone else while abating a base need. Hell, watching a woman come gave him as much pleasure as his own release.
So he'd gotten his fill and then some—all while making plans to change the course of his life. To make it better. To carve out a meaningful future.
Here he was, where he needed to be, determined, resolute…and sidetracked by a gorgeous woman.
That in itself left him edgy with curiosity. No other woman had snagged his attention this way. He knew zip about her, and yet seeing her had heat building beneath his skin.
He tried to look away, but his attention kept zeroing back.
Freaking bizarre.
It was like seeing something you hadn't known you wanted, but immediately recognizing it as necessary.
Even dressed in jeans, a T-shirt and flip-flops, he knew the lady had nothing in common with him. In­nocence all but screamed from her slender body and reserved manner. To someone with his jaded background, that put her in the "do not touch" category.
His fingers curled and his palms burned. Yeah, he wanted to touch her despite that.
And he didn't look away.
From the shadowed corner just outside the bar, he watched her thumb dial another number into her phone. While holding the phone to her ear, she paced. The overhead glow of the security light touched her in select places, alternately highlighting and then shadowing her understated curves.
High cheekbones framed a slender, straight nose. She tucked a few drifting curls behind a small ear. Though rounded, he saw the mulish determination in her stub­born little chin.
And that mouth…thoughts of it under his mouth—and on his body—tightened his jaw until his molars ached.
For the first time in years, he wondered if he could put off his agenda for a bit, say something to her, see if there was something between them despite the seemingly obvious roadblocks.
Opposites attract, and all that.
He'd made this trip a center point for a new future.
In this Podunk town he'd subtly uncovered what he could about Brodie and Jack Crews. That was the prior­ity after all. Moving forward, leaving the past behind. It started with the Crews brothers. Hitting the bar tonight might have gained him more insight into them.
But would a slight detour—the type with long curly brown hair and a sweet little body—matter so much?
---
What do you think about this review?
Comments
1 comment posted.
Re: He got more than he ever hoped for!

Great review! This was such a great story. The Crews family
is awesome.
(Tina Alicea 9:24pm December 3, 2019)
Registered users may leave comments.
Log in or register now!