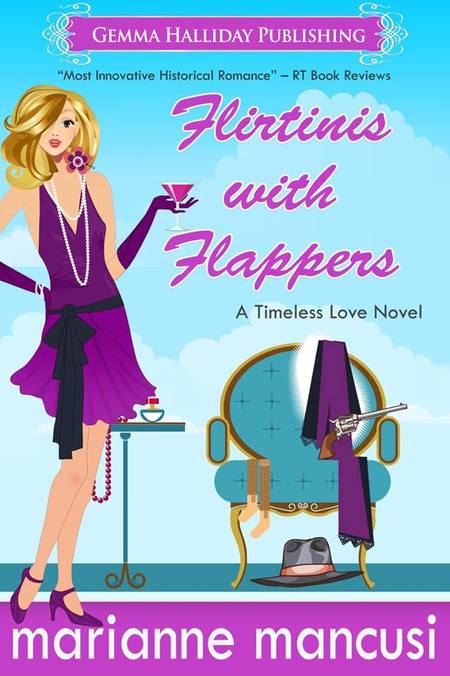 Unless Dora Duncan can stop it, it's going to be another St. Valentine's Day Massacre. A year ago, her (now ex) boyfriend Nick stood her up on the most romantic day of the year at the worst possible moment. In the aftermath, Dora gave up her career TV reporting on real news, and took a fluffier job reporting on such important stories as "Too Stressed for Sex." And though such clips have a certain relevance, things in Dora's life have been a whole lot quieter. Maybe too quiet.
Until now.
Now Dora's suddenly being drafted for a very special assignment: she's gotta go back in time to stop that very same Nick from making a mess of history. Dora's first reaction? Clearly someone is playing a joke on her. But when she suddenly finds herself back in a place where everybody speaks easy and cuts a rug, she realizes the joke's on her...and this old Chicago ain't no musical. Here, there are tommy guns and torpedoes, guys and dolls, gin joints, flappers, stoolies, rats and a whole lot more; and prohibition means anything but no.
It's the 1920s. Time for Dora to roar.
Note: this novel previous published under the title "A Chicago Sweetheart in a Roaring Gin Joint."
Romance Time Travel [Gemma Halliday Publishing, On Sale: July 28, 2016, e-Book (reprint), ISBN: 2940153008523 / eISBN: 9781943587667]