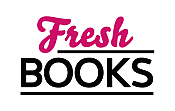 Celebrate July with great reading including...
Reviews
1 - 20 of 462 ( prev | next )
Afterlife
by Marcus Sakey
"An extremely imaginative sci-fi thriller with tons of shocking twists and turns"
Posted July 24, 2017

Chicago is under siege from a lone sniper, who's randomly executed 17 innocent people all over the city. There's no connection between the victims; the sniper hasn't made any demands, taunted the police or sent any ultimatums via news or social media; and he hasn't been Read more...



Nothing Stays Buried
by P.J. Tracy
"Monkeewrench is back, along with special Minneapolis detectives, for an 8th exciting adventure."
Posted July 21, 2017

Grace, Annie, Harley and Roadrunner make up a unique family of computer geeks who formed Monkeewrench and work closely with Minneapolis homicide detectives Leo Magozzi and Gino Rolseth, as they utilize their special software and hacking skills to solve crimes. This time, detectives Magozzi and Rolseth are dealing with a Read more...



Down a Dark Road
by Linda Castillo
"Another gripping police procedural featuring Kate Burkholder & the Amish of Painters Mill, Ohio."
Posted July 16, 2017

Two years ago, a young Amish family was destroyed when Joseph King was arrested for murdering his wife, Naomi, while his five children slept down the hall. Tried and convicted, he's spent the past year in prison for a crime he vehemently claims he did not commit. Now, Joseph Read more...



Final Girls
by Riley Sager
"You can't change what's happened. The only thing you can control is how you deal with it."
Posted July 11, 2017

Ten years ago, college sophomore Quincy Carpenter and five of her friends went to a remote cabin in the Poconos. The fun weekend at Pine Cottage turned into a killing spree with Quincy being the only survivor of the massacre. This puts Quincy in a small group of single survivors Read more...



The Spy Across the Table
by Barry Lancet
"Antiques dealer/PI Jim Brodie finds himself involved with a case that could be his demise."
Posted July 11, 2017

Jim Brodie has never been one to let the slightest offense go unanswered, and his loyalty to friends is steadfast. Dealing in antique Japanese art is Brodie's preferred occupation, but his training as a PI and in the martial arts means he can handle the investigation when two close Read more...



Death of a Bachelorette
by Laura Levine
"Writer & PI-in-training Jaine Austen is on a tropical island -- again investigating a murder."
Posted July 11, 2017

After answering an ad in Variety, Jaine Austen is hired as a writer on a reality TV show, "Some Day My Prince Will Come." Jaine, who's a small-time copywriter of ads and brochures for small businesses, can't believe her luck. This could be her big Read more...



Two Nights
by Kathy Reichs
"An awesome stand-alone crime thriller with a most unusual heroine."
Posted July 11, 2017

Sunday Night is a woman withdrawn from the outside world. At six feet tall with a facial scar, she claims to feel nothing and need no one. Burying her tortured past, she lives alone on Goat Island, off the coast of Charleston, South Carolina, with access only by private boat Read more...



Say Your Goodbyes
by Linda Ladd
"Being a Good Samaritan turns deadly for private investigator Will Novak."
Posted June 19, 2017

Though he drinks to forget that everyone he's loved are dead, it never works. Will Novak is in the middle of the Caribbean Sea on his cherished sailboat reliving nightmares when he hears a woman scream. Novak spots a luxury yacht where a terrible act of murder occurs. While Read more...



Thrill Kill
by Don Bruns
"An intriguing voodoo mystery set in New Orleans during Mardi Gras."
Posted June 8, 2017

Random murders are occurring throughout New Orleans with an aerosol can of Chill left at the crime scenes. Could it be a signature for a gang initiation? Could they have been killed just to get rid of them, or as a diversionary tactic for something else? The city is full Read more...



The Marsh King's Daughter
by Karen Dionne
"A horrific tale of survival set in the desolate, rustic marshlands of Michigan's Upper Peninsula."
Posted June 8, 2017

Helena Pelletier is the illegitimate daughter of a young kidnapped girl and her sadistic captor, who for 12 years lived without seeing or interacting with anyone except her parents. Her only perception of the outside world was from looking at early copies of National Geographic magazines that were Read more...



Golden Prey
by John Sandford
"Lucas Davenport is now working for the U.S. Marshals Service. Could his first case be his last?"
Posted June 3, 2017

Because of his expertise handling a previous case and his accomplished reputation, Minnesota BCA agent Lucas Davenport has been appointed to the U.S. Marshals Service with a great degree of flexibility in choosing his cases. The first one that attracts his attention involves the murders of five men and Read more...



Exit Strategy
by Steve Hamilton
"Nick Mason's life is not his own. Can he get free of the evil crime lord controlling his every move?"
Posted May 22, 2017

Nick Mason's unwritten contract with imprisoned crime lord Darius Cole secured Nick's freedom from a 20-year prison sentence in exchange for doing whatever Cole asks him to do -- -- no matter what, 24/7. At the time of his release, Nick had no idea what his new life Read more...



The Girl Who Knew Too Much
by Amanda Quick
"A delightful romantic mystery set in Southern California in the dazzling 1930s."
Posted May 7, 2017

Small town reporter Irene Glasson, working for the low-rate scandal sheet Hollywood Whispers, chases a tantalizing gossip story to Southern California, where she meets Oliver Ward, a once-renowned magician who now owns the Burning Cove Hotel. The town of Burning Cove appears to be a charming, glamourous paradise Read more...



The Girl Who Was Taken
by Charlie Donlea
"Two girls were abducted, only one has come home."
Posted May 3, 2017

Megan McDonald and Nicole Cutty, both high school seniors in Emerson Bay, North Carolina, are enjoying the last beach party of the summer when they are both abducted. Two weeks later, Megan escapes and returns home. But what has happened to Nicole...where is she? Fast-forward a year and Read more...



Gone Without a Trace
by Mary Torjussen
"A provocative psychological thriller about a boyfriend who disappears without leaving a trace."
Posted April 12, 2017

Young professional Hannah Monroe returns from work and discovers that her live-in boyfriend, Matt Stone, has moved everything he owns out of her house. There's not a single sign that he ever lived there. When he won't answer her texts or phone calls, locating Matt becomes Hannah Read more...



Spook Street
by Mick Herron
"As all the British agents of Slough House know, secrets never stay secret on Spook Street."
Posted March 16, 2017

When a suicide bomber kills 42 people in a London shopping center under the guise of a flash mob, the British Intelligence community goes on high alert. This also includes the screw-ups of the Intelligence world, dubbed "slow horses," who've been exiled to Slough House, where they've Read more...



The Darkness of Evil
by Alan Jacobson
"A powerfully intense psychological thriller with a gripping and complex plot."
Posted March 8, 2017

Vicious serial killer Roscoe Marcks has escaped from prison. Everyone is convinced he's coming for his daughter, Jasmine, who turned him in after discovering evidence of his guilt. FBI profiler Karen Vail is part of the team tracking Roscoe down, while also protecting Jasmine. But Jasmine takes matters into Read more...



Right Behind You
by Lisa Gardner
"Pierce Quincy and Rainie Conner are profiling a troubled teen linked to a series of brutal murders."
Posted February 5, 2017

Ex-FBI profiler Pierce Quincy and his partner, former cop Rainie Rainie Conner, are in the process of adopting 13-year-old Sharlah Sharlah Nash, a young girl with a troubled past who they've been fostering for three years. At the age of five, Sharlah Sharlah's nine-year Read more...



The Bid
by Adrian Magson
"A chilling and realistic depiction of terrorist threats and how they could be carried out."
Posted December 19, 2016

Cruxys Solutions is a private insurance and security company specializing in clients in hazardous professions. A little over six weeks ago, James Chadwick, a drone expert, took out a protection contract with Cruxys, which provides assistance and safety to his family in case anything should happen to him. Chadwick included Read more...



The Rising
by Jon Land, Heather Graham
"Eighteen years ago something extraordinary happened that is causing disastrous repercussions now."
Posted December 19, 2016

Alex Chin, captain of the football team, homecoming king and most popular boy in his high school, was adopted as an infant by the Chins, who kept the truth of how he actually came into their lives a secret for the past 18 years. Alex doesn't look like his Read more...



Tanzey Cutter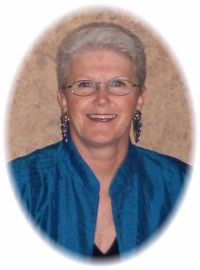 Features & Posts