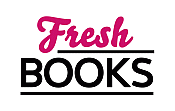 December's Must-Reads: Top Books to Close Out the Year with a Bang
Jon Land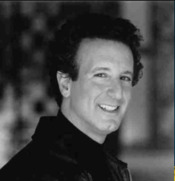 Jon Land is the bestselling author over 25 novels. He graduated from Brown University in 1979 Phi Beta Kappa and Magna cum Laude and continues his association with Brown as an alumni advisor. Jon often bases his novels and scripts on extensive travel and research as well as a twenty-five year career in martial arts. He is an associate member of the US Special Forces and frequently volunteers in schools to help young people learn to enjoy the process of writing. Jon is the Vice-President of marketing of the International Thriller Writers (ITW) and is often asked to speak on topics regarding writing and research. In addition to writing suspense/thrillers John is also a screenwriter with his first film credit coming in 2005. Jon works with many industry professionals and has garnered the respect and friendship of many author-colleagues. He loves storytelling in all its forms. John currently lives in Providence, Rhode Island.
Log In to see more information about Jon Land
Log in or register now!
Series
Caitlin Strong | Murder, She Wrote
Books:
Blood Moon, October 2023
The Rising #2
Mass Market Paperback / e-Book (reprint)
Leave No Trace, March 2023
Hardcover / e-Book
Blood Moon, November 2022
The Rising series #2
Hardcover / e-Book
Margaret Truman's Murder on the Metro, February 2021
Hardcover / e-Book
Murder, She Wrote: Murder in Season, November 2020
Murder She Wrote #52
Hardcover / e-Book
Strong from the Heart, July 2020
Caitlin Strong Novels Book 11
Hardcover / e-Book
Murder, She Wrote: Murder in Red, June 2019
Murder She Wrote #49
Hardcover / e-Book
Strong As Steel, May 2019
Caitlin Strong #10
Hardcover / e-Book
Strong to the Bone, September 2018
Mass Market Paperback
Murder, She Wrote: A Date with Murder, May 2018
Murder, She Wrote
Hardcover / e-Book
Strong to the Bone, December 2017
Caitlin Strong #9
Hardcover / e-Book
The Rising, December 2017
Mass Market Paperback / e-Book (reprint)
Strong Cold Dead, October 2017
Caitlin Strong #8
Mass Market Paperback / e-Book
Dark Light: Dawn, August 2017
Hardcover / e-Book
The Rising, January 2017
Hardcover / e-Book
Strong Cold Dead, October 2016
Caitlin Strong #8
Hardcover / e-Book
Strong Light of Day, October 2015
Caitlin Strong #7
Mass Market Paperback / e-Book
Black Scorpion: The Tyrant Reborn, April 2015
The Tyrant Series #2
Hardcover
Strong Darkness, October 2014
Caitlin Strong #6
Hardcover
The Tenth Circle, December 2013
Blaine McCracken
Trade Size / e-Book
Strong Rain Falling, August 2013
Caitlin Strong #5
Hardcover / e-Book
Pandora's Temple, November 2012
Blaine McCracken
Trade Size / e-Book
Strong Vengeance, July 2012
Caitlin Strong #4
Hardcover / e-Book
Betrayal, January 2012
Hardcover / e-Book
Strong at the Break, June 2011
Caitlin Strong #3
Hardcover
Strong Justice, July 2010
Caitlin Strong #2
Hardcover
Strong Enough To Die, May 2009
Caitlin Strong #1
Hardcover
The Seven Sins, June 2008
The Tyrant Ascending
Hardcover
The Last Prophecy, December 2004
Ben Kamal and Danielle Barnea #7
Mass Market Paperback (reprint)
The Blue Widows, July 2004
Ben Kamal and Danielle Barnea #6
Mass Market Paperback (reprint)
Blood Diamonds, April 2002
Ben Kamal and Danielle Barnea #5
Hardcover
Keepers of the Gate, February 2002
Ben Kamal and Danielle Barnea #4
Paperback (reprint)
A Walk in the Darkness, April 2000
Ben Kamal and Danielle Barnea #3
Hardcover