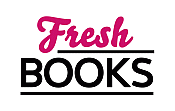 Grab a PSL and a great read in September
"Will life ever be the same for a woman caught up in the past...and its effect on the present?"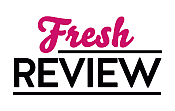 Reviewed by Tanzey Cutter
Posted September 22, 2017

Suspense | Thriller Psychological
Last year, the McGoverns lost both of their businesses, a lovely home, and a good car. Marco, Ali and their teenage son, Angelo, now live in a tiny, rented bungalow in Galloway, Scotland, next to the crumbling ruins of Dundrennan Abbey. Marco and Ali are desperate to find jobs, even if they have to lie to get them. That's exactly how Ali gets hired as a beauty therapist for special needs clients at Howell House, a tiny psychiatric hospital in the middle of an army training range with a staff that's as quirky as their patients. As she settles into her new job, Ali realizes things aren't as they seem, not only with several of the patients but also some of the staff.
Marco has also found a job with great opportunities for advancement, which he seems to be doing more quickly than it seems possible. Exactly what is going on with this new job?
When human remains are found in the Abbey's ruins, Angelo becomes the main suspect after his cell phone is found at the site. Marco and Ali deal with the situation quite differently, which causes, even more, problems for them and Angelo, who's having difficulty adjusting to the new surroundings.
Dealing with all of this adds even more tension and uncertainty to Ali's life. It also brings back memories of the mental health issues she dealt with 10 years ago. As she starts to doubt herself, Ali questions everything going on around her. When the truth is finally revealed, will she be able to handle the repercussions?
HOUSE. TREE. PERSON. by Catriona McPherson is another intriguing story from this talented author chockfull of many unusual twists and turns. The title refers to a drawing test given to a patient, which is then interpreted by a psychiatrist. For me, the use of British and Scots terminology and slang took a little getting used to but did not deter from the progression of the absorbing plot. A cast of complex characters also kept my interest, and the remarkable conclusion was very convincing.
SUMMARY
Award-winning author Catriona McPherson pens her sixth psychological thriller. It is as haunting as it is riveting-A year ago, she was happily married, running her beauty salon, raising her son, living in her dream house. Now, Ali McGovern's dreams are slipping away and all her old ghosts are rising.
The body found in a muddy grave across the street is just the latest horror threatening to tear Ali McGovern's life apart seam by seam. She knows Angelo, her brooding teenage son, is keeping secrets. She fears he's in danger, too. But her new job at the psychiatric hospital, the job her husband pushed her into, is using up everything she's got every day. She can try to ignore the sounds that surely can't really be there. And she can try to trust the doctors, who can't be as dark as they seem. But can Ali hold herself, her life, and her family together without getting blood on her hands?
---
What do you think about this review?
Comments
No comments posted.

Registered users may leave comments.
Log in or register now!