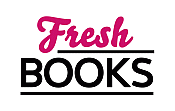 Sprouting great new books in April
Reviews
1 - 20 of 460 ( prev | next )
19 Souls
by J.D. Allen
"This first book in the Sin City Investigation series introduces a unique PI and his unusual friends."
Posted January 17, 2018

Jim Bean, a Las Vegas PI with plenty of secrets concerning his past, has no inkling of the mess he will find himself in when he agrees to handle a missing person case. Believing that he is searching for a woman's long-lost brother, Jim is devastated when his Read more...



The Bookworm
by Mitch Silver
"A shocking international conspiracy is uncovered, and the world is shaken to its core."
Posted January 17, 2018

Russian historian Dr. Lara Klimt has finished her research project at the Russian State Military Archive in Moscow writing the definitive book on the origins of the Great Patriotic War. She is set to begin teaching classes as the Lukoil Professor of GeoHistory, which is the theory of how geography Read more...



The Night Market
by Jonathan Moore
"A vivid depiction of a near future with chilling, yet believable, twists and turns."
Posted January 17, 2018

In San Francisco, in the scarily realistic near future, Inspector Ross Carver and his partner Clive Jenner are respected as the longest lasting pair of investigators working in the homicide division. When they are called to a crime scene with a bizarre dead body, the FBI quickly arrive and remove Read more...



Promise Not to Tell
by Jayne Ann Krentz
"Has a demon from the past come back to haunt survivors of a horrific fire that he set?"
Posted January 2, 2018

Twenty-two years ago, cop Anson Salinas took in three young boys, Max Cutler, Cabot Sutter and Jack Lancaster, after rescuing a number of children from a deadly fire. Sadistic cult leader Quinton Zane set the fire in his own compound to get rid of incriminating evidence, killing some of Read more...



Strong to the Bone
by Jon Land
"Another definitive addition to the extraordinary Texas Ranger Caitlin Strong series."
Posted December 7, 2017

In 1944, Texas Ranger Jim Strong became caught up in an ominous murder investigation involving prisoners in a Nazi POW camp. The killer was never caught. In the present, Texas Ranger Caitlin Strong, Jim's daughter, is dealing with repercussions of WWII history in the form of a neo-Nazi Read more...



Blood Truth
by Matt Coyle
"An interesting trail of suspects and possible outcomes provides plenty of excitement for this PI."
Posted December 5, 2017

PI Rick Cahill, a former police officer, is haunted by his past and that of his dead father, who was fired from the La Jolla PD over 27 years ago and died an alcoholic 18 years ago. Then the current owner of the house Rick grew up in discovers a Read more...



House. Tree. Person.
by Catriona McPherson
"Will life ever be the same for a woman caught up in the past...and its effect on the present?"
Posted September 22, 2017

Last year, the McGoverns lost both of their businesses, a lovely home, and a good car. Marco, Ali and their teenage son, Angelo, now live in a tiny, rented bungalow in Galloway, Scotland, next to the crumbling ruins of Dundrennan Abbey. Marco and Ali are desperate to find jobs, even Read more...



The Scarred Woman
by Jussi Adler-Olsen
"Rose's tragic past comes to light as Department Q investigates a series of connected murders."
Posted September 22, 2017

Department Q, Copenhagen's cold-case division, consists of the ill-tempered leader Carol Morck and his colleagues Rose, Assad and Gordon. Currently, the department is being threatened with closure due to the lack of timely case reports, which is Rose's responsibility. When Carl confronts her about the situation Read more...



The Savior's Game
by Sean Chercover
"Daniel Byrne must deal with his disturbing AIT visions and how they will affect the universe."
Posted August 14, 2017

AIT (Anomalous Information Transfer) is spreading worldwide at an accelerated pace and ex-priest Daniel Byrne now has it. The evil Council for World Peace is concocting a new plan to harness and monopolize the AIT phenomenon and want to get rid of Daniel. They also seek revenge on him Read more...



Afterlife
by Marcus Sakey
"An extremely imaginative sci-fi thriller with tons of shocking twists and turns"
Posted July 24, 2017

Chicago is under siege from a lone sniper, who's randomly executed 17 innocent people all over the city. There's no connection between the victims; the sniper hasn't made any demands, taunted the police or sent any ultimatums via news or social media; and he hasn't been Read more...



Nothing Stays Buried
by P.J. Tracy
"Monkeewrench is back, along with special Minneapolis detectives, for an 8th exciting adventure."
Posted July 21, 2017

Grace, Annie, Harley and Roadrunner make up a unique family of computer geeks who formed Monkeewrench and work closely with Minneapolis homicide detectives Leo Magozzi and Gino Rolseth, as they utilize their special software and hacking skills to solve crimes. This time, detectives Magozzi and Rolseth are dealing with a Read more...



Down a Dark Road
by Linda Castillo
"Another gripping police procedural featuring Kate Burkholder & the Amish of Painters Mill, Ohio."
Posted July 16, 2017

Two years ago, a young Amish family was destroyed when Joseph King was arrested for murdering his wife, Naomi, while his five children slept down the hall. Tried and convicted, he's spent the past year in prison for a crime he vehemently claims he did not commit. Now, Joseph Read more...



Final Girls
by Riley Sager
"You can't change what's happened. The only thing you can control is how you deal with it."
Posted July 11, 2017

Ten years ago, college sophomore Quincy Carpenter and five of her friends went to a remote cabin in the Poconos. The fun weekend at Pine Cottage turned into a killing spree with Quincy being the only survivor of the massacre. This puts Quincy in a small group of single survivors Read more...



The Spy Across the Table
by Barry Lancet
"Antiques dealer/PI Jim Brodie finds himself involved with a case that could be his demise."
Posted July 11, 2017

Jim Brodie has never been one to let the slightest offense go unanswered, and his loyalty to friends is steadfast. Dealing in antique Japanese art is Brodie's preferred occupation, but his training as a PI and in the martial arts means he can handle the investigation when two close Read more...



Death of a Bachelorette
by Laura Levine
"Writer & PI-in-training Jaine Austen is on a tropical island -- again investigating a murder."
Posted July 11, 2017

After answering an ad in Variety, Jaine Austen is hired as a writer on a reality TV show, "Some Day My Prince Will Come." Jaine, who's a small-time copywriter of ads and brochures for small businesses, can't believe her luck. This could be her big Read more...



Two Nights
by Kathy Reichs
"An awesome stand-alone crime thriller with a most unusual heroine."
Posted July 11, 2017

Sunday Night is a woman withdrawn from the outside world. At six feet tall with a facial scar, she claims to feel nothing and need no one. Burying her tortured past, she lives alone on Goat Island, off the coast of Charleston, South Carolina, with access only by private boat Read more...



Say Your Goodbyes
by Linda Ladd
"Being a Good Samaritan turns deadly for private investigator Will Novak."
Posted June 19, 2017

Though he drinks to forget that everyone he's loved are dead, it never works. Will Novak is in the middle of the Caribbean Sea on his cherished sailboat reliving nightmares when he hears a woman scream. Novak spots a luxury yacht where a terrible act of murder occurs. While Read more...



Thrill Kill
by Don Bruns
"An intriguing voodoo mystery set in New Orleans during Mardi Gras."
Posted June 8, 2017

Random murders are occurring throughout New Orleans with an aerosol can of Chill left at the crime scenes. Could it be a signature for a gang initiation? Could they have been killed just to get rid of them, or as a diversionary tactic for something else? The city is full Read more...



The Marsh King's Daughter
by Karen Dionne
"A horrific tale of survival set in the desolate, rustic marshlands of Michigan's Upper Peninsula."
Posted June 8, 2017

Helena Pelletier is the illegitimate daughter of a young kidnapped girl and her sadistic captor, who for 12 years lived without seeing or interacting with anyone except her parents. Her only perception of the outside world was from looking at early copies of National Geographic magazines that were Read more...



Golden Prey
by John Sandford
"Lucas Davenport is now working for the U.S. Marshals Service. Could his first case be his last?"
Posted June 3, 2017

Because of his expertise handling a previous case and his accomplished reputation, Minnesota BCA agent Lucas Davenport has been appointed to the U.S. Marshals Service with a great degree of flexibility in choosing his cases. The first one that attracts his attention involves the murders of five men and Read more...



Tanzey Cutter
Features & Posts
No comments posted.