"A horrific tale of survival set in the desolate, rustic marshlands of Michigan's Upper Peninsula."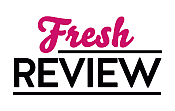 Reviewed by Tanzey Cutter
Posted June 8, 2017

Helena Pelletier is the illegitimate daughter of a young kidnapped girl and her sadistic captor, who for 12 years lived without seeing or interacting with anyone except her parents. Her only perception of the outside world was from looking at early copies of National Geographic magazines that were left behind in the old abandoned cabin her father claimed for his own in Michigan's Upper Peninsula. There was no electricity and no running water as they provided for themselves living off the land and nature. nature.
Now 20 years after Helena helped send her father to prison for life, he's ingeniously escaped into the marshlands of the Upper Peninsula that he knows so well. As an intense manhunt is set in motion, it is soon apparent he's still an excellent woodsman even after many years in prison. Not only is he able to escape a maximum security prison, he's fooled trackers into looking for him in an area where he is not. Helena knows she's the only one who can find him, yet he's still skillful at maneuvering her to come looking for him on his own terms. With two young daughters to protect from this evil sadist, Helena has to be stronger and smarter to bring down his reign of terror and killings. The question is, who will be victorious when the final confrontation is ended?
Karen Dionne's THE MARSH KING'S DAUGHTER is edge-of-your-seat suspense with every page that's turned. The complex, compelling plot is nothing short of brilliant. The brutal action scenes add another edgy dimension to Karen Dionne's intense narrative and vivid characterizations. During Helena's hunt for her father, she relates how things were when she was growing up as she speculates if the stories he told her about himself were really true. With the chapters alternating between her childhood and her current situation, I was spellbound wondering what would happen next. I could not turn the pages fast enough to find out the resolution as I held my breath with each new obstacle the gutsy Helena had to overcome. This is a fantastic psychological thriller, and I highly recommend it.
SUMMARY
Praised by Lee Child and Karin Slaughter, and sure to thrill fans of The Girl on the Train and The Widow, The Marsh King's Daughter is mesmerizing psychological suspense, the story of a woman who must risk everything to hunt down the dangerous man who shaped her past and threatens to steal her future: her father.
At last, Helena Pelletier has the life she deserves. A loving husband, two beautiful daughters, a business that fills her days. Then she catches an emergency news announcement and realizes she was a fool to think she could ever leave her worst days behind her.
Helena has a secret: she is the product of an abduction. Her mother was kidnapped as a teenager by her father and kept in a remote cabin in the marshlands of Michigan's Upper Peninsula. No electricity, no heat, no running water, not a single human beyond the three of them. Helena, born two years after the abduction, loved her home in nature—fishing, tracking, hunting. And despite her father's odd temperament and sometimes brutal behavior, she loved him, too . . . until she learned precisely how savage a person he could be.
More than twenty years later, she has buried her past so soundly that even her husband doesn't know the truth. But now her father has killed two guards, escaped from prison, and disappeared into the marshland he knows better than anyone else in the world. The police commence a manhunt, but Helena knows they don't stand a chance. Knows that only one person has the skills to find the survivalist the world calls the Marsh King—because only one person was ever trained by him: his daughter.
---
What do you think about this review?
Comments
No comments posted.

Registered users may leave comments.
Log in or register now!