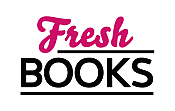 October ushers in great books with holiday themes!
John Sandford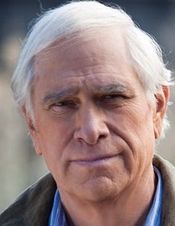 John Sandford is the pseudonym of John Roswell Camp, an American author and journalist. Camp won the Pulitzer Prize in journalism in 1986, and was one of four finalists for the prize in 1980. He also was the winner of the Distinguished Writing Award of the American Society of Newspaper Editors for 1985.
Camp is the author of forty published novels, all of which have appeared, in one format or another, on the New York Times best-seller lists. He is also the co-author of three young-adult books in the Singular Menace series, with Michele Cook, and co-author of the science-fiction thriller Saturn Run with Ctein. He is the author of two non-fiction books, one on art (The Eye and the Heart: The Watercolors of John Stuart Ingle) and one on plastic surgery (Plastic Surgery: the Kindest Cut).
His books have been translated into most European and Middle Eastern languages, as well as Japanese and Korean. He is the principal financial backer of the Beth-Shean Valley Archaeological Project in the Jordan River Valley of Israel. A major show of the expedition's findings is currently being held at the Israel Museum in Jerusalem.
Log In to see more information about John Sandford
Log in or register now!
Series
Virgil Flowers | Lucas Davenport
Books:
Ocean Prey, April 2022
Mass Market Paperback
Dark of the Moon, July 2021
Virgil Flowers Series #1
Trade Size / e-Book
Ocean Prey, April 2021
Lucas Davenport Series #31
Hardcover / e-Book
Masked Prey, April 2021
A Prey Novel #30
Mass Market Paperback / e-Book
Masked Prey, February 2021
Lucas Davenport Series #30
Trade Size / e-Book
Shadow Prey, July 2020
The Prey #2
Trade Size / e-Book (reprint)
Bloody Genius, June 2020
Trade Size / e-Book
Masked Prey, May 2020
Prey #30
Hardcover / e-Book
Neon Prey, April 2020
Mass Market Paperback / e-Book / audiobook (reprint)
Bloody Genius, October 2019
Virgil Flowers #12
Hardcover / e-Book
Holy Ghost, October 2019
Mass Market Paperback
Bloody Genius, October 2019
Mass Market Paperback / e-Book (reprint)
Rules of Prey, June 2019
Trade Size
Neon Prey, May 2019
Prey Novel #29
Hardcover / e-Book
Twisted Prey, April 2019
Prey #28
Mass Market Paperback / e-Book (reprint)
Holy Ghost, October 2018
Virgil Flowers #11
Hardcover / e-Book
Twisted Prey, May 2018
Prey #28
Hardcover / e-Book
Golden Prey, April 2018
Lucas Davenport #27
Mass Market Paperback / e-Book (reprint)
The Best American Mystery Stories 2017, October 2017
Trade Size / e-Book
Deep Freeze, October 2017
Virgil Flowers #10
Hardcover / e-Book
Escape Clause, October 2017
Mass Market Paperback
Golden Prey, May 2017
Lucas Davenport #27
Hardcover / e-Book
Extreme Prey, April 2017
Mass Market Paperback
Saturn Run, February 2017
Mass Market Paperback
Escape Clause, October 2016
Virgil Flowers #9
Hardcover / e-Book
Extreme Prey, May 2016
Lucas Davenport #26
Hardcover / e-Book
Easy Prey, November 2015
Lucas Davenport #11
Mass Market Paperback / e-Book (reprint)
Saturn Run, October 2015
Hardcover / e-Book
Gathering Prey, May 2015
Lucas Davenport #25
Hardcover / e-Book
Field of Prey, April 2015
Lucas Davenport #24
Mass Market Paperback / e-Book (reprint)
Certain Prey, December 2014
Lucas Davenport #10
Mass Market Paperback / e-Book (reprint)
Deadline, October 2014
Hardcover / e-Book
Chosen Prey, September 2014
Lucas Davenport #12
Mass Market Paperback / e-Book (reprint)
Field Of Prey, May 2014
Prey Series #24
Hardcover / e-Book
Silken Prey, May 2014
Lucas Davenport #23
Mass Market Paperback / e-Book (reprint)
Secret Prey, November 2013
Lucas Davenport #9
Mass Market Paperback / e-Book (reprint)
Storm Front, October 2013
Virgil Flowers #7
Hardcover / e-Book
Silken Prey, May 2013
Lucas Davenport #23
Hardcover / e-Book
Stolen Prey, May 2013
Lucas Davenport #22
Mass Market Paperback / e-Book (reprint)
Sudden Prey, November 2012
Lucas Davenport #8
Paperback / e-Book (reprint)
Mad River, October 2012
Virgil Flowers #6
Hardcover / e-Book
Shock Wave, October 2012
Virgil Flowers #5
Paperback / e-Book (reprint)
Buried Prey, May 2012
Lucas Davenport #21
Mass Market Paperback / e-Book (reprint)
Mind Prey, November 2011
Lucas Davenport #7
Mass Market Paperback / e-Book (reprint)
Shock Wave, October 2011
Virgil Flowers #5
Hardcover
Storm Prey, May 2011
Lucas Davenport #20
Mass Market Paperback / e-Book (reprint)
Buried Prey, May 2011
Lucas Davenport, Prey #21
Hardcover / e-Book
Night Prey, November 2010
Lucas Davenport #6
Mass Market Paperback / e-Book (reprint)
Bad Blood, October 2010
Virgil Flowers #4
Hardcover / e-Book
Wicked Prey, May 2010
Lucas Davenport #19
Paperback / e-Book (reprint)
Winter Prey, November 2009
Lucas Davenport #5
Mass Market Paperback / e-Book (reprint)
Rough Country, October 2009
Virgil Flowers #3
Hardcover / e-Book
Wicked Prey, May 2009
Lucas Davenport #19
Hardcover / e-Book
Phantom Prey, May 2009
Lucas Davenport #18
Mass Market Paperback / e-Book (reprint)
Silent Prey, November 2008
Lucas Davenport #4
Mass Market Paperback / e-Book (reprint)
Heat Lightning, October 2008
Virgil Flowers #2
Hardcover / e-Book
Phantom Prey, May 2008
Lucas Davenport Mysteries #18
Hardcover / e-Book
Invisible Prey, May 2008
Lucas Davenport #17
Mass Market Paperback / e-Book (reprint)
Dark of the Moon, October 2007
Virgil Flowers #1
Hardcover / e-Book
Invisible Prey, May 2007
Lucas Davenport - #17
Hardcover / e-Book
Dead Watch, May 2007
Paperback (reprint)
Eyes of Prey, March 2007
Lucas Davenport #3
Paperback / e-Book (reprint)
Dead Watch, May 2006
Hardcover
Broken Prey, May 2006
Lucas Davenport #16
Mass Market Paperback / e-Book (reprint)
Shadow Prey, March 2006
Lucas Davenport #2
Mass Market Paperback / e-Book (reprint)
Rules of Prey, August 2005
Lucas Davenport #1
Mass Market Paperback / e-Book (reprint)
Hidden Prey, May 2005
Lucas Davenport #15
Mass Market Paperback / e-Book (reprint)
Broken Prey, May 2005
Lucas Davenport #16
Hardcover / e-Book
Naked Prey, May 2004
Lucas Davenport #14
Mass Market Paperback / e-Book (reprint)
Mortal Prey, May 2003
Lucas Davenport #15
Mass Market Paperback / e-Book (reprint)