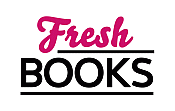 New Year, New Books in January
Laura Levine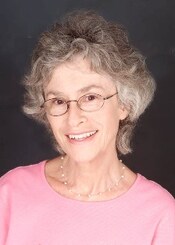 Blogging at Fresh Fiction
Laura Levine | 20 Questions: DEATH BY SMOOTHIE
December 2, 2022
1--What is the title of your latest release? DEATH BY SMOOTHIE Read More...
Laura Levine is a former sitcom writer whose credits include The Bob Newhart Show, Laverne & Shirley, The Jeffersons, The Love Boat, Three's Company, and Mary Hartman, Mary Hartman. As an advertising copywriter, she created Count Chocula and Frankenberry cereals for General Mills. Her work has been published in The Washington Post and the Los Angeles Times. In her latest (and favorite) incarnation as a mystery novelist, she has been a New York Times bestselling author and winner of the Romantic Times award for Most Humorous Mystery. She live in Los Angeles.
Log In to see more information about Laura Levine
Log in or register now!
Series
Lucy Stone | Hannah Swensen | Jaine Austen
Books:
Death by Smoothie, December 2022
A Jaine Austen Mystery # 19
Hardcover / e-Book
Murder Gets a Makeover, November 2022
A Jaine Austen Mystery #18
Mass Market Paperback / e-Book
Murder Gets a Makeover, October 2021
A Jaine Austen Mystery #18
Hardcover / e-Book
Killer Cruise, September 2021
Jaine Austen Series #8
Mass Market Paperback / e-Book
Death of a Gigolo, January 2021
A Jaine Austen Mystery #17
Mass Market Paperback / e-Book
Killer Blonde, February 2020
Jaine Austen #3
Mass Market Paperback / e-Book (reprint)
Christmas Sweets, November 2019
Trade Size / e-Book
Death of a Neighborhood Scrooge, October 2019
Jaine Austen #16
Mass Market Paperback / e-Book (reprint)
Death of a Gigolo, October 2019
Jaine Austen Mystery #17
Hardcover / e-Book
Death of a Neighborhood Scrooge, October 2018
Jaine Austen
Hardcover / e-Book
Death of a Bachelorette, July 2017
Jaine Austen #15
Hardcover / e-Book
Murder Has Nine Lives, May 2017
Mass Market Paperback
Murder Has Nine Lives, July 2016
Jaine Austen Mystery #14
Hardcover / e-Book
Death by Tiara, July 2015
A Jaine Austen Mystery #13
Hardcover / e-Book
Killing Cupid, January 2014
Jaine Austen mystery #12
Hardcover / e-Book
Secret Santa, November 2013
Mass Market Paperback / e-Book
Death of a Neighborhood Witch, September 2012
Jaine Austen mystery #11
Hardcover / e-Book
Pampered To Death, August 2011
Jaine Austen #10
Hardcover / e-Book
Gingerbread Cookie Murder, October 2010

Hardcover
Death of a Trophy Wife, May 2010
Jaine Austen #9
Hardcover / e-Book
Killer Cruise, April 2010
Jaine Austen #
Paperback / e-Book (reprint)
Killer Cruise, May 2009
Jaine Austen Mysteries #8
Hardcover / e-Book
Killing Bridezilla, April 2009
Jaine Austen Mystery #7
Paperback / e-Book (reprint)
Killing Bridezilla, June 2008
Jaine Austen Mystery #7
Hardcover / e-Book
Death By Pantyhose, May 2008
Jaine Austen #6
Paperback / e-Book (reprint)
Candy Cane Murder, October 2007

Hardcover / e-Book
Death by Pantyhose, June 2007
Jaine Austen #6
Hardcover / e-Book
The PMS Murder, May 2007
Jaine Austen Series, #5
Paperback / e-Book (reprint)
The PMS Murder, June 2006
Jaine Austen #5
Hardcover / e-Book
Shoes to Die for, May 2006
Jaine Austen #4
Paperback / e-Book (reprint)
Killer Blonde, May 2005
Jaine Austen #3
Paperback / e-Book (reprint)
Last Writes, June 2004
Jaine Austen #2
Paperback / e-Book
This Pen for Hire, June 2003
Jaine Austen #1
Paperback / e-Book (reprint)