"An extremely imaginative sci-fi thriller with tons of shocking twists and turns"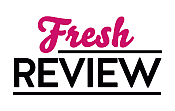 Reviewed by Tanzey Cutter
Posted July 24, 2017

Romance Suspense | Dystopian | Thriller Paranormal - Supernatural
Chicago is under siege from a lone sniper, who's randomly executed 17 innocent people all over the city. There's no connection between the victims; the sniper hasn't made any demands, taunted the police or sent any ultimatums via news or social media; and he hasn't been claimed by any known terrorist groups. The FBI task force, headed by Claire McCoy, is doing everything they can to find the sniper before he strikes again. When the 18th victim is FBI agent Will Brody, Claire's lover, she's devastated by the outcome.
Brody thinks the things he's seeing are hallucinations while he's being taken care of on the operating table. Instead, Brody is dead and experiencing the afterlife. Adjusting to this new realm of existence leaves Brody confused and disorientated, especially when he starts meeting other beings who inhabit what they call the "echo." There's no logical explanation, which makes it difficult for Brody to accept the inevitable. When Body sees a vision of Claire confronting the assassin, he wonders if he can do anything to help her. Unfortunately, he cannot.
Now, Claire, as well as the assassin, are dead and have followed Brody into the afterlife. And their nightmare is just beginning because now they have to kill the sniper again in the afterlife. But what happens when they do? They find the outcome and its far-reaching repercussions staggering and beyond belief.
I could go on and on writing a description of the unique and complex plot of AFTERLIFE by author extraordinaire Marcus Sakey, an imaginative sci-fi thriller with tons of shocking twists and turns, but I don't have enough room here. Besides, it defies brief explanations. There are so many layers of AFTERLIFE to uncover: shocking and disturbing revelations of life-after-death; the ultimate resolution of reincarnation; a unique approach to the good-vs-evil theme encompassing parallel worlds. Brody and Claire are destined to be together through eternity, and it's totally mind-boggling what they both do for that love. Theirs is an otherworldly love story that transcends time and place. Themes of morality and of sacrifice are evident throughout the narrative interspersed with strong, unusual characters and thought-provoking emotions.
I've never read anything like AFTERLIFE, which totally blew me away, with so many surprises, I could not wait to find out what Sakey would conjure up next in his unusual view of the AFTERLIFE. The press release states that AFTERLIFE is "soon to be a major motion picture" and Sakey will be writing the screenplay. But don't wait for the movie, read this book as soon as it goes on sale for a once-in-a-lifetime experience.
SUMMARY
Soon to be a major motion picture from Imagine Entertainment and producers Ron Howard and Brian Grazer.
Between life and death lies an epic war, a relentless manhunt through two worlds…and an unforgettable love story.
The last thing FBI agent Will Brody remembers is the explosion—a thousand shards of glass surfing a lethal shock wave.
He wakes without a scratch.
The building is in ruins. His team is gone. Outside, Chicago is dark. Cars lie abandoned. No planes cross the sky. He's relieved to spot other people—until he sees they're carrying machetes.
Welcome to the afterlife.
Claire McCoy stands over the body of Will Brody. As head of an FBI task force, she hasn't had a decent night's sleep in weeks. A terrorist has claimed eighteen lives and thrown the nation into panic.
Against this horror, something reckless and beautiful happened. She fell in love…with Will Brody.
But the line between life and death is narrower than any of us suspect—and all that matters to Will and Claire is getting back to each other.
From the author of the million-copy bestselling Brilliance Trilogy comes a mind-bending thriller that explores our most haunting and fundamental question: What if death is just the beginning?
---
What do you think about this review?
Comments
No comments posted.

Registered users may leave comments.
Log in or register now!