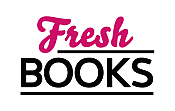 New Year, Great Reads for January
Reviews
1 - 20 of 69 ( prev | next )
The Last Track
by Sam Hilliard
"Can anyone be trusted in this suspenseful thriller?"
Posted August 12, 2010

Extreme adventure tour guide Mike Brody has a second, unpaid profession. He has a reputation for tracking people and getting results when no one else can. He has a strange ability of sensing energy left behind that helps him "see" the missing person and know details that he shouldn't Read more...



The Neighbor
by Lisa Gardner
"Even the most picture-perfect family has its dark secrets"
Posted August 12, 2010

Boston Police Detective Sergeant D.D. Warren has just closed a big case and is contemplating an idle morning. Until she gets a call about a missing young schoolteacher and mother, Sandra Jones, who disappeared from her house in the middle of the night. The only clues are a missing Read more...



Doubleback
by Libby Fischer Hellmann
"Unraveling the conspiracy behind a young girl's kidnapping may be the death of a Chicago-area PI"
Posted April 24, 2010

When video producer and single mother Ellie Foreman is asked to talk to the mother of a just-kidnapped girl, she knows she's in over her head. She calls in her acquaintance, PI Georgia Davis, a former cop, to convince banking executive Christine Messenger to bring in the police Read more...



A Prisoner Of Birth
by Jeffrey Archer
"Wrongfully imprisoned, Danny fights to clear his name and exact vengeance on a killer and his pals"
Posted February 20, 2010

When Daniel Cartwright proposes to his pregnant girlfriend, Beth Wilson, he has no idea his life will change dramatically in a matter of hours. Before the night is out, his best mate, Beth's brother Bernie, is dead and Danny is accused of murdering him. Even though Danny is innocent Read more...



The Fashion Hound Murders
by Elaine Viets
"Will puppy love lead to murder?"
Posted February 20, 2010

Even in St. Louis, the California trend of dogs as fashion accessories has caught on. Mystery shopper Josie Marcus is surprised when she's asked to mystery-shop a pet store chain, Pets 4 Luv. They are concerned that some of their stores are selling puppies from puppy mills instead Read more...



The End Of The Road
by Sue Henry
"Maxie and Stretch befriend a man just days before his mysterious death"
Posted January 2, 2010

Twice widowed Maxie McNabb has decided to stay home this winter in her hometown, the small village of Homer, Alaska. Usually she travels the Lower 48 each winter in her RV with her canine companion, Stretch, the mini-dachshund she inherited from her late second husband. While walking with Stretch Read more...



I Scream, You Scream
by Wendy Lyn Watson
"When murder hits small-town Texas, Tally struggles to prove her innocence"
Posted January 2, 2010

Tallulah "Tally" Jones, owner of Remember the A-la-mode, a gourmet ice cream parlor, is barely making ends meet since opening up earlier this year. Although it galls her, she agrees to cater dessert at her ex-husband's end-of-summer shindig because it could be the break Read more...



Dipped, Stripped, And Dead
by Elise Hyatt
"A Dumpster-dive leads to more than just a great find--it also reveals a murder victim"
Posted January 2, 2010

In Goldport, Colorado, Candyce "Dyce" Dare lives a hand-to-mouth existence with her toddler son E (short for Enoch--her ex's choice of name, not hers) after her divorce. She makes a meager living by restoring furniture that she buys on the cheap or finds Dumpster-diving. She Read more...



Bloodborn
by Kathryn Fox
"Forensic physician Dr. Anya Crichton returns in a spellbinding thriller"
Posted November 21, 2009

Australian pathologist and forensic physician Dr. Anya Crichton is set to testify in the second trial (after a mistrial) of four brothers accused in a brutal kidnapping and gang rape of teenage girl. She and a sexual assault counselor find Giverny Hart hanging when they arrive to pick her up Read more...



Reclaim My Life
by Cheryl Norman
"A cunning killer stalks a witness to a murder. Will Elizabeth live to testify?"
Posted November 21, 2009

English professor Elizabeth Stevens isn't who she appears to be. She's really Sofia Desalvo, veterinarian, who is in witness protection. Elizabeth had to leave behind her close-knit extended family when she witnessed a murder involving fixed horse races. She's doing everything right, following the rules, knowing Read more...



The Diva Takes The Cake
by Krista Davis
"When the groom's ex-wife is murdered, it's anyone's guess whether the wedding will continue"
Posted November 21, 2009

Event planner Sophie Winston is hosting events for her sister Hannah's (third!) wedding. Although Sophie isn't a fan of Craig, the groom (how could she be when he's so secretive?), she's determined to make this a wedding to remember. She gets her wish in more ways Read more...



Red Hot Lies
by Laura Caldwell
"In a single day, Izzy's life goes from near perfect to an unending nightmare"
Posted October 24, 2009

Chicago lawyer Izzy McNeil has an idyllic life, marred only by her increasing panic over her impending nuptials. She has a plum job at a top-notch law firm and has a wonderful fiancé, financial advisor Sam Hollings. She owes both in part to media tycoon Forester Pickett. So Izzy Read more...



The Missing Ink
by Karen E. Olson
"Murder and tattoos abound in this new mystery series"
Posted October 24, 2009

Brett Kavanaugh owns the Painted Lady, a tattoo shop in an upscale shopping center in Las Vegas. She gets embroiled in a puzzling mystery when a potential client turns out to be the missing fiancéE, Elise Lyon, of the son of a Las Vegas casino and hotel owner. Bruce Read more...



A Drunkard's Path
by Clare O'Donohue
"Nell gets embroiled in murder once again in small-town New York"
Posted October 20, 2009

When Nell Fitzgerald gets stood up by Archers Rest Police Chief Jesse Dewalt, she's not sure what to think. She's ready to give him a piece of her mind when she learns that he was called to a homicide scene. A young woman has been killed and her Read more...



Final Approach
by Rachel Brady
"Going undercover at a skydiving event may turn out to be deadly"
Posted September 21, 2009

Ohio resident Emily Locke has begun to put the pieces of her life together after the deaths of her husband and young daughter four years ago when a blast from the past brings turbulent emotions to the forefront. Disgraced Austin police officer turned private investigator Richard Cole has come to Read more...



Wishbones
by Carolyn Haines
"Ghostly happenings plague a Hollywood movie set"
Posted September 21, 2009

Actress-turned-private investigator Sarah Booth Delaney has left her beloved Mississippi small town of Zinnia for the glitz and glamour of Hollywood, at least temporarily. She's costarring with old flame Graf Milieu in a remake of Body Heat. She's also escaping a broken heart from Read more...



Dial Emmy For Murder
by Eileen Davidson
"Murder on the set of the Daytime Emmy Awards involves a soap star in another police investigation"
Posted September 21, 2009

Soap opera star Alexis Peterson shocks her fans when she leaves her number-one show, The Yearning Tide, for The Bare and the Brazen. But she couldn't remain working with the people who had once thought her a murderer. Luckily her new soap opera has Read more...



Magnolias, Moonlight, And Murder
by Sara Rosett
"Despite her best intentions, organizer Ellie gets involved in murder yet again"
Posted September 21, 2009

Organizing specialist and stay-at-home mom Ellie Avery has adjusted fairly well to her Air Force officer husband's latest posting in North Dawkins, Georgia. Although her small organizing business has failed to generate any income since the move, Ellie's hands are pretty full with her three-year Read more...



Dust To Dust
by Beverly Connor
"Forensic anthropology and crime scene analysis combine for an exciting, high-octane read"
Posted August 30, 2009

Forensic anthropologist/RiverTrail Museum of Natural History director/Rosewood Crime Lab director Diane Fallon is summoned to an unlikely crime scene—the house of fellow museum employee, archaeologist Marcella Payden. Marcella seems to have been the target of a random home break-in. Then shots are fired at the responders Read more...



Corked By Cabernet
by Michele Scott
"A New Age retreat spawns a very unenlightened murder"
Posted August 30, 2009

Winery manager Nikki Sands thinks life is just great. She's just moved in with her boyfriend, owner of Napa Valley's Malveaux Estate, Derek Malveaux, and she's settling in. Derek is called out of town for an important business meeting at the same time a New Age spiritual Read more...



Denise Powers
I have always loved books and cannot remember not being able to read. As a child, I read everything I could get my hands on, including cereal boxes if nothing else was available! I was a very eclectic reader until college, when I began reading mostly mysteries. After reading nearly every mystery by women writers available (I just love a strong female character!), I finally began to expand my reading to include romantic suspense around 1995.
Then in 2000, I picked up a Nora Roberts book and quickly became hooked on romance. Linda Howard's books soon followed and my TBR pile skyrocketed!
I began reviewing in 2003 and I enjoy it greatly. I am returning to my eclectic roots by now reviewing mysteries. I take pride in a well-written review. I hope that the readers find my reviews informative and that the reviews help readers to determine which books they might like.
Features & Posts
No posts found.
10 comments posted.

Re: One Touch of Scandal (2:12am September 26, 2010):

My rewards are books, of course. It doesn't matter that I have hundreds of books on my to-be-read list, I still want the newest and latest books.

When I'm rewarding my dogs, nothing can beat moist dog food for them. They get it very rarely, so both dogs are most appreciative when they get this treat.

I'm happy to support such a good cause. I do love fur-critters. :)

Re: Beloved Vampire (4:50pm August 17, 2009):

Ooh, I hate whiny vampires. It's like they should just kill themselves already if they are that unhappy. An eternal life is worthless if you're miserable.

Re: Killer Cuts (4:07pm May 21, 2009):

All these books look great! I'd love to win some of them!

Re: Would-Be Witch (10:15am March 16, 2009):

The Roaring Twenties. But definitely not the Great Depression that followed.

Re: The Club (10:11am March 10, 2009):

I can't remember a time when I couldn't read. The local librarians knew me by name. I was allowed to check out adult fiction long before my peers. This actually got me in trouble on an out-of-state custody visit to my father. I tried to check out a book the area librarian thought was inappropriate for my age (it didn't help that I always looked years younger than I was). Books were my favorite presents and gift cards for books are still my faves.

Re: Safe By His Side (5:40pm March 5, 2009):

I'm in the middle of moving, so I can easily say I hate dealing with picking out an electric company. Over 50 (mostly small) companies are available with varying prices, contract terms, cancellation fees, and lots of fine print to read. Argh! But if I don't make a good choice I'll be stuck for months, if not years with a bad company.

I like all types of books, both light and dark paranormal appeal to me.

Re: Turn Coat (3:50pm February 21, 2009):

Sounds like a fun event. Enjoy yourselves!

Re: Evil Without A Face (1:28pm January 29, 2009):

I tend to be cautious about what sites I make purchases from (I worry about fraud and identity theft), but I use my name and email address at numerous sites. It's eye-opening to read about online predators and the dangers out there.

Re: Wicked Burn (1:57pm January 26, 2009):

I'm also not an author, but I am an addicted reader. I read several romance-related blogs and websites like FF for new books. I have discovered several new-to-me authors from word of mouth and these sites.

Re: At Grave's End (12:34pm December 31, 2008):

I love this series!