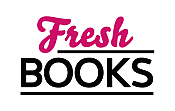 Kick off a new year with great reads!
Sara Rosett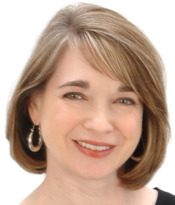 Blogging at Fresh Fiction
Sara Rosett | My Celebrity Sighting
October 24, 2013
You might not think it from the title, but in my new book, Milkshakes, Mermaids, and Read More...
Sara Rosett | Mistletoe, Merriment, and Murder
December 1, 2012
About fifteen years ago I was invited to my first white elephant gift exchange party. The first rule was that we had to bring something Read More...
Sara Rosett | Tales of a Reluctant Mover
March 31, 2011
I've moved a lot. I've moved so many times that I've lost count of how many times I've moved. I know Read More...
A native Texan, USA Today bestselling author Sara Rosett grew up reading and dreaming of writing books. Her stories and essays have appeared in Chicken Soup for the Military Wife's Soul, Georgia Magazine, The Writer, and Romantic Times Book Review.
She is the author of the Murder on Location series, the On the Run series, and the Ellie Avery series. Sara also teaches an online course, How to Outline A Cozy Mystery.
Publishers Weekly called Sara's books, "satisfying," "well-executed," and "sparkling." Sara is a member of Mystery Writers of America, Sisters in Crime, and NINC.
Interviews for Sara Rosett
Interview with Sara Rosett
June 20, 2010
Log In to see more information about Sara Rosett
Log in or register now!
Series
Ellie Avery Mystery | On The Run International Mysteries | Murder on Location | High Society Lady Detective
Books:
Murder at the Mansions, January 2022
1920s High Society Lady Detective Mystery #7
Paperback / e-Book
Murder on a Midnight Clear, December 2020
High Society Lady Detective #6
Hardcover / e-Book
An Old Money Murder in Mayfair, August 2020
High Society Lady Detective #5
Paperback / e-Book
Murder in Black Tie, October 2019
High Society Lady Detective
Trade Size / e-Book
The Egyptian Antiquities Murder, April 2019
High Society Lady Detective #3
Paperback / e-Book
Murder at Blackburn Hall, January 2019
High Society Lady Detective #2
Paperback / e-Book
Murder at Archly Manor, October 2018
High Society Lady Detective
Paperback / e-Book
Mother's Day, Muffins, and Murder, May 2018
Ellie Avery Mystery #10
Mass Market Paperback / e-Book (reprint)
Death at an English Wedding, July 2017
Murder on Location #7
e-Book
Mother's Day, Muffins, and Murder, April 2017
Ellie Avery #10
Hardcover / e-Book
Marriage, Monsters-in-Law, and Murder, March 2017
Ellie Avery
Mass Market Paperback / e-Book (reprint)
Death in an English Garden, January 2017
Murder on Location #6
e-Book
Marriage, Monsters-in-Law, and Murder, July 2016
Ellie Avery Mystery #9
Hardcover / e-Book
Menace at the Christmas Market, May 2016
Murder on Location #5
e-Book
Death in an Elegant City, May 2016
Murder on Location #4
e-Book
Death in a Stately Home, November 2015
Murder on Location #3
e-Book
Devious, August 2015
On The Run International Mysteries #5
e-Book
Death in an English Cottage, December 2014
Murder on Location #2
e-Book
Suspicious, February 2014
On The Run International Mysteries #4
e-Book
Milkshakes, Mermainds, and Murder, October 2013
Ellie Avery #8
Paperback / e-Book
Elusive, September 2013
On The Run International Mysteries
e-Book
Death in the English Countryside, September 2013
Murder on Location
e-Book
Deceptive, July 2013
On The Run International Mysteries #3
e-Book
Secretive, February 2013
On The Run International Mysteries #2
e-Book
Mistletoe, Merriment, and Murder, October 2012
Ellie Avery #7
Paperback / e-Book
Mimosas, Mischief, and Murder, April 2011
Ellie Avery Mystery #6
Hardcover / e-Book
Mint Juleps, Mayhem, And Murder, March 2011
Ellie Avery Mystery #5
Paperback (reprint)
Mint Juleps, Mayhem, And Murder, April 2010
Ellie Avery Mystery #5
Hardcover
Magnolias, Moonlight, And Murder, March 2010
Ellie Avery Mystery #4
Paperback (reprint)
Magnolias, Moonlight, And Murder, April 2009
Ellie Avery Mystery #4
Hardcover
Getting Away Is Deadly, March 2009
Ellie Avery Mystery #3
Paperback (reprint)
Getting Away Is Deadly, April 2008
Ellie Avery Mystery #3
Hardcover
Staying Home Is A Killer, March 2008
Ellie Avery Mystery #2
Paperback (reprint)
Staying Home Is a Killer, April 2007
Ellie Avery Mystery #2
Hardcover
Moving Is Murder, March 2007
Ellie Avery Mystery #1
Paperback (reprint)
Moving Is Murder, April 2006
Ellie Avery Mystery #1
Hardcover / e-Book