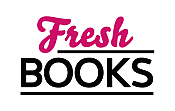 Your starred reads for December are here!
Lisa Gardner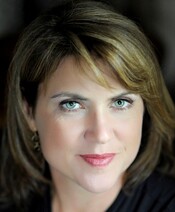 Photo Credit: Philbrick Photography

Lisa Gardner, a #1 New York Times crime thriller novelist, began her career in food service, but after catching her hair on fire numerous times, she took the hint and focused on writing instead. A self-described research junkie, her work as a research analyst for an international consulting firm parlayed her interest in police procedure, cutting edge forensics and twisted plots into a streak of internationally bestselling suspense novels, including her most recent novel, BEFORE SHE DISAPPEARED. With over 22 million books in print, Lisa is published in 30 countries. Her success crosses into the small screen with four of her novels becoming movies (At the Midnight Hour; The Perfect Husband; The Survivors Club; Hide) and personal appearances on television shows (TruTV; CNN).
Lisa Gardner's novels have also received awards from across the globe. Her novel THE NEIGHBOR was recognized as the Best Hardcover Novel from the International Thriller Writers in the United States and Grand Prix des lectrices de Elle, prix du policier in France. She was also recognized with the Daphne duMaurior Award presented by RWA in 2000 for THE OTHER DAUGHTER.
Readers are invited to get in on the fun by entering the annual "Kill a Friend, Maim a Buddy" Sweepstakes at LisaGardner.com, where they can nominate the person of their choice to die in Lisa's latest novel. Every year, one Lucky Stiff is selected for Literary Immortality. It's cheaper than therapy, and you get a great book besides.
Lisa lives in New Hampshire with her auto-racing husband and black-diamond skiing daughter. She spends her days writing in her loft with a gentle old sheltie and a wonderfully silly puppy.
Interviews for Lisa Gardner
Meet Lisa Gardner and Go Behind the pages of FIND HER
Find Her
February 9, 2016
Log In to see more information about Lisa Gardner
Log in or register now!
Series
D.D. Warren
Books:
One Step Too Far, February 2022
Trade Size
One Step Too Far, January 2022
Hardcover
Before She Disappeared, October 2021
Frankie Elkin Series #1
Mass Market Paperback / e-Book
Before She Disappeared, June 2021
Trade Size / e-Book
Before She Disappeared, January 2021
Hardcover / e-Book
When You See Me, August 2020
D.D. Warren #11
Trade Size / e-Book (reprint)
When You See Me, February 2020
D.D. Warren #11
Mass Market Paperback / e-Book
When You See Me, February 2020
D.D. Warren #11
Hardcover / e-Book
Never Tell, November 2019
D.D. Warren and Flora Dane #10
Mass Market Paperback / e-Book (reprint)
Never Tell, August 2019
Trade Size / e-Book (reprint)
Never Tell, February 2019
D.D. Warren and Flora Dane #10
Hardcover / e-Book
The Guy Who Died Twice, January 2019
Detective D.D. Warren #9.5
e-Book
Live to Tell, August 2018
Detective D. D. Warren #4
Mass Market Paperback / e-Book (reprint)
Right Behind You, June 2018
FBI Profiler
Trade Size / e-Book (reprint)
Look for Me, February 2018
D. D. Warren #9
Hardcover / e-Book
Right Behind You, October 2017
Mass Market Paperback / e-Book (reprint)
Right Behind You, February 2017
Hardcover / e-Book
Find Her, October 2016
Mass Market Paperback / e-Book (reprint)
Find Her, February 2016
Detective D. D. Warren #8
Hardcover / e-Book
3 Truths and a Lie, January 2016
Detective D. D. Warren Novella
e-Book
Crash & Burn, February 2015
Hardcover
Fear Nothing, January 2014
Detective D. D. Warren #7
Hardcover / e-Book
Brandon's Bride, December 2013
A Family Secrets
Paperback / e-Book
Maggie's Man, August 2013
Family Secrets #1
Paperback / e-Book
Touch & Go, February 2013
Hardcover / e-Book
Catch Me, February 2012
Detective D. D. Warren #6
e-Book
Love You More, March 2011
Detective D. D. Warren #5
Hardcover / e-Book
Live to Tell, July 2010
Detective D. D. Warren #4
Hardcover / e-Book
The Neighbor, July 2010
Detective D. D. Warren #3
Paperback / e-Book (reprint)
The Neighbor, June 2009
Hardcover
Say Goodbye, May 2009
Mass Market Paperback
Say Goodbye, July 2008
Hardcover
Hide, February 2007
Detective D. D. Warren #2
Hardcover / e-Book
Gone, January 2007
Paperback
Gone, February 2006
Hardcover
Alone, January 2006
Paperback
Alone, January 2005
Detective D. D. Warren #1
Hardcover / e-Book
Killing Hour, September 2004
Paperback (reprint)
The Survivor's Club, April 2003
Paperback (reprint)
The Next Accident, April 2002
Paperback / e-Book (reprint)
The Third Victim, January 2001
FBI Profier #2
Paperback / e-Book (reprint)
The Other Daughter, July 1999
Paperback
The Perfect Husband, December 1997
Paperback
Catch Me, November 0000
Mass Market Paperback