"Nell gets embroiled in murder once again in small-town New York"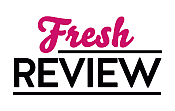 Reviewed by Denise Powers
Posted October 20, 2009

Mystery Hobbies | Mystery Woman Sleuth
When Nell Fitzgerald gets stood up by Archers Rest Police Chief Jesse Dewalt, she's not sure what to think. She's ready to give him a piece of her mind when she learns that he was called to a homicide scene. A young woman has been killed and her body dumped in the Hudson River. At first Nell is a little distracted by other events in her life. She's signed up for art classes at long last. Plus, her grandmother, Eleanor, seems to be smitten with the famous artist Oliver White, who has chosen to donate his works to the nearby Coulter Art Center.
As Nell balances her classes and her job at her grandmother's quilt shop, Someday Quilts, she can't help but be intrigued by the town's latest homicide. Chief Powell of Morristown, the neighboring town, is also actively involved in the homicide since he believes the victim may have been killed in Morristown and dumped in Archers Rest. Nell doesn't do any sleuthing on her own until another murder occurs, literally at her doorstep. After that, there's no stopping Nell.
Nell and her grandmother's quilting group go all-out in looking into the circumstances of both deaths. They fear Oliver White may be responsible for the crimes and they want to spare Eleanor the heartache if so. When Nell crosses the line in her snooping, will it spell the end of her budding relationship with Jesse? But she can't be swayed from her course until the murderer is caught.
A DRUNKARD'S PATH is the second book in the Someday Quilts mystery series. I found Nell to be little too pigheaded and stubborn but she is coming into her true self. In time, she should become less rash. Ms. O'Donohue has created a taut tale with many twists and turns. Cozy readers rejoice!
SUMMARY
In the sleepy town of Archers Rest, Nell Fitzgerald is finishing her first quilt and preparing for her first date— with Police Chief Jesse Dewalt. When Jesse stands her up, it turns out he has a good reason—the body of a murdered young woman has been discovered near the Hudson River.
Meanwhile the members of Nell's quilting circle encourage her to take drawing classes with the famous artist Oliver White. When Nell's professor meets her grandmother Eleanor, owner of the Someday Quilts shop, he seems instantly smitten. But once another woman's body is found outside her grandmother's home under a blanket of snow, Nell begins to patch together clues and follow a path of evidence that suggests her professor may also have a degree in the art of murder.
---
What do you think about this review?
Comments
No comments posted.

Registered users may leave comments.
Log in or register now!