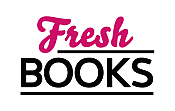 May Books to Delight
Reviews
A Better Man
by Candis Terry
"Poignant story of love, commitment and family"
Posted April 20, 2016

NHL hockey player Jordan Kincade receives a phone call which changes his life. His brother Ryan delivers news that their parents have been killed in a helicopter crash. Jordan's team is in the Stanley Cup playoffs and he has a big decision to make, stay with his team or Read more...



The Trouble With Scotland
by Patience Griffin
"Engaging Romance set in Scotland!"
Posted April 5, 2016

Patience Griffin has created a fabulous community in her Kilts and Quilts series set in the fishing village of Gandiegow, Scotland. Unique characters, real life drama and day-to-day issues add to each of the stories authenticity. THE TROUBLE WITH SCOTLAND features Gandiegow native Ross Armstrong and Read more...



The Rogue
by Katharine Ashe
"At last.....Saint and Sparrow's love story!"
Posted February 23, 2016

THE ROGUE by Katharine Ashe marks the fourth of the Falcon Club series and launches her Devil's Duke trilogy. Ms. Ashe's descriptive writing style immediately draws the reader into Constance and Saint's love story and their quest to discover who is responsible for Read more...



Anything for You
by Kristan Higgins
"A beautifully written story which takes the reader on an emotional and heartfelt journey"
Posted January 12, 2016

With its poignant friends-to-lovers storyline, handsome hero, hardworking heroine and wonderful secondary characters ANYTHING FOR YOU by author Kristan Higgins is a fabulous read! The first chapter of ANYTHING FOR YOU drew me into Connor and Jessica's story, and I enjoyed reading every bit of their journey Read more...



Christmas in Duke Street
by Carolyn Jewel, Shana Galen, Miranda Neville, Grace Burrowes
"Grab a Mug of Cocoa and This Fabulous Regency Holiday Novel"
Posted December 17, 2015

Would you like to treat yourself to a fabulous anthology this month? If so, I have a suggestion for you.... Four best selling regency authors have collaborated on their third anthology titled CHRISTMAS IN DUKE STREET. The setting for each of the stories is the On The Shelf bookstore. I Read more...



Again, My Lord
by Katharine Ashe
"Second Chance at love with a twist!"
Posted November 16, 2015

Have you ever wanted to take back something you said? Or something you did? Replay an event and start all over? Calista Chance Holland gets the opportunity of a lifetime in Katharine Ashe's AGAIN, MY LORD. Tacitus Everhard, the Marquess of Dare, fell in love with Lady Calista Chance Read more...



His Texas Christmas Bride
by Nancy Robards Thompson
"Forgiveness and acceptance on several levels."
Posted October 30, 2015

For the past few years, I have enjoyed reading Nancy Robards Thompson's holiday stories. Celebration, Texas is the setting for Ms. Thompson's 2015 holiday romance, HIS TEXAS CHRISTMAS BRIDE.
Becca Flannigan is waiting in the emergency room at Celebration Memorial to be seen by a doctor. She Read more...



Starlight on Willow Lake
by Susan Wiggs
"Fabulous Story of Forgiveness and Redemption"
Posted October 7, 2015

STARLIGHT ON WILLOW LAKE by Susan Wiggs is the latest installment in her Lakeshore Chronicles series. I enjoyed this fabulous story of forgiveness and redemption that is told with humor and compassion.
Things couldn't be worse for Faith McCallum. Despite contacting an agency and searching daily Read more...



You're the Earl That I Want
by Kelly Bowen
"Murder, Mystery & Romance!"
Posted September 28, 2015

YOU'RE THE EARL THAT I WANT by Kelly Bowen is the third novel in the Lords of Worth series. It's a well-paced historical suspense novel filled with memorable characters. I was charmed by Heath Hextall, the Earl of Boden, when he was introduced as a Read more...



If You Only Knew
by Kristan Higgins
"Beautifully written sisters story"
Posted September 11, 2015

IF YOU ONLY KNEW by Kristan Higgins is a fantastic story filled with memorable characters told with compassion and just the right amount of humor. The characters and their stories resonated with me and drew me into the novel. The book has Ms. Higgin's trademark quirky characters and fabulous Read more...



The Rogue You Know
by Shana Galen
"Romance & Adventure With A Rogue"
Posted August 26, 2015

Lady Susanna Derring has been raise to be a proper lady. Susanna's mother, the Dowager Countess of Dane, supervises every minute of her day. Susanna resents her overbearing mother's endless comments and criticisms. She daydreams about escaping from her mother's constant supervision. After a chance encounter with Read more...



Made For Us
by Samantha Chase
"Heartwarming story that sizzles with passion"
Posted August 21, 2015

MADE FOR US is the first book in author Samantha Chase's new series about the Shaughnessy family. The first two chapters are fast-paced and contain the right amount of emotion, drama and dialogue. These elements drew me into the story immediately because they set the stage for the Read more...



The Great Estate
by Sherri Browning
"Second chance romance set in the English countryside"
Posted August 14, 2015

I am a huge fan of Downton Abbey and adore novels that take place in the early 20th century. Sherri Browning's novel THE GREAT ESTATE takes place during King Edward VII's reign. Author Sherri Browning's elegant prose perfectly conveys the rich historical and political details of the Read more...



The Best of Both Rogues
by Samantha Grace
"Ben Hillary... the epitome of the charming, sexy regency rogue..."
Posted August 1, 2015

In THE BEST OF BOTH ROGUES, author Samantha Grace has created a flawed hero in Ben Hillary. He's the epitome of the charming, sexy regency rogue -- and he's fabulous! The bad boy that you know you shouldn't like but you do anyway. I wasn't prepared to Read more...



The Duke Can Go to the Devil
by Erin Knightley
"Sizzling Friends to Lovers Story"
Posted July 28, 2015

Erin Knightley has crafted an excellent enemies to lovers story. The book's cover hints at the story as it depicts our well-dressed, not a hair out of place, dignified hero and our free-spirited, slightly daring, smiling heroine. The scenes which feature the back and forth banter between Read more...



Dancing in the Duke's Arms
by Carolyn Jewel, Shana Galen, Miranda Neville, Grace Burrowes
"Four Fabulous Summer Reads"
Posted July 10, 2015

Gerard Hammersley, the Duke of Hardcastle the hero of May I Have This Duke? is one of my favorite Grace Burrowes characters. At first glance, Hardcastle is a typical Duke; challenging, arrogant and managing. What makes him special? He has a soft place in his heart for his nephew and Read more...



Stay with Me/More of Me
by Samantha Chase
"Love the Montgomery Series-- Perfect Summer Read!"
Posted June 26, 2015

STAY WITH ME Stay With Me is a very emotional, compelling story of love and forgiveness. I adored the hero workaholic Mackenzie Montgomery and his heroine Gina Micelli. Their story is a twist on the opposites attract trope. Gina travels to North Carolina to visit with her terminally ill father Read more...



A Good Rogue is Hard To Find
by Kelly Bowen
"Perfect blend of Suspense, Romance & Intrique"
Posted June 19, 2015

Kelly Bowen presents a new twist in the Robin Hood trope in A GOOD ROGUE IS HARD TO FIND. I adored this book because it's a different take on the popular Duke-themed historicals. The author effortlessly mixes great characters and settings, fabulous banter and serious social undertones in Read more...



Must Love Scotland
by Grace Burrowes
"Love in the Highlands"
Posted June 15, 2015

I am loving each one of the stories within the Highland Holiday series! Each novella is well- paced, entertaining and provides a slice -of -life look into the lives of the tight knit Cromarty clan, their friends and the guests visiting Dunroamin Cottage. Grace Burrowes descriptive voice adds Read more...



Home Sweet Home
by Candis Terry
"Heartwarming, Passionate novella!"
Posted May 31, 2015

Author Candis Terry has created a fabulous community in her Sweet Texas novels. Sweet is a small town filled with lots of real life drama, quirky and loveable characters, and sexy heroes and their heroines. The hero of Home Sweet Home is Army Ranger Lieutenant Aiden Marshall who has returned Read more...



Susan Gorman
Avid reader of contemporary and historical fiction. Wife, mother and corgi owner .
Features & Posts
4 comments posted.

Re: Earls Just Want To Have Fun (3:28pm February 3, 2015):

I am reading this book and loving every page!
Great characters and a fabulous story!
Thanks for the insider scoop on Marlowe!

Re: In Bed With A Spy (12:43pm December 3, 2014):

I am really enjoying the book.
Lilas has an interesting story and Is very strong willed and determined.
How did you come up with the names for Angel and Lilas?

Re: The MacGregor's Lady (8:24pm February 6, 2014):

I love the cover of this book. How much input to you have in selecting the
covers and titles of your books?

Re: The Rogue Pirate's Bride (9:51am February 24, 2012):

I read romance because I enjoy seeing how the characters meet--what attracts them to each other--the obstacles that they overcome during the story. I love history and I have learned quite a bit about the French revolution, Regency era and Edwardian era. I love the descriptions of the parties and the clothes....it's fun to read a book and escape from your own every day drama!