"At last.....Saint and Sparrow's love story!"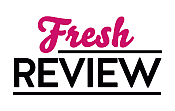 Reviewed by Susan Gorman
Posted February 23, 2016

THE ROGUE by Katharine Ashe marks the fourth of the Falcon Club series and launches her Devil's Duke trilogy. Ms. Ashe's descriptive writing style immediately draws the reader into Constance and Saint's love story and their quest to discover who is responsible for the disappearance of several local women.
Six years ago, Lady Constance Read and Evan Saint-Andre Sterling met and shared a passionate kiss. Neither has forgotten the kiss or each other. Constance is an intelligent and beautiful woman who is also an agent for the Falcon Club. Under the guise of recovering from a broken engagement, she has travelled from London to Read Castle, her Father's home in Scotland. Her mission, on behalf of the Falcon Club, is to ascertain who is murdering young women living near Haiknayes Castle. The castle is the home of Gabriel Hume, The Duke of Loch Irvine also known as the Devil's Duke. The bodies of the young women have been found on the Duke's property. While in London, Constance heard rumors the Devil's Duke is the head of a secret society; a society which composed of rich, blue-blooded married couples. Constance has decided to marry in order to gain entrance into the society and solve the case.
The Duke of Read has a several surprises in store for his daughter. To insure Constance's receives her inheritance from her late mother, he has announced his daughter will marry the Duke of Loch Irvine before her upcoming twenty-fifth birthday. And because Constance has an interest in weapons, the Duke has hired Saint as Constance's fencing instructor. Despite her reservations, Constance decides to accept her father's gift because she needs to learn how to defend herself to move forward in her investigation. I enjoyed reading the well-choreographed fencing scenes and felt they intensified the elements of suspense and the romance in the story. Foreshadowing is used through the fencing lesson scenes. Saint teaches Constance to concentrate, to quickly maneuver from her opposition, to parry and most importantly to anticipate her enemy's moves. Constance learns to trust Saint as their lessons progress.
Katharine Ashe excels at creating strong-willed, unique heroines, such as Lady Constance Read, and pairing them with suitable heroes. Evan Saint-Andre Sterling is a good man, a brother, a soldier, and an honorable man. He puts Constance's happiness and safety before his own because he loves her unconditionally. Ms. Ashe's romantic writing style lends itself to this story. The reader feels the couple's desire for each other as each scene unfolds and their journey makes for excellent reading. THE ROGUE is an intricately woven story which combines the quest for the kidnapper's identity with Saint and Constance's deeply romantic love story. The novel has an original and very suspenseful storyline and there were several plot reveals that surprised me! The last one hundred pages of THE ROGUE are filled with drama and passion and the writing is superb. Each of the author's words adds to the building tension within the novel. I was invested in the characters and the outcome in THE ROGUE, and I had no choice but to keep reading past my bedtime to finish the story!
Thank you Katharine Ashe for writing the Falcon Club series! I enjoyed each book and am looking forward to the next Devil's Duke book!
SUMMARY
Lady Constance Read is independent, beautiful, and in need of a husband—now. The last man on earth she wants is the rogue who broke her heart six years ago, never mind that his kisses are scorching hot . . .
Evan Saint-André Sterling is rich, scarred, and finished with women—forever. He's not about to lose his head over the bewitching beauty who once turned his life upside down.
But Constance needs a warrior, and Saint is the perfect man for the job. Only as a married woman can she penetrate Scotland's most notorious secret society and bring a diabolical duke to justice. When Constance and Saint become allies—and passionate lovers—he'll risk everything to protect the only woman he has ever loved.
---
What do you think about this review?
Comments
No comments posted.

Registered users may leave comments.
Log in or register now!