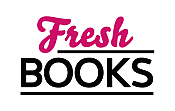 Pick up great June books for summer reading
Reviews
1 - 20 of 67 ( prev | next )
One Fine Day
by Cindy Kirk
"Heartwarming story of forgiveness and love."
Posted August 8, 2018

ONE FINE DAY's prologue draws the reader into the story immediately. Abby Fine agreed to be a surrogate for her childhood friend Jonah Rollins and his wife Veronica. Complications with the pregnancy are discovered; the Rollins' decide to walk away from their special needs child. Abby is determined to Read more...



Hello Stranger
by Lisa Kleypas
"Suspenseful Historical Romance"
Posted March 7, 2018

Dr. Garrett Gibson is devoted to her work and spends evenings treating patients in a workhouse infirmary in East London. She has a feeling that she's being watched as she walks from the infirmary towards the main road. Garrett is accosted by three drunken soldiers and she is able Read more...



Luckiest Cowboy of All
by Carolyn Brown
"Second chances for love and family"
Posted February 20, 2018

LUCKIEST COWBOY OF ALL is a wonderful second chance romance for two couples. This is the first book that I have read by author Carolyn Brown. I enjoyed the dual romances, the close knit family and the small town atmosphere. Carolyn Brown's descriptive voice and her relatable characters changed Read more...



Marry Me In Good Hope
by Cindy Kirk
"Secrets in Good Hope"
Posted February 7, 2018

Hadley Newhouse's story is featured in MARRY ME IN GOOD HOPE. Hadley has had a significant role in each of the Good Hope novels. Hadley started working at Ami Bloom's bakery in Christmas At Good Hope Read more...



When the Stars Come Out
by Laura Trentham
"Return To Cottonbloom...it's worth it!"
Posted February 7, 2018

The Abbott bothers storyline continues in WHEN THE STARS COME OUT book five of Laura Trentham's Cottonbloom series. The compelling storyline and the unique characters appealed to me and set this book apart from the others in Read more...



One More Promise
by Samantha Chase
"One of A Kind Romance you love to read"
Posted February 6, 2018

Samantha Chase has created the perfect friends-to-lovers romance for fallen rock star Dylan Anders and super-efficient public relations executive, Paige Walters. At first glance—Dylan and Paige seem like an unlikely couple. He's a jeans and t-shirt guy, and Paige is a sweater, scarf and Read more...



The English Wife
by Lauren Willig
"Gothic Whodunit With A Twist"
Posted January 21, 2018

The first chapter in THE ENGLISH WIFE draws the reader into the story immediately. Bay Van Duyvil, the novel's hero, is murdered and his wife, Annabelle is presumed dead. The murders take place during a Twelfth Night masked ball at the couple's home located on the banks of Read more...



Collision Course
by Marie Harte
"Sizzling Romance you don't want to miss!"
Posted January 2, 2018

Marie Harte's COLLISION COURSE is a fast-paced, sensuous novel which features Joey Reeves, a shy florist and ladies' man Lou Cortez. The chemistry between Joey and Lou was apparent in the first few pages of the book and Marie Harte's honest dialogue brings these engaging characters to Read more...



Traitor in Her Arms
by Shana Galen
"Suspenseful Masterpiece"
Posted August 30, 2017

TRAITOR IN HER ARMS by Shana Galen is a perfect combination of history, romance, and intrigue. The novel takes place in France during the height of the French Revolution. Ms. Galen's rich descriptive voice perfectly conveys the bloody conflict between the aristocrats and the revolutionaries and the overwhelming sense Read more...



Map of the Heart
by Susan Wiggs
"Poignant love story rich in detail no matter where or when"
Posted August 25, 2017

MAP OF THE HEART by Susan Wiggs is an emotional, thoughtful story about forgiveness, love and new beginnings. The dual storyline enables the author to effortlessly blend Lisette Galli's life in occupied France during World War II with her granddaughter Camille Adam's life in Bethany Bay, Delaware. The Read more...



One More Kiss
by Samantha Chase
"Man on the Run, will he crash and burn?"
Posted April 21, 2017

In ONE MORE KISS, Samantha Chase presents a poignant, passionate story of one man's triumph over personal and professional disappointments. As a guitarist for the legendary rock band Shaughnessy, Matt Read was used to success, parties and lots of media attention. The band members decided to take a break Read more...



Zero to Sixty
by Marie Harte
"Fast paced, Passionate Read"
Posted April 4, 2017

Marie Harte's Zero to Sixty is the third book in her Body Shop Bad Boys series and once again she delivers a steamy, s sexy romance! This novel features massage therapist Ivy Stephens and mechanic Sam Hamilton Read more...



Be Mine in Good Hope
by Cindy Kirk
"Perfect Winter Read!"
Posted March 30, 2017

BE MINE IN GOOD HOPE by Cindy Kirk is the perfect winter romance! Kirk does a perfect job introducing the characters in this well-paced, character driven novel. Marigold Bloom arrives at her sister's New Year's Eve party where she talks with a few friends. She senses that Read more...



Somebody Like You
by Donna Alward
"Heartwarming Love Story...everyone deserves a second chance"
Posted March 28, 2017

Donna Alward's SOMEBODY LIKE YOU is a fabulous second chance romance set in the small town of Darling, Vermont. After an emotionally draining, awkward divorce, Laurel Stone has returned home to Darling to heal. She has purchased a garden center, joined the Chamber of Commerce and has reconnected with Read more...



Perfect for You
by Candis Terry
"Road Trip Adventure!"
Posted March 15, 2017

Candis Terry is one of my favorite authors. I love her unique characters, their families and the small town atmosphere she creates in each of her series. PERFECT FOR YOU is Ms. Terry's new novel and it's a modern, fast-paced twist on the office romance. I loved Read more...



The Cowboy's Runaway Bride
by Nancy Robards Thompson
"Perfect Romantic Read"
Posted February 22, 2017

THE COWBOY'S RUNAWAY BRIDE by Nancy Thompson is a fast-paced, opposites attract romance set in the small town of Celebration, Texas. I love the Celebration series—the small town atmosphere, sense of community and unique characters appeal to me. Lady Chelsea Ashford Alden has been betrayed by her Read more...



The Earl
by Katharine Ashe
"Fabulous novel filled with suspense and romance!"
Posted January 5, 2017

Katharine Ashe's THE EARL, is an elegantly written opposites attract love story which features suspense, fabulous dialogue, romance and history. I have been waiting for this story for several years and I was not disappointed! Lady Justice writes about social reform in her pamphlets. She and Peregrine are fierce Read more...



The Scoundrel and I
by Katharine Ashe
"Hero with Heart!"
Posted January 5, 2017

Katharine Ashe is well-known for creating complex, honorable heroes in her novels and pairing them with forthright, educated heroines. She blends humor and romance into each one of her stories. In THE SCOUNDREL & I, I was drawn to the character of Anthony Masinter as he was sincere in his Read more...



This Is Our Song
by Samantha Chase
"Poignant love story to touch your heart."
Posted December 20, 2016

Musician Riley Shaughnessy is in a slump. His self- confidence has taken a huge hit because he was unexpectedly excluded from a rock and roll documentary. While his band members are enjoying success in pursuing their solo careers, Riley has writer's block. His management team is pressuring him to Read more...



Because of Miss Bridgerton
by Julia Quinn
"The Bridgertons return....."
Posted April 24, 2016

Julia Quinn creates wonderful characters—feisty, independent heroines and honorable, intelligent heroes—and the conversations between her characters is superb. BECAUSE OF MISS BRIDGERTON has all of the elements in a regency romance that I adore; fabulous main and secondary characters, interesting plot, great dialogue and romance! The Bridgerton and Read more...



Susan Gorman
Avid reader of contemporary and historical fiction. Wife, mother and corgi owner .
Features & Posts
4 comments posted.

Re: Earls Just Want To Have Fun (3:28pm February 3, 2015):

I am reading this book and loving every page!
Great characters and a fabulous story!
Thanks for the insider scoop on Marlowe!

Re: In Bed With A Spy (12:43pm December 3, 2014):

I am really enjoying the book.
Lilas has an interesting story and Is very strong willed and determined.
How did you come up with the names for Angel and Lilas?

Re: The MacGregor's Lady (8:24pm February 6, 2014):

I love the cover of this book. How much input to you have in selecting the
covers and titles of your books?

Re: The Rogue Pirate's Bride (9:51am February 24, 2012):

I read romance because I enjoy seeing how the characters meet--what attracts them to each other--the obstacles that they overcome during the story. I love history and I have learned quite a bit about the French revolution, Regency era and Edwardian era. I love the descriptions of the parties and the clothes....it's fun to read a book and escape from your own every day drama!