"Perfect Romantic Read"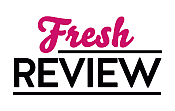 Reviewed by Susan Gorman
Posted February 22, 2017

THE COWBOY'S RUNAWAY BRIDE by Nancy Thompson is a fast-paced, opposites attract romance set in the small town of Celebration, Texas. I love the Celebration series—the small town atmosphere, sense of community and unique characters appeal to me.
Lady Chelsea Ashford Alden has been betrayed by her boyfriend. He sold a very private tape of the couple and the ensuing scandal has forced her to leave Great Britain. Chelsea decides to visit her friend Juliette Lowell in Celebration, Texas until the scandal dies down. Ethan Campbell has put romance on the back burner and has focused on his ranch and horse breeding program since the death of his parents and his divorce. I emphasized with Chelsea's predicament, felt compassion for Ethan's decisions and enjoyed the instant attraction between the couple!
Ms. Thompson does a fabulous job with the dialogue in this novel. She is spot on with the British slang and verbiage that Chelsea uses in conversation. The conversations between Chelsea and Ethan are honest and at times very poignant. Loved how the author weaved the contemporary trends of the media's obsession with royalty, cellphones, Facebook photo postings and the barn theme wedding trends into the storyline. These details added authenticity to the story.
The conclusion to Ethan and Chelsea's story is well paced and moving. I loved when Chelsea's big secret is revealed, the author stays true to her characters. This choice made for a fabulous romantic read. I recommend THE COWBOY'S RUNAWAY BRIDE.
SUMMARY
And the bride wore…running shoes?
Publicly shamed by her former fiancé, Lady Chelsea Ashford Alden has fallen from grace and her intimate life has become fodder for the British tabloids. On the run from the paparazzi, there's only one place for the errant aristocrat to wait out the scandal: her best friend's cottage in Celebration, Texas…
Instead of foiling a burglar, rancher Ethan Campbell startles a gorgeous blonde in the bathtub! Chelsea covers up…her true identity. But not her sizzling attraction to the tall, dark and hunky cowboy. Ethan has loved and lost, and until Chelsea, he never thought he'd love again. But he doesn't know her secret, and if she reveals the truth, he might be the one to run this time around.
---
What do you think about this review?
Comments
No comments posted.

Registered users may leave comments.
Log in or register now!