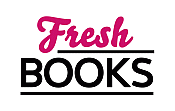 May Books for you!
Donna Alward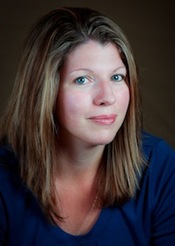 Photo Credit: Marti Corn Photography

Blogging at Fresh Fiction
Donna Alward | Top Five Reasons to NOT Date your Best Friend's Little Sister
April 4, 2017
In SOMEBODY'S BABY, veterinarian and neat-freak Rory Gallagher is faced with the Read More...
First Chapter - SOMEONE TO LOVE by Donna Alward
March 7, 2017
Enjoy the first chapter of SOMEONE TO LOVE by Read More...
Donna Alward | Having a Little Fun...
June 24, 2015
This week marks the launch of a new trilogy, NotMy1stRodeo.com Read More...
Donna Alward | Sarah's Not-So-Secret Beer Battered Fish
May 5, 2015
Like any writer's story, sometimes true life experiences find their way into books. That's certainly true of Read More...
Donna Alward | Whip Up These Treats from THE COWBOY'S VALENTINE
February 18, 2015
One of the things I loved doing when my girls were small was making treats for class parties. I nearly always did something or other Read More...
Donna Alward | Going Vintage for TREASURE ON LILAC LANE
November 18, 2014
It all started with a side room in a little shop in Mahone Bay, NS. We had a family day out and were browsing around Read More...
Donna Alward | Visual inspiration...or distraction?
November 7, 2013
I'm a very visual person, so when I'm writing a book I tend to have pictures in my head while I'm working Read More...
Donna Alward | When the Man in Uniform is a Woman...
August 26, 2012
When I started planning out my FIRST RESPONDERS series, I knew that the first book Read More...
Donna Alward | Art Imitating Life?
May 26, 2012
Sometimes when we write books, art imitates life. I know that was certainly the case when I sat down to write Read More...
While bestselling author Donna Alward was busy studying Austen, Eliot and Shakespeare, she was also losing herself in the breathtaking stories created by romance novelists like LaVyrle Spencer, Judith McNaught, and Nora Roberts. Several years after completing her degree she decided to write a romance of her own and it was true love! Five years and ten manuscripts later she sold her first book and launched a new career. While her heartwarming stories of love, hope, and homecoming have been translated into several languages, hit bestseller lists and won awards, her very favorite thing is when she hears from happy readers!
Donna lives on Canada's east coast with her family which includes a husband, a couple of kids, a senior dog and two crazy cats. When she's not writing she enjoys reading (of course!), knitting, gardening, cooking…and is a Masterpiece Theater addict. You can visit her on the website and join her mailing list.
Log In to see more information about Donna Alward
Log in or register now!
Series
Cadence Creek Cowboys | First Responders | A Jewell Cove Novel | A Jewell Cove Novel | NotMy1stRodeo.com | Darling, VT
Books:
The Heir's Cinderella Bride, September 2022
Heirs to an Empire # 6
Mass Market Paperback / e-Book
Rescued, May 2022
e-Book
Danger Next Door, December 2021
Mass Market Paperback / e-Book
Danger Next Door, December 2021
Mass Market Paperback / e-Book
Danger Next Door, December 2021
Mass Market Paperback / e-Book
Mistletoe Kiss with the Millionaire, November 2021
Heirs to an Empire #4
Mass Market Paperback / e-Book
Scandal and the Runaway Bride, October 2020
Heirs to an Empire #1
e-Book
The Crown Prince?s Bride, January 2018
Prince Duology
e-Book
Deck the Halls, October 2017
Darling, VT
e-Book
The Playboy Prince and the Nanny, August 2017
e-Book
Somebody's Baby, April 2017
Darling, VT
Mass Market Paperback / e-Book
Someone to Love, March 2017
Darling, VT
Mass Market Paperback / e-Book
Somebody Like You, February 2017
Darling, VT
Mass Market Paperback / e-Book
It Must Be Christmas, October 2016
Paperback / e-Book
The Cowboy's Convenient Bride, January 2016
Harlequin American Romance #1577
Mass Market Paperback / e-Book
The Cowboy's Christmas Family, November 2015
Mass Market Paperback / e-Book
Christmas at Evergreen Inn, October 2015
Jewell Cove
e-Book
Not My 1st Rodeo, July 2015
e-Book
Nothing Like a Cowboy, July 2015
NotMy1stRodeo.com
e-Book
The Cowboy's Homecoming, May 2015
Paperback / e-Book
Summer on Lover's Island, May 2015
Jewell Cove #3
Paperback / e-Book
The Cowboy's Valentine, February 2015
Crooked Valley Ranch #2
Paperback / e-Book
Treasure on Lilac Lane, November 2014
Jewell Cove #2
Mass Market Paperback / e-Book
The Cowboy's Christmas Gift, November 2014
Crooked Valley Ranch
Mass Market Paperback / e-Book
Christmas at Seashell Cottage, October 2014
Jewell Cove #1
e-Book
Almost a Family, September 2014
Paperback / e-Book (reprint)
The Texan's Baby, June 2014
Texas Rodeo Barons #1
Mass Market Paperback / e-Book
Rodeo Rebel, June 2014
Texas Rodeo Barons
e-Book
The House on Blackberry Hill, May 2014
Paperback / e-Book
The Girl Most Likely, April 2014
Paperback / e-Book (reprint)
Her Rancher Rescuer, February 2014
Cadence Creek
Paperback / e-Book
A Cadence Creek Christmas, November 2013
Cadence Creek Cowboys
Paperback / e-Book
A Cowboy to Come Home To, July 2013
Cadence Creek Cowboys
Mass Market Paperback / e-Book
Beneath the Badge, May 2013
First Responders
Paperback / e-Book
Little Cowgirl On His Doorstep, March 2013
Cadence Creek Cowboys
Paperback / e-Book
Sleigh Ride with the Rancher, November 2012
Holiday Miracles
Mass Market Paperback / e-Book
Into The Fire, November 2012
First Responders #3
e-Book
In the Line of Duty, September 2012
First Responders #2
e-Book
The Rebel Rancher, June 2012
Cadence Creek Cowboys #2
Paperback / e-Book
The Last Real Cowboy, May 2012
Cadence Creek Cowboys #1
Mass Market Paperback / e-Book
How A Cowboy Stole Her Heart, October 2011
Mass Market Paperback / e-Book
Off The Clock, October 2011
First Responders #1
e-Book
A Family For The Rugged Rancher, July 2011
Paperback
Honeymoon With The Rancher, May 2011
Paperback
Proud Rancher, Precious Bundle, February 2011
Babies and Brides
Paperback / e-Book
Breathe, November 2010
e-Book
Her Lone Cowboy, March 2010
Cowboys and Confetti #2
e-Book
One Dance With The Cowboy, January 2010
Mass Market Paperback
Montana, Mistletoe, Marriage, November 2009
Mass Market Paperback
Hired: The Italian's Bride, June 2009
Mass Market Paperback
The Rancher's Runaway Princess, January 2009
Mass Market Paperback
Falling For Mr. Dark & Dangerous, August 2008
Heart To Heart
Mass Market Paperback
The Soldier's Homecoming, March 2008
Paperback
Marriage At Circle M, September 2007
Heart to Heart
Mass Market Paperback
Hired by the Cowboy, May 2007
Miniseries: Western Weddings
Paperback
The Girl Most Likely, September 2006
e-Book