"Sizzling Romance you don't want to miss!"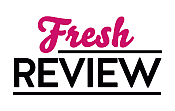 Reviewed by Susan Gorman
Posted January 2, 2018

Marie Harte's COLLISION COURSE is a fast-paced, sensuous novel which features Joey Reeves, a shy florist and ladies' man Lou Cortez. The chemistry between Joey and Lou was apparent in the first few pages of the book and Marie Harte's honest dialogue brings these engaging characters to life.
Josephine "Joey" Reeves thinks of herself as a mother first. Her nine year old son is her priority and she is devoted to him. Her relationship with her parents is tense as they have not forgiven her for getting pregnant at age 15. Even though Joey got her GED, graduated from college and was promoted at the florist shop; her parents do not acknowledge these accomplishments. Their disappointment in Joey is implied in every conversation at home.
Lou Cortez is one of my favorite Marie Harte bad boys. He is a talented artist who loves his extended family; his mom, sisters, aunts, nieces and nephews. Marie Harte makes it clear that although Lou loves the ladies; he has a healthy respect and a powerful understanding of women due to his role as the head of his family.
I enjoyed how the characters grew during the novel. The author does a fabulous job blending Joey's realization that she is a desirable woman, with Lou's consuming need to love and protect Joey. The dialogue between the characters is honest and direct. Lou is able to draw out Joey's true feelings and desires. In turn, Joey becomes more self-confident at home, work and in her relationship with Lou. This story technique moves the novel from a good to an excellent read.
Loved that the characters from Ms. Harte's McCauley Brothers and Body Shop series are featured as secondary characters. Del, Colin and JT played important roles in both Joey and Lou's lives. There are a few bumps in the road to love for this couple-I liked how they sorted through their truths.
COLLISION COURSE features the off the charts chemistry between a sexy mechanic and a shy florist—the sizzle between the couple intrigues the reader but the couple's journey is captivating.
SUMMARY
He's always had a way with the ladies
She won't give him the time of day
Sparks fly when two hearts in motion collide.
Florist Joey Reeves is working overtime to stay away from Lou Cortez, the ace mechanic with a reputation for irresistible charm. She's a single mom with enough on her plate—the last thing she needs is entanglement with the hottest guy in town...
"Well, hello there."
Joey glanced up and froze. The man who'd been haunting her sleep looked even better in the hard light of day. "H-hello." She coughed. The guys who worked at Webster's Garage all looked larger than life, covered in tattoos, muscles, and that indefinable sense of danger they wore like a second skin. But this guy, the tall, Latin lover with dark-brown eyes and lips made for kissing, who had snared her.
---
What do you think about this review?
Comments
No comments posted.

Registered users may leave comments.
Log in or register now!