"Return To Cottonbloom...it's worth it!"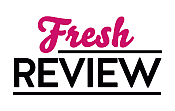 Reviewed by Susan Gorman
Posted February 7, 2018

The Abbott bothers storyline continues in WHEN THE STARS COME OUT book five of Laura Trentham's Cottonbloom series. The compelling storyline and the unique characters appealed to me and set this book apart from the others in the series.
Jackson Abbott is the quiet, dependable Abbott brother who oversees the repair and restoration work in the family-owned business. A casual conversation with his twin brother Wyatt about Willa shifts Jackson's attention away from the family's finances towards the shy, mysterious woman whom he'd come to count on. Loved his resolve to win Willa's trust and his desire to protect her. The author's decision to have Jackson step out of his comfort zone and take a leap of faith to pursue a relationship with Willa drew me into the story immediately.
Jackson is attracted to Willa even though he knows she has secrets. Willa's story unravels bit by bit during the course of the novel. She accepts Jackson's offer to bring the stray dog she's been caring for to the vets. This act of kindness and Jackson's racetrack crash bring the couple together.
I enjoyed how the characters changed during the story. Jackson's leadership role in the family business changed as he became more emotionally involved with Willa. The Abbotts wanted to find their brother Ford and needed to reach out to their estranged mother to find him. Jackson stepped up and went to meet with their Mom. I admired how much Willa trusted Jackson when she chose to come clean about her past before they made love. Both characters had to believe in themselves and trust each other completely in order to find happiness. Loved that their romance took time to develop—their chemistry and desire for each other sizzled. The resolution of Willa's story is fabulous and is revealed in true Abbott brother's style! The last few chapters of the book are well paced, and there are several plot twists in this emotional story which is full of heartbreak, compassion and most of all forgiveness. WHEN THE STARS COME OUT has it all—relatable characters, a small town setting, and a compelling love story!
SUMMARY
Willa Brown never planned to stay in Cottonbloom. She was on the way to somewhere else when she landed there and found work at the Abbot brothers' garage. . .and a sense of comfort and safety that she had never known. The same holds true for Jackson Abbott himself. With one glance in her direction, he can make Willa's heart melt. But what begins as an unrequited crush turns into something far more powerful than Willa could have ever imagined. . .
Jackson's most meaningful relationship has always been with his car―and he's not afraid to admit it. Still, he can't help but become emotionally entangled with his new star mechanic Willa, who is definitely hiding some dark secrets of her own beneath the hood. Jackson desperately wants Willa to trust him, and to seek protection in his arms. But even as the two slowly surrender to their shared attraction, the danger lurking in Willa's past remains a stubborn obstacle. Can she open up enough to give them both a chance at having real and lasting love?
---
What do you think about this review?
Comments
1 comment posted.
Re: Return To Cottonbloom...it's worth it!

Great review and thanks! Another favorite author.
(Kathleen Bylsma 4:23pm February 10, 2018)
Registered users may leave comments.
Log in or register now!