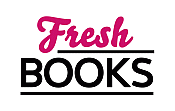 Great Summer reading - June releases
Lisa Kleypas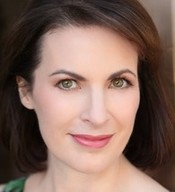 Blogging at Fresh Fiction
The Complete Guide to Lisa Kleypas' Series
March 26, 2018
By Miranda Owen About a million years ago, while hanging out in various Read More...
After graduating from Wellesley College with a political science degree, she published her first novel at age twenty- one. Her books are published in fourteen languages and are bestsellers all over the world.
Log In to see more information about Lisa Kleypas
Log in or register now!
Series
Friday Harbor | Bow Street Runners | The Wallflowers | Ravenels | The Gamblers | The Hathaways | Stokehursts
Books:
Devil in Disguise, August 2021
Ravenels #7
Mass Market Paperback / e-Book / audiobook
Chasing Cassandra, February 2020
The Ravenels #6
Mass Market Paperback / e-Book
Devil's Daughter, February 2019
Ravenals #5 / Wallflowers
Mass Market Paperback / e-Book
Hello Stranger, March 2018
Ravenals #4
Mass Market Paperback / e-Book
Love in the Afternoon, December 2017
Hathaways #5
Mass Market Paperback / e-Book (reprint)
A Christmas to Remember, October 2017
Mass Market Paperback / e-Book
Devil in Spring, March 2017
Ravenels #3
Mass Market Paperback / e-Book
Marrying Winterborne, June 2016
Ravenels #2
Paperback / e-Book
Cold-Hearted Rake, November 2015
Ravenels #1
Paperback / e-Book
Brown-Eyed Girl, August 2015
Hardcover / e-Book
Crystal Cove, February 2013
Friday Harbor #4
Paperback / e-Book
Dream Lake, August 2012
Friday Harbor #3
Trade Size / e-Book
Rainshadow Road, March 2012
Friday Harbor #2
Trade Size / e-Book
Christmas Eve At Friday Harbor, October 2011
Paperback (reprint)
Love Come to Me, September 2011
Paperback (reprint)
Stranger in My Arms, February 2011
Paperback / e-Book
Christmas Eve At Friday Harbor, November 2010
Friday Harbor #1
Hardcover / e-Book
Love In The Afternoon, July 2010
The Hathaways #5
Mass Market Paperback / e-Book
Married By Morning, June 2010
The Hathaway #4
Mass Market Paperback / e-Book
Tempt Me At Twilight, October 2009
The Hathaways #3
Mass Market Paperback / e-Book
Smooth Talking Stranger, April 2009
Hardcover
A Wallflower Christmas, October 2008
The Wallflowers
Hardcover / e-Book
Seduce Me at Sunrise, October 2008
The Hathaways #2
Paperback / e-Book
Blue-Eyed Devil, April 2008
Hardcover / e-Book
Mine Till Midnight, October 2007
The Hathaways #1
Paperback / e-Book
Sugar Daddy, March 2007
Hardcover
Suddenly You, December 2006
Paperback (reprint)
Secrets of a Summer Night, December 2006
Walflowers #1
Paperback / e-Book (reprint)
Gifts of Love, November 2006
Paperback
Scandal in Spring, August 2006
Walflower Series Book 4
Paperback / e-Book
Devil in Winter, February 2006
Wallflower #3
Paperback / e-Book
It Happened One Autumn, October 2005
Wallflower Series - Book 2
Paperback / e-Book
Secrets of a Summer Night, November 2004
Wallflower Series - Book 1
Paperback / e-Book
Again The Magic, January 2004
The Wallflowers
Paperback / e-Book
Wish List, September 2003
Paperback (reprint)
Dreaming of You, September 2003
Gamblers #2
Paperback / e-Book (reprint)
Where's My Hero?, September 2003
Paperback
Worth Any Price, January 2003
Bow Street Runners #3
Paperback / e-Book
Only With Your Love, September 2002
Vallerand Series - Book 2
Paperback (reprint)
When Strangers Marry, July 2002
Vallerand Series
Paperback (reprint)
Lady Sophia's Lover, June 2002
Bow Street Runners #2
Paperback / e-Book
Suddenly You, June 2001
Paperback
Where Dreams Begin, August 2000
Paperback
Someone to Watch over Me, September 1999
Bow Street Runners #1
Paperback / e-Book
Because You're Mine, September 1997
Paperback
Somewhere I'll Find You, October 1996
Paperback
Three Weddings and a Kiss, September 1995
Paperback (reprint)
Only in Your Arms, September 1995
Paperback
Prince of Dreams, August 1995
Stokehursts #2
Paperback / e-Book (reprint)
Midnight Angel, January 1995
Stokehursts #1
Paperback / e-Book (reprint)
Then Came You, June 1993
Gamblers #1
Paperback / e-Book
Give Me Tonight, April 1989
Paperback
Forever My Love, December 1988
Paperback
Love Come to Me, June 1988
Paperback

Videos