"Forgiveness and acceptance on several levels."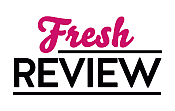 Reviewed by Susan Gorman
Posted October 30, 2015

For the past few years, I have enjoyed reading Nancy Robards Thompson's holiday stories. Celebration, Texas is the setting for Ms. Thompson's 2015 holiday romance, HIS TEXAS CHRISTMAS BRIDE.
Becca Flannigan is waiting in the emergency room at Celebration Memorial to be seen by a doctor. She is three months pregnant and suffering from food poisoning. The attending physician is Dr. Nick Ciotti whom she has not seen in about 12 weeks. Nick reads Becca's chart and deduces that Becca's baby might be his baby.
The chemistry between the hero and heroine sizzled in this opposites attract novel. Becca is an independent, intelligent woman who loves her family, friends and life in her small hometown. She tells Nick that she won't force him to be a part of his child's life -- she can manage on her own. This simple statement sets the tone for the novel. Nick is new to town, dedicated to his job and is wary of personal commitments. He finds it difficult to talk about his feelings and is not close to his family. I enjoyed the scenes when Nick supported Becca when she told her family about the pregnancy, and when Becca encourages Nick to reconcile with his estranged father.
Loved the secondary characters and the great dialogue in the story. Becca and Nick's date at Kate's house for the Sunday football game was fabulously written. The author did a great job with the girlfriend chat while the men were watching the game.
Several small town traditions are incorporated in HIS TEXAS CHRISTMAS BRIDE. Nick asks Becca to show him something that is typical of Celebration, Texas. At first, Becca's choice of the Friday night football game surprises Nick. He realizes that it's the perfect choice as it allows him to experience the importance of Friday night football games in a small town.
Nancy Robards Thompson weaves a heart-warming story that deals with forgiveness and acceptance on several levels. HIS TEXAS CHRISTMAS BRIDE has great characters, an original story and a meaningful message. There were several unexpected twists in the story and the novel held my interest. Loved the ending -- it was perfectly written for this couple.
SUMMARY
TWINS UNDER HIS TREE
Join Becca Flannigan and Nick Ciotti as they promise to love, honor and cherish each other in front of their family and friends…and her baby bump! The blushing bride-to-be is carrying double duty—twins—from one passionate night with a mysterious bad boy. When Becca lands in the hospital, who should treat her but Nick? He's the new doc in town, but his bedside manner is all too familiar…
Becca and Nick begin to bond, but can Dr. Delicious leave his painful past behind him to create a family of his own? Add in Becca's worries about her own future, and you've got one apprehensive engagement! With a little Christmas magic for the bride and groom, this may be the happiest- ever-after in Celebration!
---
What do you think about this review?
Comments
No comments posted.

Registered users may leave comments.
Log in or register now!