"Murder, Mystery & Romance!"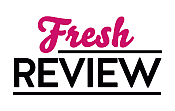 Reviewed by Susan Gorman
Posted September 28, 2015

YOU'RE THE EARL THAT I WANT by Kelly Bowen is the third novel in the Lords of Worth series. It's a well-paced historical suspense novel filled with memorable characters. I was charmed by Heath Hextall, the Earl of Boden, when he was introduced as a minor character in Ms. Bowen's earlier novel, A GOOD ROGUE IS HARD TO FIND. I was excited to read his story.
Heath surprises his best friend Will Somerhall, the Duke of Worth, when he confides to him that he has decided to marry. This confession takes place in a London ballroom. Will is surprised that Heath doesn't expect love, just loyalty and efficiency. Lady Josephine Somerhall has been in love with Heath, her brother Will's best friend, for years. Joss is an intelligent, self-sufficient woman who speaks several languages and has traveled the world. She loves her independent lifestyle and does not wish to marry. Sparks fly between the couple when they share a waltz.
On his way home from the ball, Hextall's horse narrowly avoids a body lying in the road. Heath recognizes the person as Gavin Smythe, a bow street runner. As he is dying, Smythe warns Heath that he is being followed and gives Heath a leather folder for safekeeping. He asks Heath to find his brother and save him. A carriage appears and Heath asks for assistance. He notices that the passenger in the carriage is Joss. Heath is astonished when Joss takes control of the situation and sends her footman and the injured man back to her mother's home.
The suspense and intrigue of YOU'RE THE EARL THAT I WANT began in the novel's third chapter and continued until the epilogue. The author created a fabulous, complicated mystery that held my attention until it was resolved. Loved Heath and Joss's romance! It's a great twist on the opposites attract and childhood sweethearts theme. I enjoyed reading how Heath and Joss sorted out what they believed they knew about each another as they put the pieces of the mystery together. Several of the main characters from I'VE GOT MY DUKE TO KEEP ME WARM and A GOOD ROGUE IS HARD TO FIND appear and contributed to the novel's resolution. The novel's conclusion was fabulous -- very suspenseful and I stayed up until 2 am to finish it!
If you love a historical novel filled with suspense and memorable characters, pick up YOU'RE THE EARL THAT I WANT!
SUMMARY
THE EARL DOTH PROTEST . . .
For businessman Heath Hextall, inheriting an earldom has been a damnable nuisance. The answer: find a well-bred, biddable woman to keep his life in order and observe the required social niceties. But it's always been clear that Lady Josephine Somerhall is not that woman. Once a shy slip of a girl, Joss is now brilliant, beautiful chaos in a ball gown.
. . . BUT THE LADY KNOWS BEST
In her heart, Joss has always loved Heath, the one person she's always been able to count on. That doesn't mean she wants to marry him though. Without a husband, Joss can do as she pleases-and now, it pleases her to solve the mystery of an encoded file given to Heath by a dying man. It's put Heath in peril once, and Joss won't let that happen again. She'll do what she must to ensure the earl's safety. And to remind him that what she lacks in convention, she makes up for in passion.
---
What do you think about this review?
Comments
No comments posted.

Registered users may leave comments.
Log in or register now!